How To Create and Sell Notion Templates for Passive Income
Introduction
What does Coinbase, Lyft, Reddit, and Spotify have in common?  According to an April 2022 CNBC article these companies all announced plans to go fully remote or implement a hybrid permanently. There is a major shift happening in how business is conducted across the globe. As a result, personal and professional spaces are blending and people (like many of you) are looking for better ways to organize everything from fitness goals, to dating, to work meetings and beyond.  
Notion is growing.  You should be too.  
This is where you come in.  For @IAmPascio what started as a side hustle has quickly turned into a lucrative internet business. Notion is built on the idea of a community of creators and shared knowledge.  We are disrupting the expensive, static, siloed platforms of the past and putting the power in the hands of the users with a flexible, centralized, feature-rich environment.  Large companies like AngelList are using Notion to preserve process, culture, and communication among their teams.
Here are some tips and tricks to creating Notion template that impress: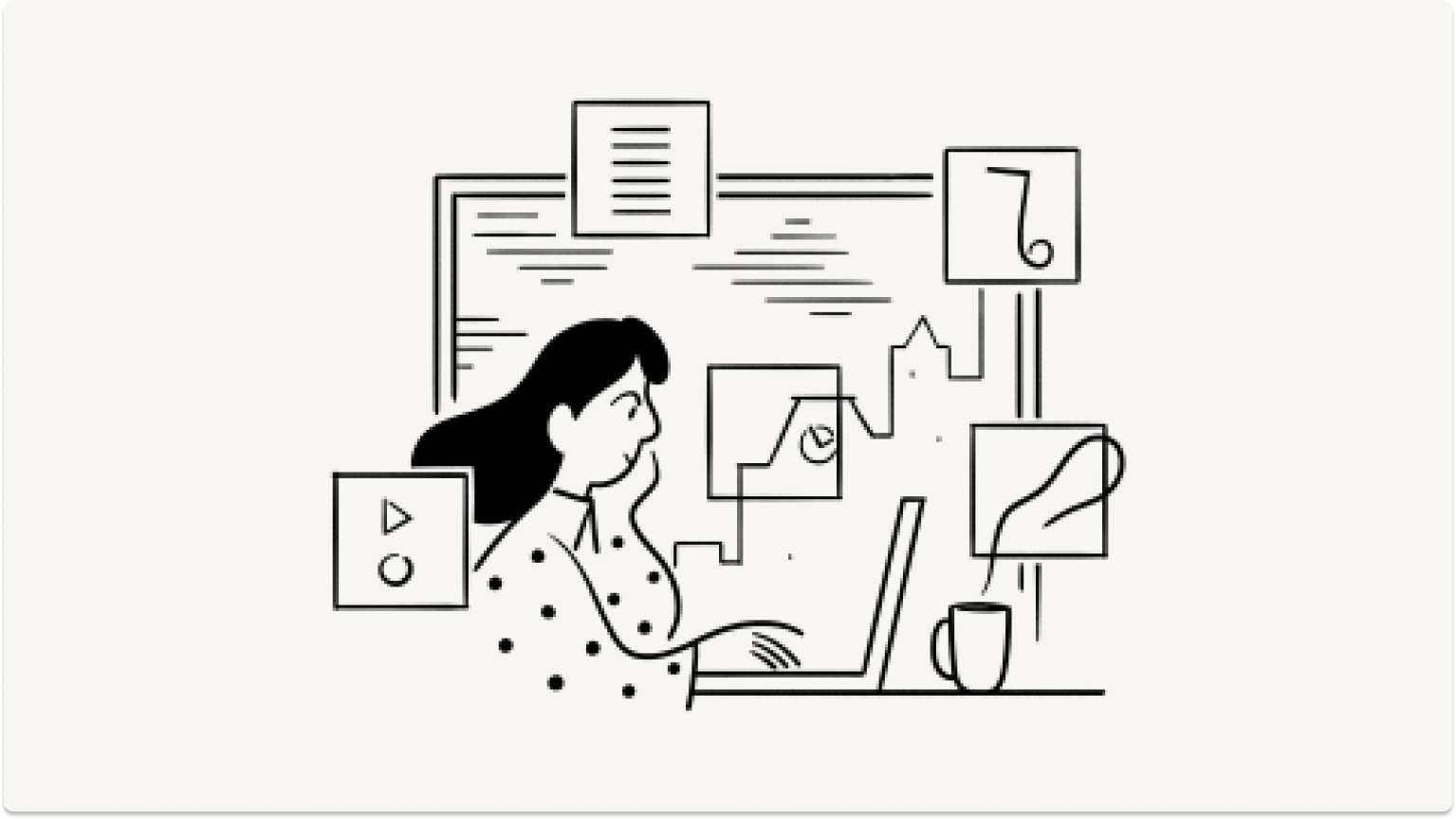 Do I have to be wicked smart to create Notion templates?
If you are reading this, it's decided that, yes, you are wicked smart.  But…if you are feeling a little less than super smart today, we have good news!  Creating and selling a Notion template is one of the easiest and, potentially, the most profitable things you can do—just ask @IAmPascio.  Turns out don't have to be a Mark Zuckerberg level coder to set up an online service that countless people can utilize and benefit from.
Where do I start?  How do I become a creator of Notion templates?
We get this question a lot.  Creating a Notion template is incredibly easy, and when you think about doing so, it's best to start with a few questions.  
1. Who is my target audience?  Understanding who you want to sell to is 90% of the battle.  Pick an audience that you understand and "vibe" with.  The best-selling templates are ones that solved a problem for the creator and then scaled to solve the same problem for others.  
2. What am I looking to sell?  After you have the who figured out.  The next step what?  And by what we mean, your template must solve a problem and make life happier and easier.   Ask yourself, is your template going to organize, track, process, or monitor a process.  The what is more than Xs and Os. At its core, the what is the solution your users have been searching for and you get to be their unicorn coming to save the day—and give you some serious Notion street cred.
3. How specific is the product I'm selling?  This is all about strategy.  Are you going to create LOTS of templates and market to a broad audience or create a FEW and market to a smaller audience.  There is no right answer here.  Do what feels best to your style.  Focusing on problems and solutions you understand and can get behind is the most important part.  For example, if you don't have kids, or really don't like being around children, perhaps steer clear of creating a template for a daycare.  This is simple math, right?!  
I have so many ideas—join the club. Here's our take
Worried you have too many ideas?  Don't worry!  The more the merrier.  The beauty of Notion (as seen later in this article) is that the more ideas you have can ultimately lead to greater success.  If you're good at many different things, help people out in all those areas—they will thank you and you will thank us because you are earning some serious cash and we are all winners!  One of the best things about creating a Notion template is the possibility of passive income, where you can earn money over time by keeping your product in constant rotation on online e-commerce marketplaces like Whop.  
Check out our blog on creating and selling your template to get the full inside scoop on the first steps to getting started with Notion!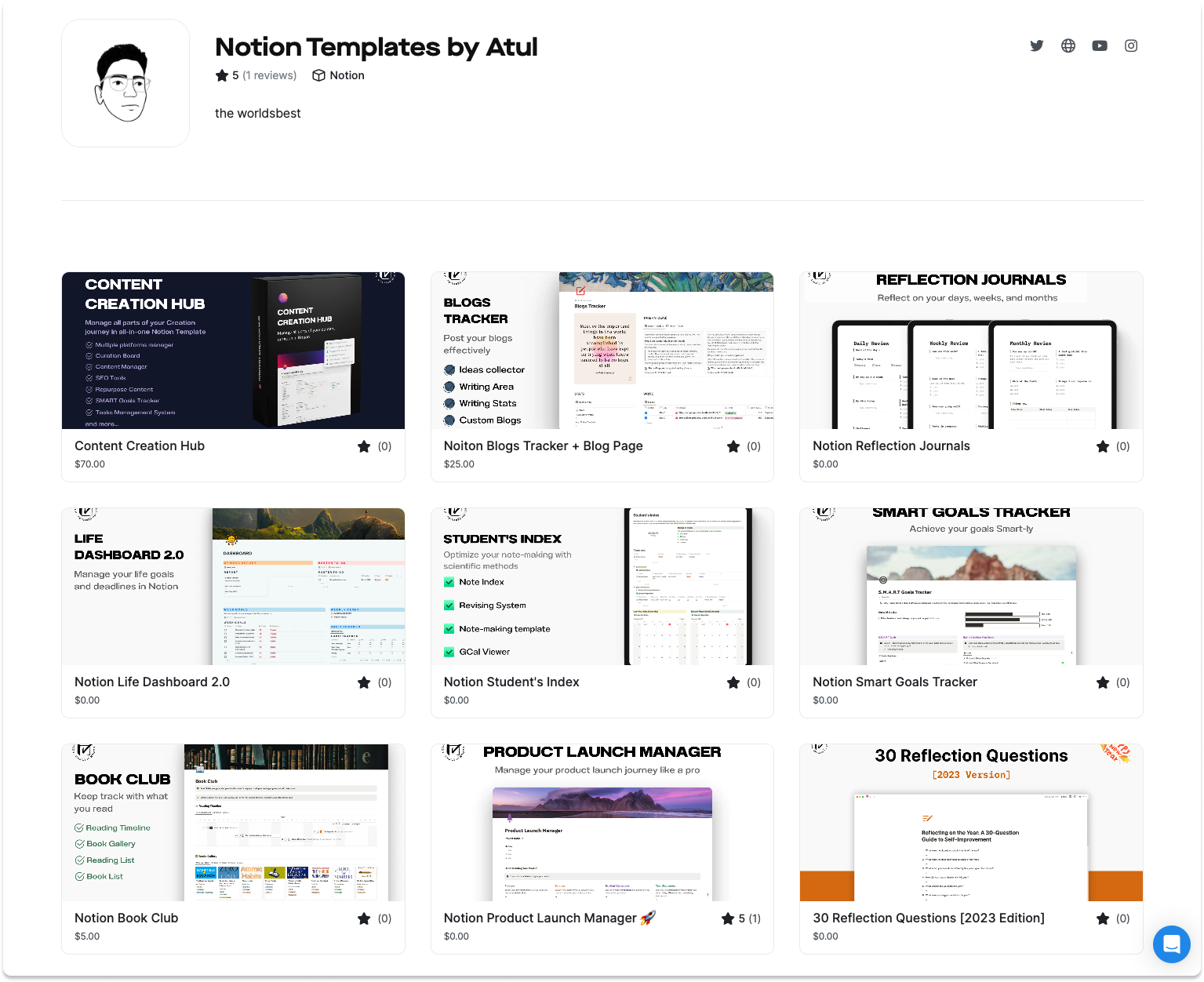 Are there creators actually making money with Notion?
We thought you'd never ask.  Yes, duh.  Of course!  "Passive Income," by definition, is income you earn without minimal labor or effort.  Nowadays, it's one of the best ways to make money.  
Creating and selling a Notion template, evidently, is one of the easiest ways to earn passive income in today's day and age. One day you can be creating a Notion template for Fortune-500 companies, and a couple months down the line you're sipping Mai Tai's on a tropical beach.  It's that simple.  @IAmPascio on Twitter is one of the best examples. We mentioned him earlier…  
Pascio is a Notion Ambassador who is the living definition of using the platform for passive income.  The key to his success?  Creating templates for a myriad of different causes.  His most popular template, "Health Hub OS," is an easy-to-use health service that tracks all your vitals and any future goals you may have.  He also has templates designed for task tackling ("Task Architect"), project management ("Ultimate Project Manager"), and everything else that falls in between.  He is truly a renaissance man in all sense of the term.
I want to be like @IAmPascio!  
If you're into Notion templates…who wouldn't want to be like @IAmPascio!  So, here are some tips and tricks you can apply to get you started. Like him, you should:
1. Look at different ways that people could use organization in their lives
2. Find different personal strengths that could translate to others
3. Create as many Notion platforms as possible
4. Advertise your templates on social media
5. Price them accordingly and sell them (on Whop, of course)
The most important step here is number four, which @IAmPascio does extremely well.  By advertising the release of new platforms, as well as other changes and updates to current ones, Pascio keeps his users up to date and creates a relationship, almost as a musician would a fan.  
He is a perfect example of how Notion can be a great success (Borat impression optional) in your life.  But what does he truly do that's so special?  He advertises himself on social media—remember the whole Notion street cred thing?  Not only is it just about creating the templates, but it's also about instilling the confidence in yourself to make it happen; any entrepreneur can tell you that.  You may think you have an amazing idea, but half the battle is convincing yourself that it's worth your time.  Just look at this post here:
He shows you, through evidence, that you too can be successful through Notion. He knows the game, too.  If you're looking for that extra push as to whether you should get started with this, then let his Twitter be the thing to convince you.  And if that doesn't help just remember all the things this blog mentioned about being wicked smart, unicorns, and being happy and growing and being an awesome human and that should get you over the edge.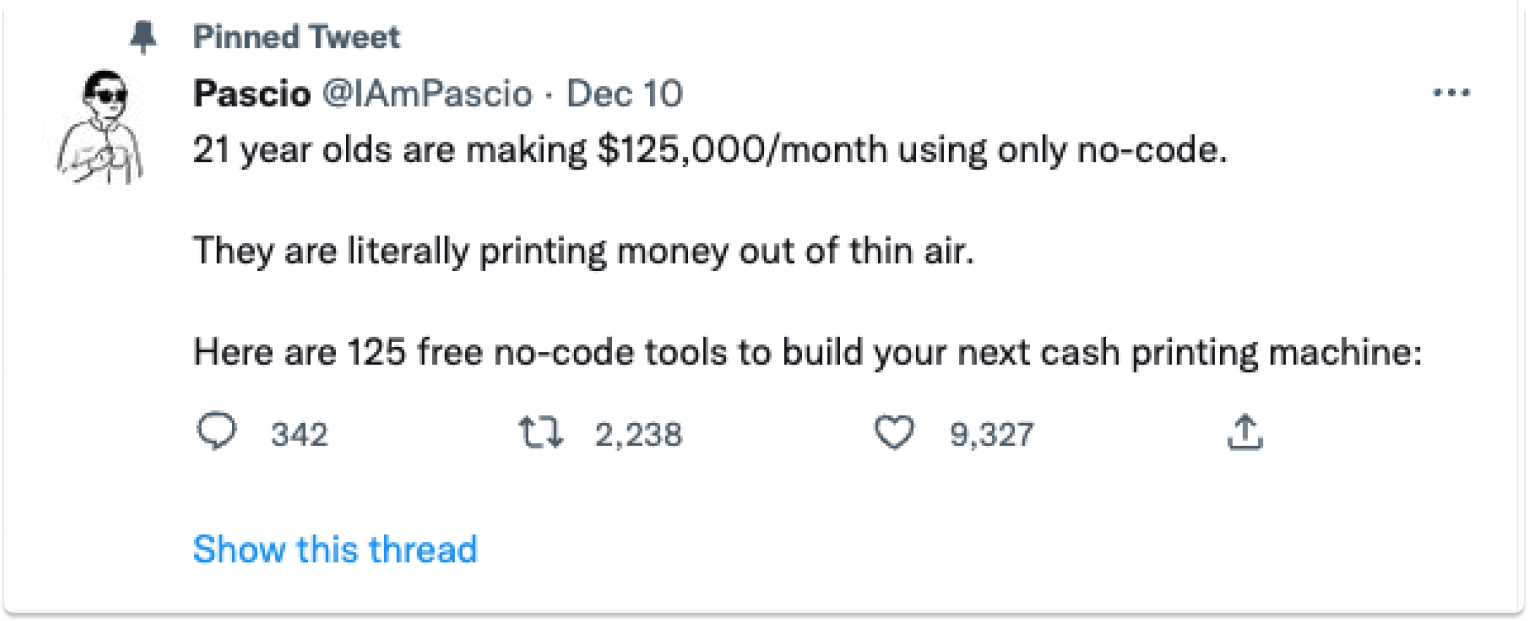 Learn more about selling notion templates on whop and how to make selling templates apart of your money making machine.
Join 500,000+ entrepreneurs getting first dibs on the best digital products.
100% free. Unsubscribe at any time.