Discord is a popular, feature-rich chat platform that has quickly become the go-to for many developers and programmers. It has a large and engaged user base and has emerged as the top choice for developers looking for a reliable and secure communication channel.
But what makes it so popular with coders and developers? One of the main reasons is the availability of a wide range of programming Discord servers. These are dedicated servers where coders and developers can come together to discuss their projects and share tips and resources, making it an ideal platform for developers to collaborate, network, and get help with their coding projects.
Sound interesting? In this article, we'll be looking at some of the top Discord programming communities. We'll discuss what makes each of these communities unique and the resources they offer for programmers. We'll also provide tips for entrepreneurs leveraging these communities to get the most out of them. Let's dive in!
What is a Discord Programming Community?
A Discord programming community is a dedicated server on the Discord platform devoted to programming and coding. These communities often have members from all over the world and are usually focused on a particular programming language, such as JavaScript, Python, or Java.
These communities often focus on a specific type of development, such as web development, mobile development, or game development. The members of these communities typically share resources and tips, discuss programming concepts and problems, and provide feedback and support to each other. Entrepreneurs turn to programming Discord servers for some of the following reasons:
Find help with coding projects
Network with other digital entrepreneurs
Receive feedback from experts on your work
Build a career with like-minded individuals
Upgrade and develop your skills alongside community members
Top Discord Programming Communities
Now that you know the appeal of Discord programming communities, let's discuss the top options you should consider as you develop your digital career.
1. The Programmer's Hangout
Newcomers and entrepreneurs testing the waters with programming may feel hesitant to join a community out of fear that they won't have the proper expertise to understand the discussions among members. However, with The Programmer's Hangout community, you can communicate with people from all walks of life and with varying degrees of experience in coding.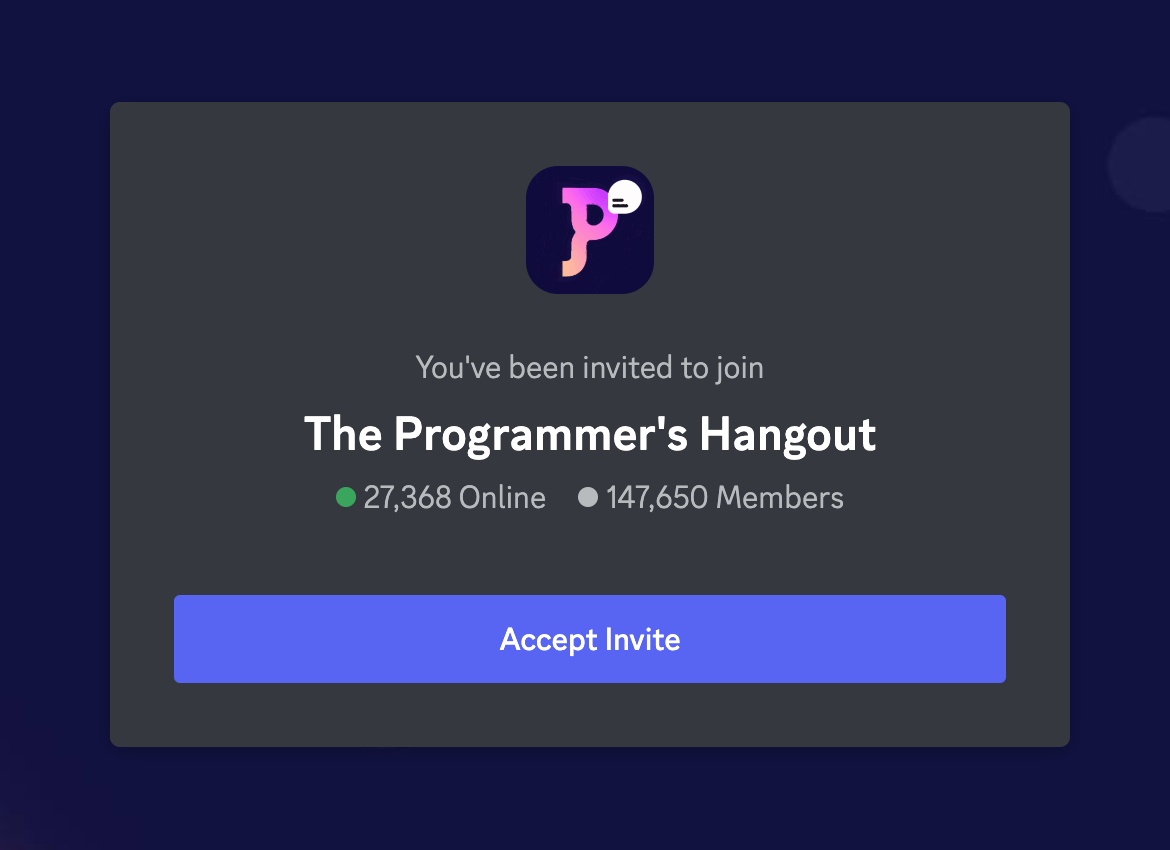 Whether you've never written code before or have been writing code for years, The Programmer's Hangout is the ideal place to start your career in coding, programming, and software development.
2. The Coding Den
This Discord server is perfect for young entrepreneurs that want to immerse themselves in a large community of coders of all experience levels. With over 124,000 members, The Coding Den is undoubtedly one of the most popular communities for coders and developers to connect.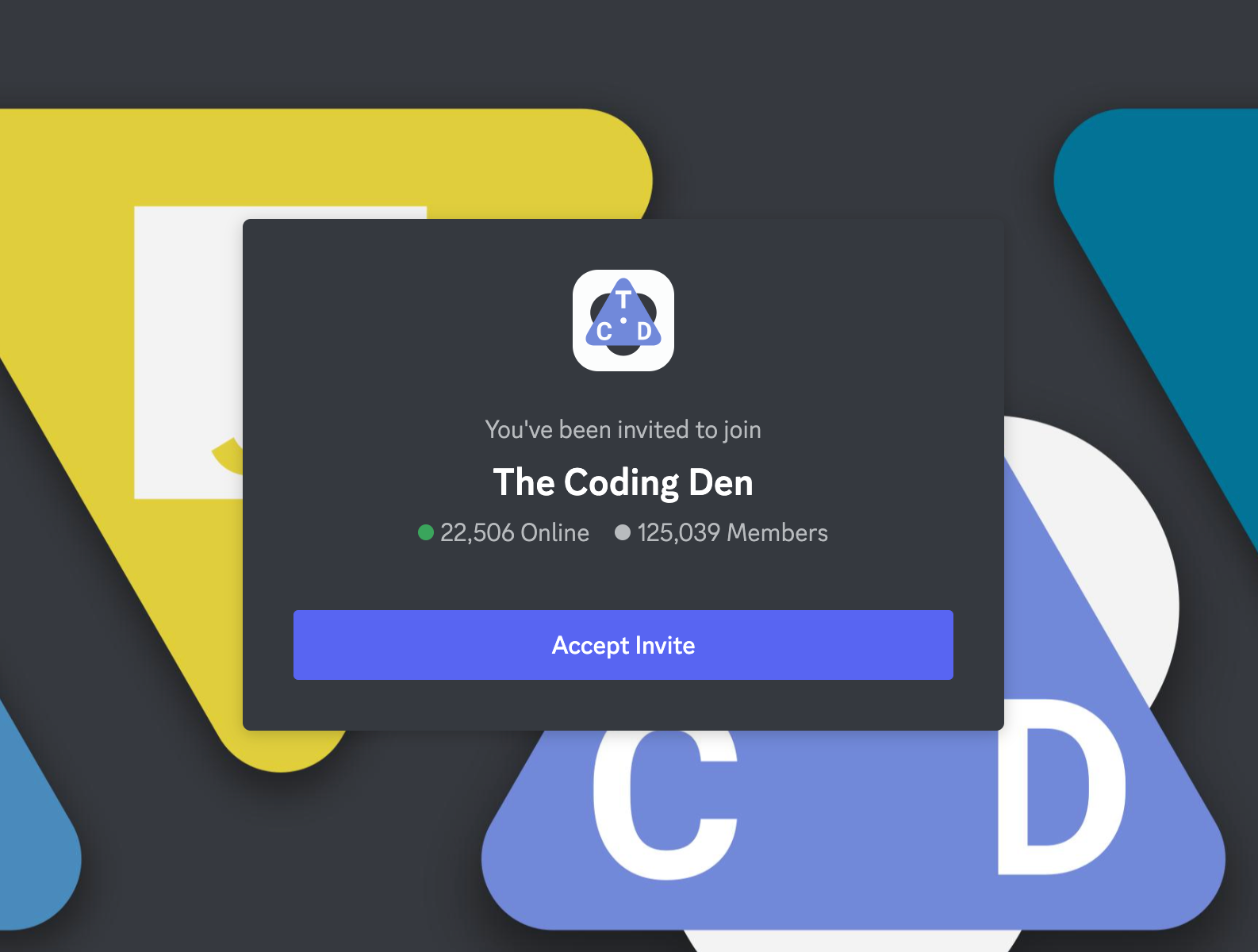 This server allows young software programmers to learn about and navigate various programming languages with advice from top web development experts. The Coding Den is a popular hub for newbies looking to develop their skills in any aspect of coding.
This community is often a launching pad for programmers looking to learn the essentials of programming before moving on to develop their careers as an expert. If you want to get to programming but aren't sure where to begin, The Coding Den might be the best place.
3. CodeSupport
With over 25,000 members, CodeSupport is expanding daily to reach coders and developers worldwide. This community is dedicated to guiding newcomers seeking help in becoming expert programmers. If you want to communicate with verified experts, CodeSupport is a fantastic community to consider.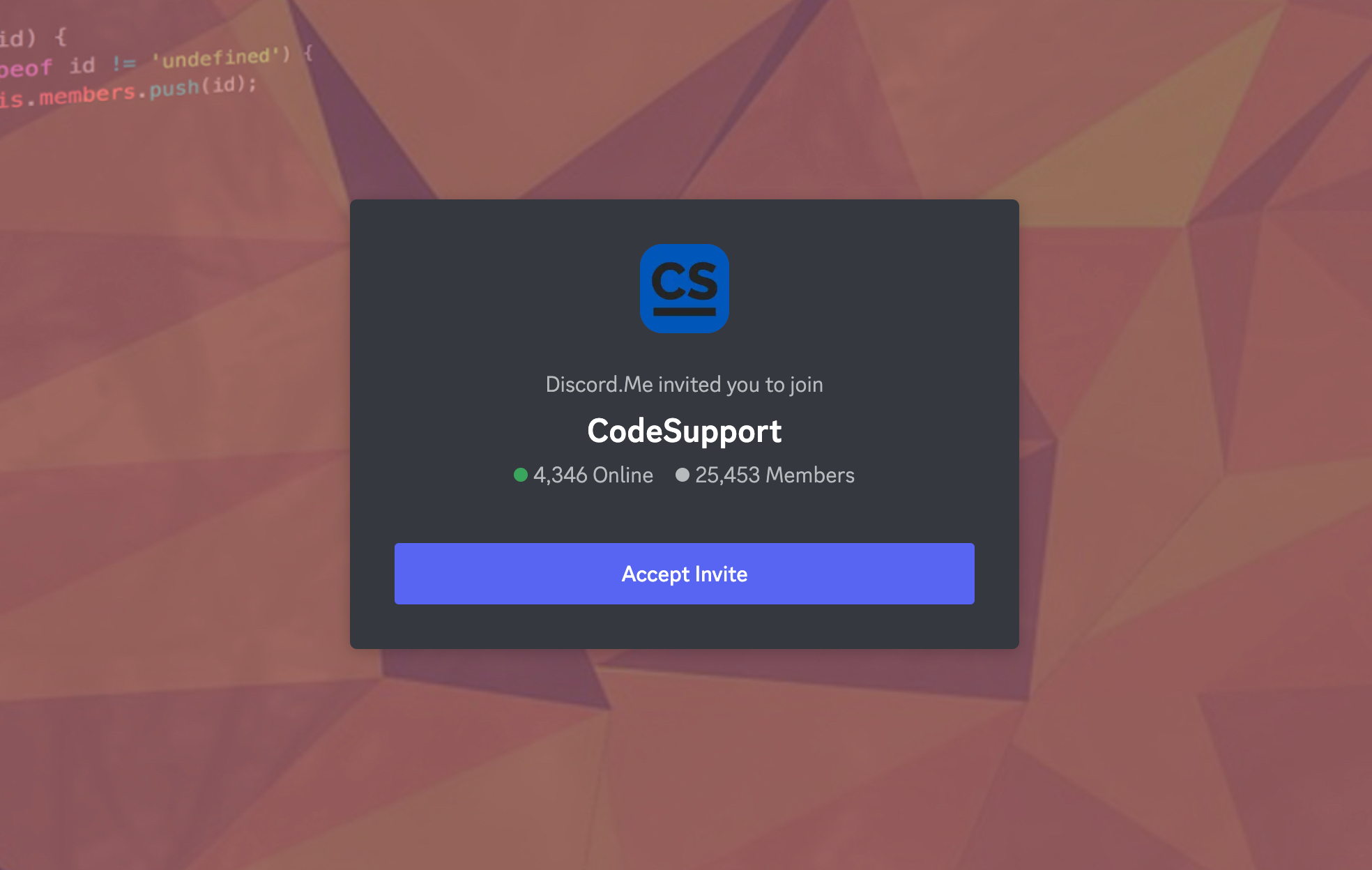 CodeSupport boasts the following features:
Efficient responses from expert programmers and software devs
Quick access to all of the support you need
Communication with fellow entrepreneurs who share your passion for programming
Information on the newest developments in programming
Support from experts and newbies alike
4. SpeakJS
This fun and vibrant community has over 16,000 members and is specifically tailored to Java developers. Whether an expert or a newcomer in JavaScript, the SpeakJS server can help you learn new programming skills and techniques to navigate the latest developments in this coding language.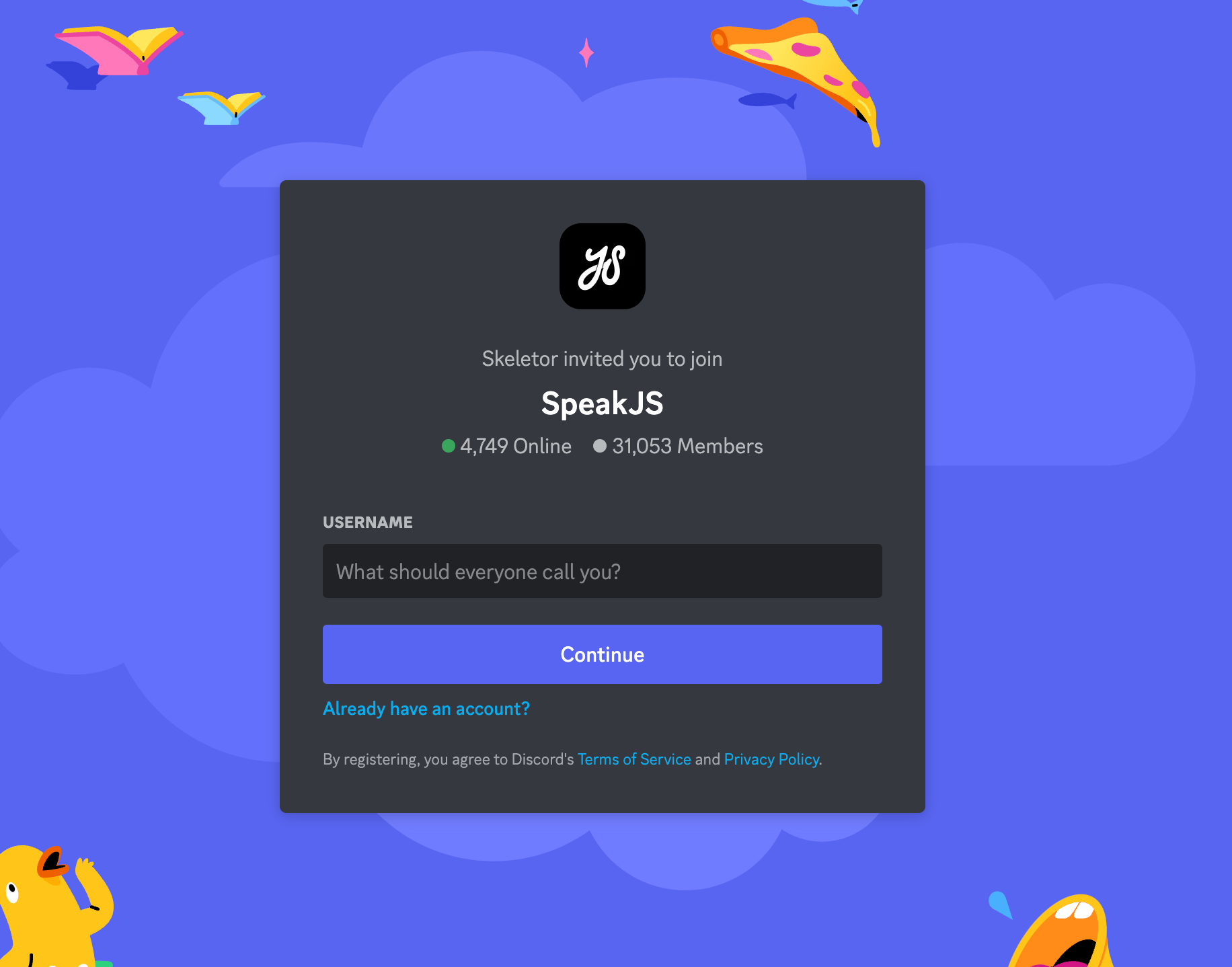 SpeakJS offers community support where members can review codes for each other, work together to create high-quality JavaScript code, and get actionable feedback from others to improve their work in the future. By joining this server, you will learn everything you need to know about JavaScript and connect with the best developers in the game.
5. Python
The official Python Discord server is a no-brainer for programmers that work primarily with Python coding language. This server is undoubtedly one of the top Discord programming communities, exceeding 370,000 members and growing constantly.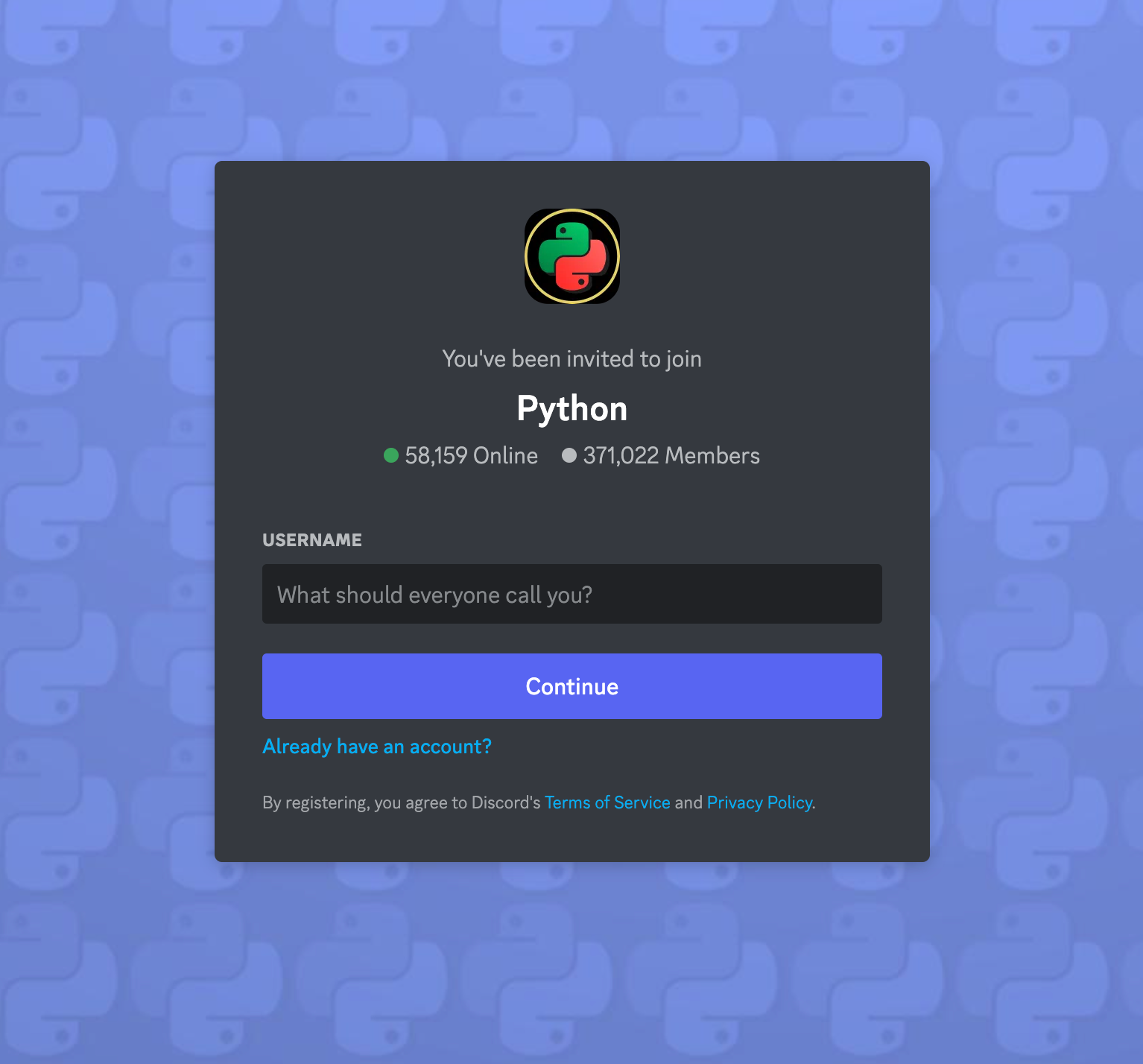 In this community, you'll find expert advice and connect with some of the top Python programmers in the field. Whether you're entirely new to Python, an expert, or someone that wants to polish their skills in the coding language, the Python Discord community is for everyone.
Tips for Entrepreneurs
If you're an entrepreneur looking to leverage Discord programming communities for your projects, you should keep a few things in mind. Consider the following as you embark on your newest journey:
Join the right community for your programming project. For instance, if you're working on a web development project, join a community of web developers to get adequate support. If you're working on a mobile development project, seek communities with expert mobile developers to help you learn the essentials.
Remain active in your communities. Engaging with other members, sharing resources, and asking questions are essential to get the most out of your experience.
Be generous with your time. As you develop your programming skills, lend a helping hand to newbies. Offering kindness and support to fellow members will help you build trust and credibility in your community, making it more likely that you will find the help and support you need when the time comes.
Where to Find a Discord Programming Community
Finding a Discord programming community is simple if you know where to look. Online marketplaces like the Whop Marketplace are a hub for developers and programmers looking to join Discord communities of like-minded people where they can share their passion for all things web development.
Discord continues to grow into the go-to platform for programmers, coders, and developers seeking a reliable and secure communication platform, so it's more important than ever to throw your hat in the ring. Along with the servers mentioned above, hundreds of options are available through online marketplaces for those seeking a Discord community, programming-related or not.
Find Out More With the Whop Marketplace
Individuals looking for a Discord community to share their passions with others can look no further than the Whop Marketplace. Whop Marketplace is ideal for developers to collaborate and network by sharing their Discord servers. The Discord communities available through Whop Marketplace go beyond programming communities and extend into virtually anything you can imagine.
Along with the top programming Discord servers, Whop Marketplace has endless benefits to offer. Whether you're looking for expert guidance on your next sports betting attempts or are interested in Discord reselling servers, the Whop Marketplace is for you.
Check out the numerous Discord communities available to join through the Whop Marketplace today and start developing your programming skills in no time.