In 2023, there are many ways for your business to grow. Many companies spend thousands of dollars on marketing and advertising each year, hoping to increase their sales and boost brand awareness. However, some of the most effective marketing strategies rely on little to no money at all.
Bootstrap marketing makes the most out of a low budget by minimizing money spent on ads and instead, engaging in grassroots marketing work yourself. Especially for small businesses, this type of marketing allows you to grow, while staying within your budget. While it may seem challenging to grow your business with expensive ad campaigns, you may be surprised by some of the major companies who utilize bootstrap marketing. Today, there are multiple creative ways to scale your business that don't require large amounts of financial investment.
Keep reading to learn about some of the main bootstrap strategies you can use to up your marketing game and elevate your business.
Content Marketing
Content marketing is one of the most popular ways to grow your business with bootstrap marketing. Content on various online platforms is a great way to provide value to your audience and give you the opportunity to convert your supporters. It is useful to post content to a variety of platforms, in order to boost your following and build your presence in online spaces.
Content marketing may seem time-consuming, but with skilled writers and the help of AI tools, it's a quick and easy way to scale your business. Here are some of the key ways your business can use content marketing to grow.
Social Media
Social media is a trendy and effective way to reach your target audience. By posting creative content relevant to your audience, you give people a reason to visit your page and boost your online engagement. Especially for younger demographics, social media is a useful tool to make connections with your audience. With trends like storytelling and short-form video expected to continue, there is more potential than ever for your business to grow organically on social media.
Building your online presence is another reason to dedicate time to social media. A larger social media following allows you to market to more people, with the goal to get them to buy your product. Many platforms even now have shopping features, which allows your business to sell products right on social media. Additionally, a strong social media presence can help you create brand awareness and get in front of more people.
It doesn't cost anything to post content on social media. While you may decide to invest in scheduling services, analytics, or other content tools, social media is a very inexpensive way to build your support network and reach new people quickly.
Email Marketing
Email marketing is another form of content marketing that is optimized to reach your brand's current customer base and supporters. Brands often use software as a service (SaaS) tools like Mailchimp to easily manage data and send out mass marketing emails. Email marketing allows you to update supporters, share promotions and new products, and convert supporters.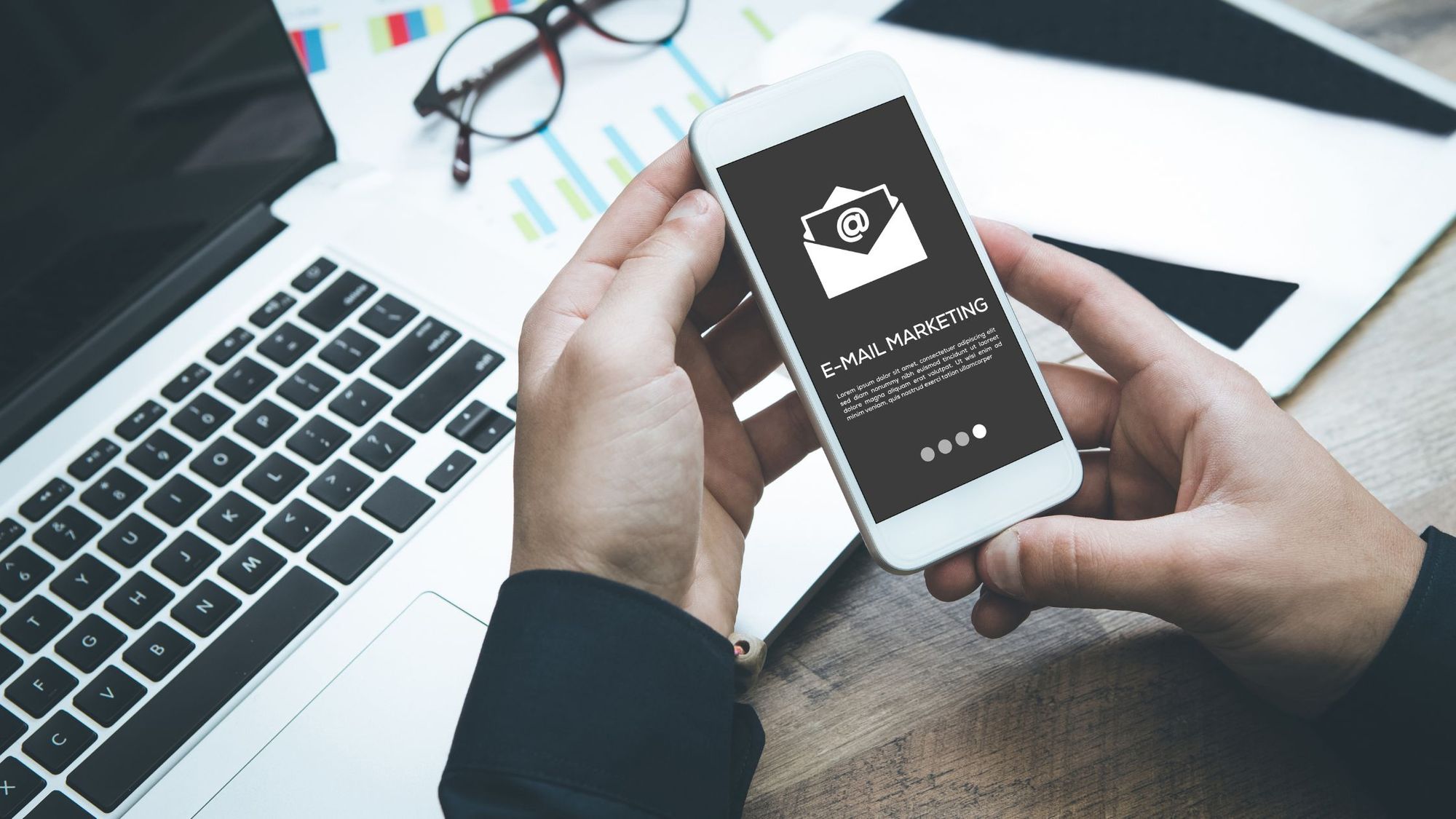 While email marketing is not necessarily a way to reach new people unfamiliar with your business, it is an essential part of marketing to existing customers and people interested in your brand. This makes it a key way to retain customers and get more repeat customers. Marketing emails are commonly used for cross-promotion. They can be useful to drive traffic to other online channels and get people more engaged with your brand.
Email marketing is typically a free or relatively inexpensive service. It is well worth investing in cheap, but effective email marketing software to quickly send professional marketing emails. Overall, content marketing is a great way to use creativity to grow your brand in an inexpensive way.
Blogs
Blogs are a form of web content that can be used to educate your audience and boost website traffic. It's beneficial for you to make use of blogs as a way to post new content and give people a reason to visit your website. Blogs can be used to provide value to your audience, using informational, interesting, and relatable content. While you can share links to blogs in emails and on social media, that's not the only way that blogs can drive more people to your website.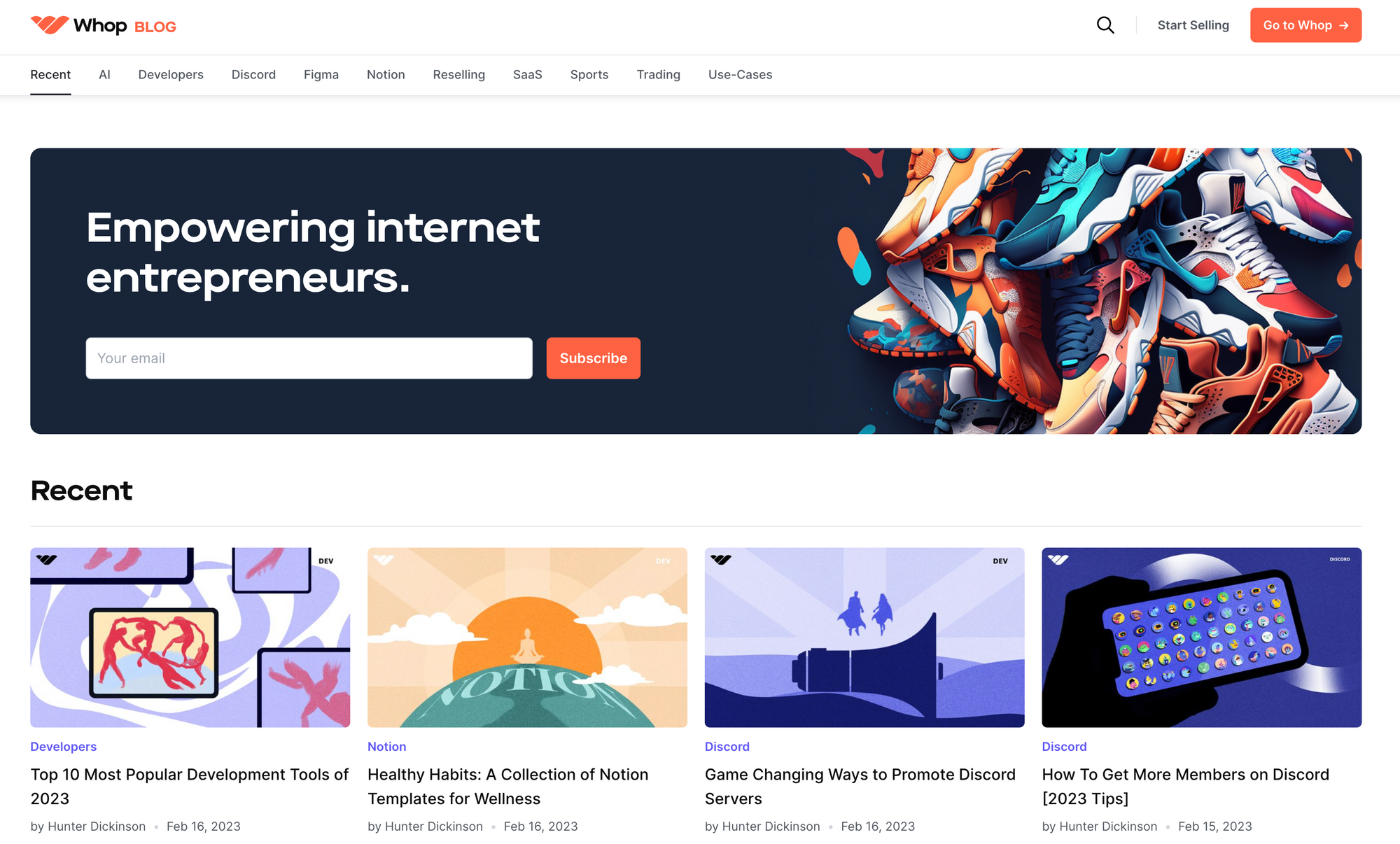 Incorporating search engine optimization (SEO) tactics into blogs can help your website rise in Google search rankings. This means that more people are likely to see your website and interact with you. It's also a good idea to optimize your other web pages and content for search engines.
To boost your SEO, incorporate keywords, use hyperlinks, and avoid run-on sentences in your writing. It's beneficial to research competitors and competing articles to identify any common trends in the formatting and language used.
Online Ads
Digital ads can be a great alternative to traditional ads, as they are inexpensive and can help you reach people who you may not otherwise reach. One of the most common places to post ads is on social media. You can oftentimes use content that already exists on your social media pages as advertising, making it an easy way to run online ads.
Online ads are typically less expensive than traditional ads, but you can also choose how much you want to spend. For example, Facebook and Instagram charge you for ads based on how much you want to spend each day. By spending less, you'll reach less people, but you can still make a significant impact while staying within your budget. Additionally, there are different kinds of ads you can run on social media, based on your business goals. For instance, you may choose to direct people to your website or ask them to follow your page, depending on how you want your audience to engage with you.
Other options for online ads include Google ads and ads in online publications, though these methods may be more expensive.
Media Presence
One of the more traditional forms of bootstrap marketing, having a media presence, is still relevant today. While media has changed and become more digital over time, it is still a great way to share your story and get in front of people. Writing op-eds is one way to take your marketing into your own hands, while taking an opportunity to speak directly to your audience. Interviews and press releases are also a great option, commonly used to get news outlets to cover business events or big news.
The key to a good media presence is showing how your business is relevant to what's going on in the world at a given point in time and emphasizing why people should support you. It's also about setting yourself apart from competitors. Overall, being present in the media is essential to tell your story and gain more exposure for your business.
Community Engagement
It may sound old-fashioned but one of the best bootstrap marketing strategies is to simply get out into the community and promote your business. Especially if you're a small business that relies on a local customer base, being present in the community is a good way to get in front of potential customers and build relationships. One of the best ways to engage with the community is to attend community events.
The brands with the best community engagement strategies take a stance on issues that matter in the community. This is good for a brand's image and helps you relate more to your local community. For instance, in areas where there is a lack of clean water or excessive environmental pollution, it would make sense for local businesses to take a stance on this issue. It's known that young consumers care about brands taking social responsibility, so this can be a great way to market your business while giving back to the local community.
Whether you're interested in posting creative content online or getting out in the community, bootstrap marketing is an excellent and inexpensive way to grow your business. While you can still incorporate advertising into your marketing efforts, high advertising costs don't have to be a part of your strategy. A strategy based on valuable content, relationship building, and organic exposure is just as effective. Invest in bootstrap marketing strategies today to expand your business and improve your reach!
Looking for more bootstrap marketing tips? Whop offers resources for online creators and SaaS providers. Learn more about effectively marketing your business on our blog and list your products on Whop Marketplace today!