Bootstrapping is a term used to describe the process of starting and running a business without any outside funding. It's a powerful concept that has enabled many entrepreneurs to achieve success without having to rely on venture capital or angel investors. Bootstrapped businesses often have more flexibility and agility, as well as lower overhead costs than those that are funded by outside sources. Bootstrapping is also an attractive option for entrepreneurs who want to take control of their own destinies and avoid the risks associated with taking on debt or equity investments. This article will explore what bootstrapping is, why it's so popular, and how you can use it to launch your own successful no-funding SaaS startup.
What Is Bootstrapping?
Bootstrapping is a popular approach to self-funding a business, and it has become increasingly popular among SaaS businesses. Bootstrapping involves using existing resources to start and grow a business instead of relying on outside funding or investments. This can be done by leveraging the existing skillset of the founders, using existing customer relationships, or utilizing available technology.
Bootstrapping can be an effective way for SaaS businesses to succeed without relying on external funding sources. Many successful bootstrapped SaaS companies have been able to achieve success by leveraging their resources in creative ways.
10 SaaS Companies That Succeeded With Bootstrapping
Bootstrapping has become increasingly popular in every industry, with hopeful entrepreneurs understanding that success can be found through determination and an intimate understanding of their industry. These 10 SaaS companies are the best examples of businesses that have "pulled themselves up by the bootstraps" to create, sell, and market a SaaS product that customers love without the help of investors.
#10 - Mailchimp
MailChimp is a software-as-a-service (SaaS) email marketing platform founded in 2001 by Ben Chestnut and Dan Kurzius. In many ways, MailChimp is the poster child of a bootstrapped SaaS business; not only did Kurzius and Chestnut start truly from scratch, but MailChimp has also grown into one of the biggest SaaS companies in existence. Kurzius and Chestnut wanted to start a small business after each of their parents ran a small business while they were growing up, finding themselves exhausted from working with big corporate clients. They started running and working for MailChimp full-time and never looked back.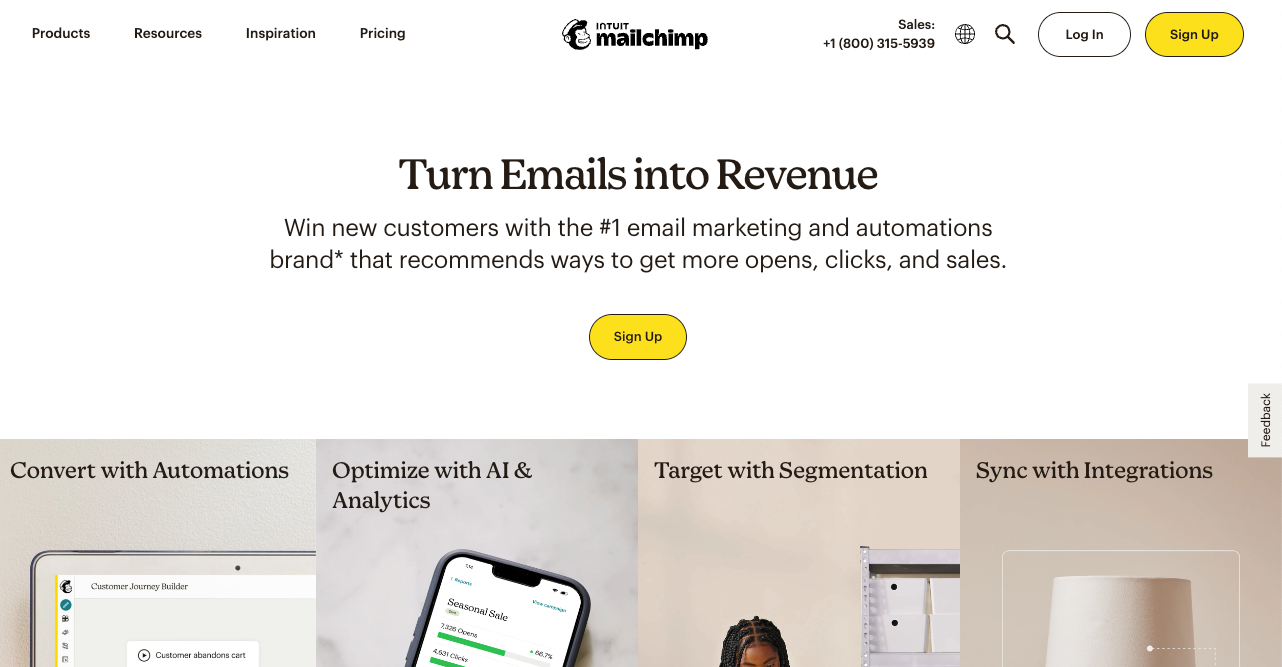 MailChimp has experienced phenomenal growth since its creation, now owning a whopping 73% of the email marketing market share. Today, MailChimp is known as one of the most successful SaaS companies on the planet. In 2017, Mailchimp was named Company of the Year by Inc. Magazine. The company was also recognized as one of the World's Most Innovative Companies by Fast Company.
#9 - Basecamp
Basecamp is a software application that helps teams manage project work. The company was started by Jason Fried, who has a background in web design and development, in 1999. Fried still serves as the current CEO of the company. Fried has been running the business that made Basecamp for almost 24 years! From the very beginning, Fried has insisted that Basecamp has succeeded because a startup should focus on making money, not spending it.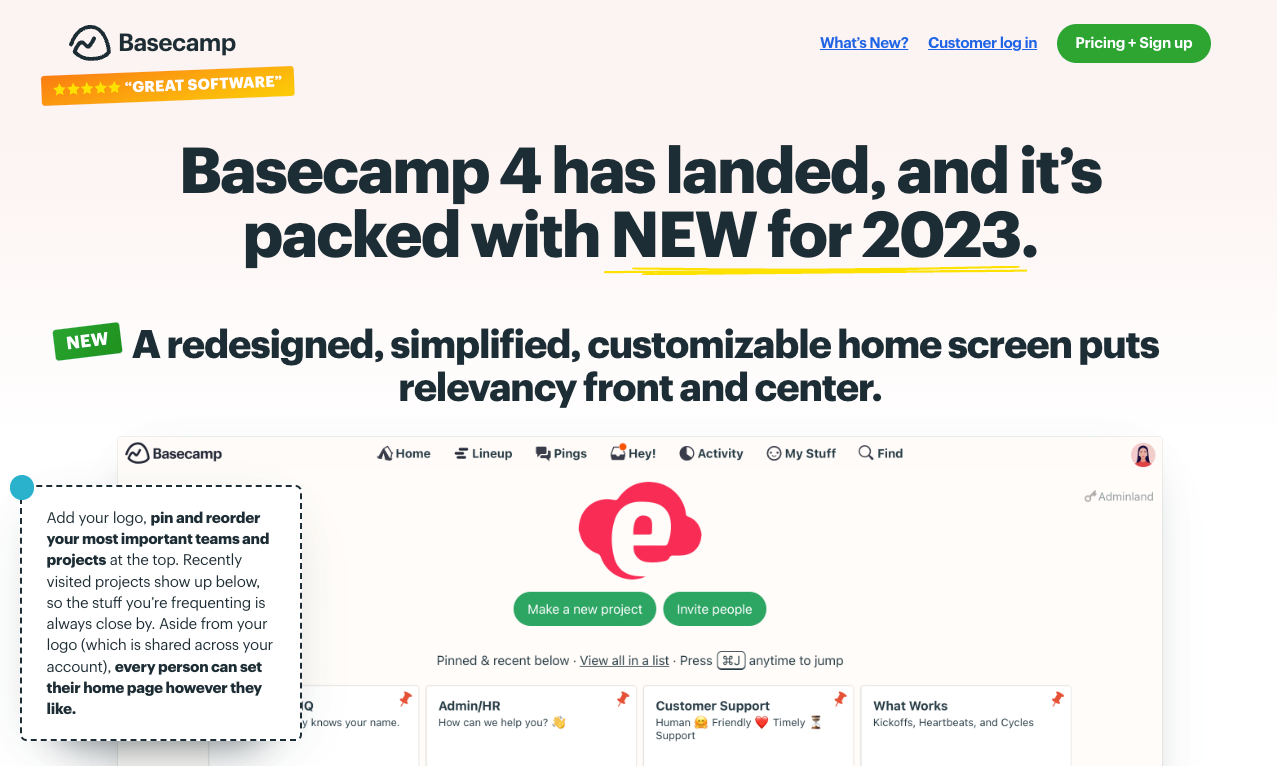 Basecamp, which changed its name to its current name in 2014, grew to a $100 billion valuation in just a few decades. It's amazing that this cloud-based software as a service has grown so much, mainly thanks to Fried's approach to running a startup. Basecamp's creator had little experience running companies before Basecamp, but Basecamp is one of the most successful project management platforms out there today.
#8 - GitHub
GitHub is a software development collaboration platform founded in 2008 by Chris Wanstrath, PJ Hyett, Tom Preston-Werner, and Scott Chacon. GitHub offers both paid plans for private repositories and free accounts for open-source projects. It's especially popular with programmers because it makes the process of sharing code more efficient by making it easy to fork a project or contribute code back to the original developer.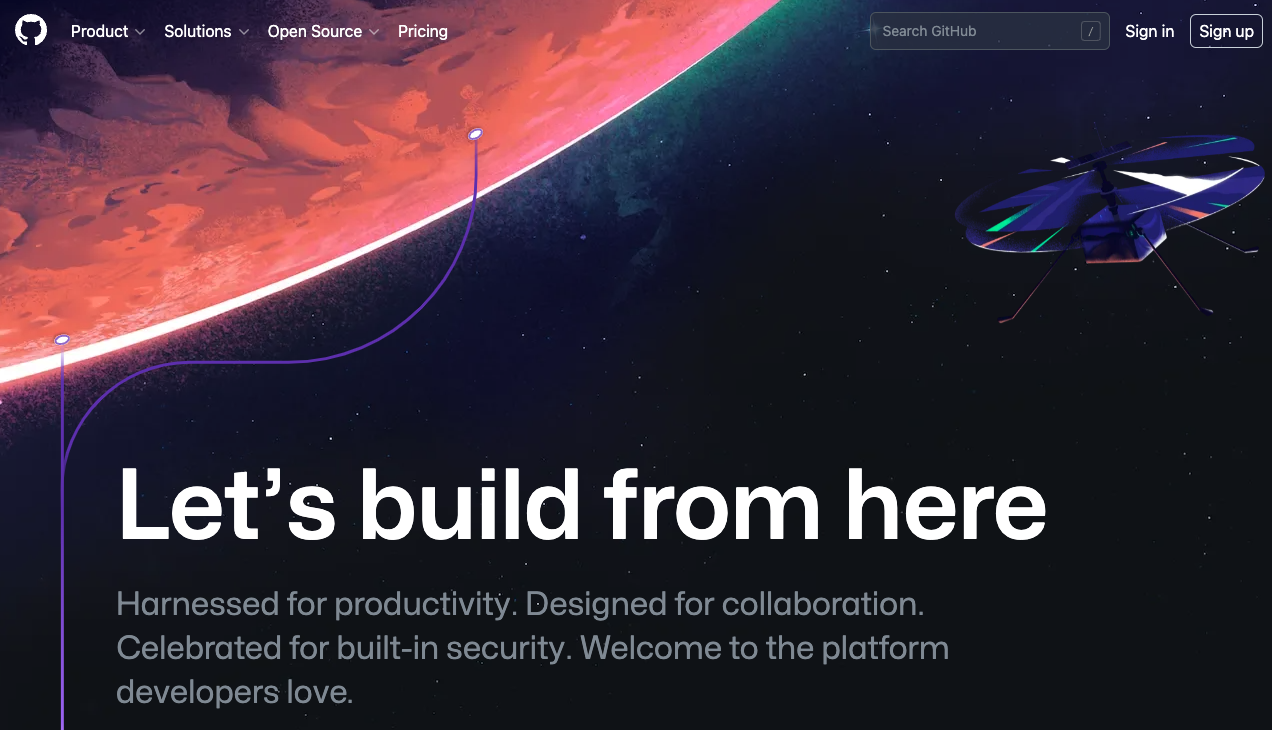 GitHub might be one of the biggest software development collaboration platforms on the web, but it didn't start out that way. GitHub actually started as a casual weekend project among friends, who pooled the costs to create the software. They didn't originally intend for the program to become as popular as it did, but it proved to be a useful resource for programmers, businesses, and individuals alike. Years later, all of the founders quit their jobs, all working from home, to help the business grow. In 2018, Microsoft acquired GitHub for $7.5 billion dollars.
#7 - Craigslist
Craigslist didn't actually start out as a business at all; instead, it was just a personal hobby project for its founder, Craig Newark. He sent out email newsletters to his friends containing information about local events, but the thread quickly caught on, with community members sharing information about not only events but jobs, item postings, and more. As the email thread grew larger, Newark knew he needed to listen to his community and create something more practical - and so the website Craigslist was born. Today, the company is worth somewhere between $2 billion to $3 billion.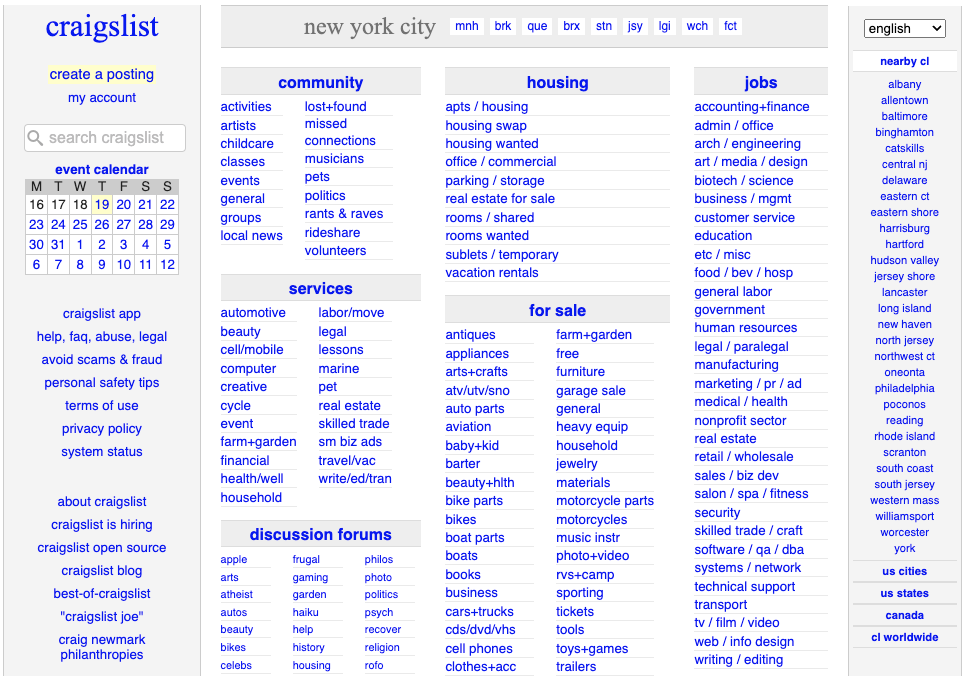 Craigslist's success is one example of how a startup can succeed by connecting directly with members of the community and listening to its audience. Being a small company, often with heavy involvement from its founders, startups have unique opportunities to create personal relationships with those around them. Newark may have had an email thread in mind, but he caught on to the community's wants and needs to create a website full of job listings, classifieds, items for sale, and more that is used by millions of people annually.
#6 - Tech Crunch
Tech Crunch is a news website dedicated to providing technology and startup news to its readers. Tech Crunch is now one of the top websites in its category, and it quickly took off after it was founded by experienced entrepreneurs Mike Arrington and Keith Teare. Teare and Arrington kept the website updated regularly with new relevant stories, and their hard work paid off.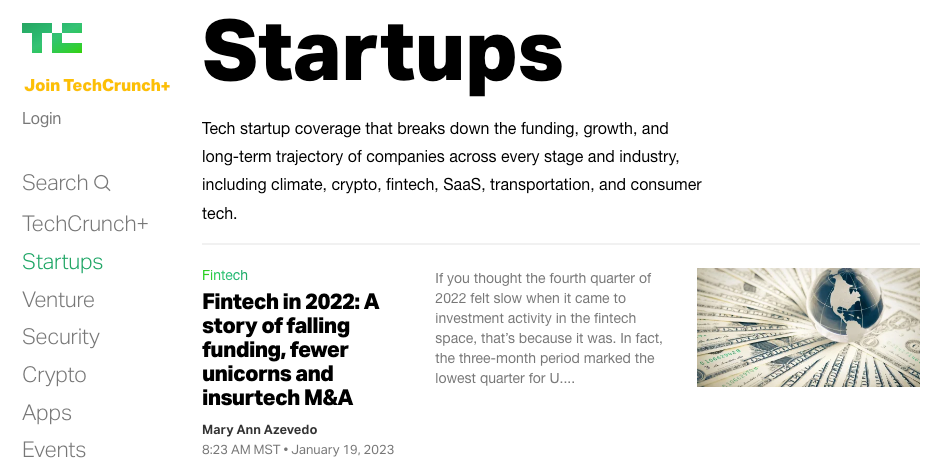 Arrington and Teare decided to sell the company after years of heading the website they worked so hard to create together. Tech Crunch eventually sold to AOL in 2010 for over $30 million, suggesting that the two founders' efforts were a raving success for them in the end.
#5 - Zoho
Zoho is a cloud-based software suite that provides businesses with a range of tools to help them manage their operations. Zoho provides tools for customer relationship management, finance, marketing, sales, human resources, and more. It also offers features such as collaboration tools and analytics for businesses of all sizes. The company's products are used by millions of users around the world, including Fortune 500 companies.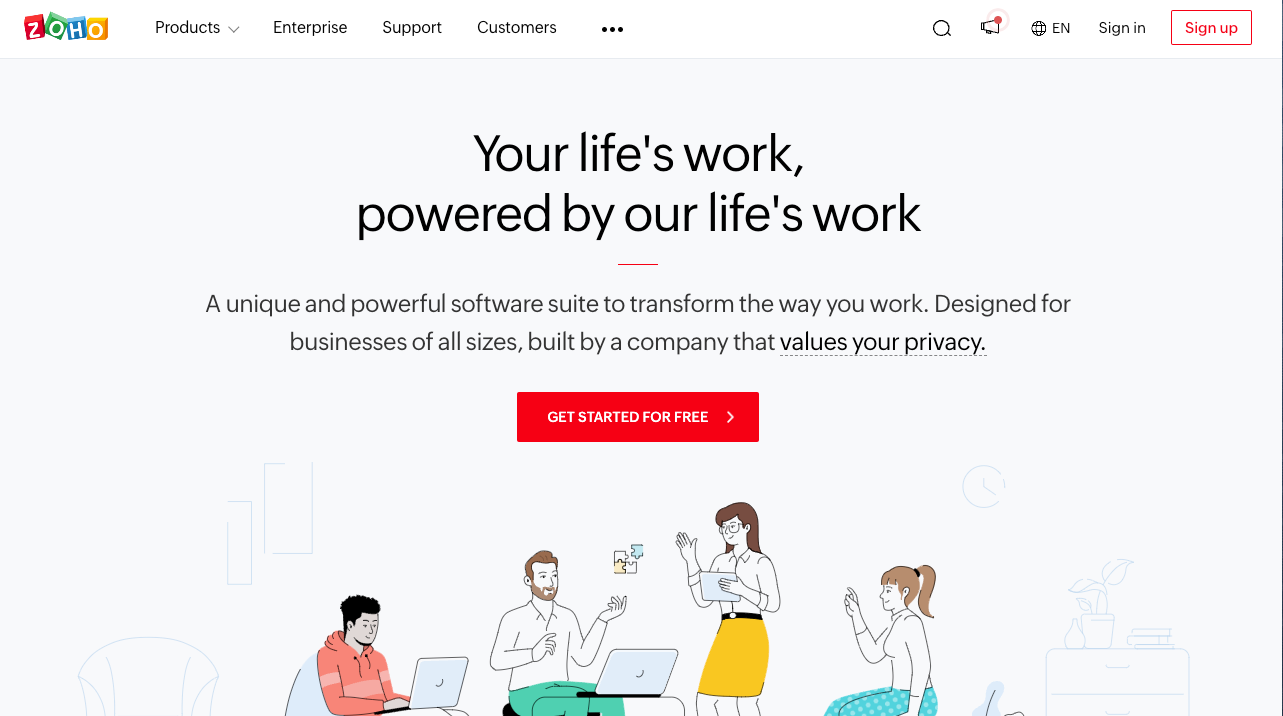 Founded in 1996, the company has grown from a small startup to become one of the most successful bootstrapped companies in the world. Sridhar Vembu, the founder of Zoho, started the company nearly 30 years ago when the tech company scene in India was fairly niche. Interestingly enough, Zoho continues to fund itself to this day.
#4 - Hotjar
Hotjar is a software company that was founded in 2014 by David Darmanin and Dr. Matthias Gelbmann. The company has since grown to become one of the leading providers of website analytics and user feedback tools. Hotjar's mission is to help businesses understand their customers better, so they can make informed decisions about their products and services. Hotjar's suite of tools includes heatmaps, recordings, surveys, polls, funnels, forms, and more. With these tools, businesses can gain valuable insights into how their customers interact with their websites or apps.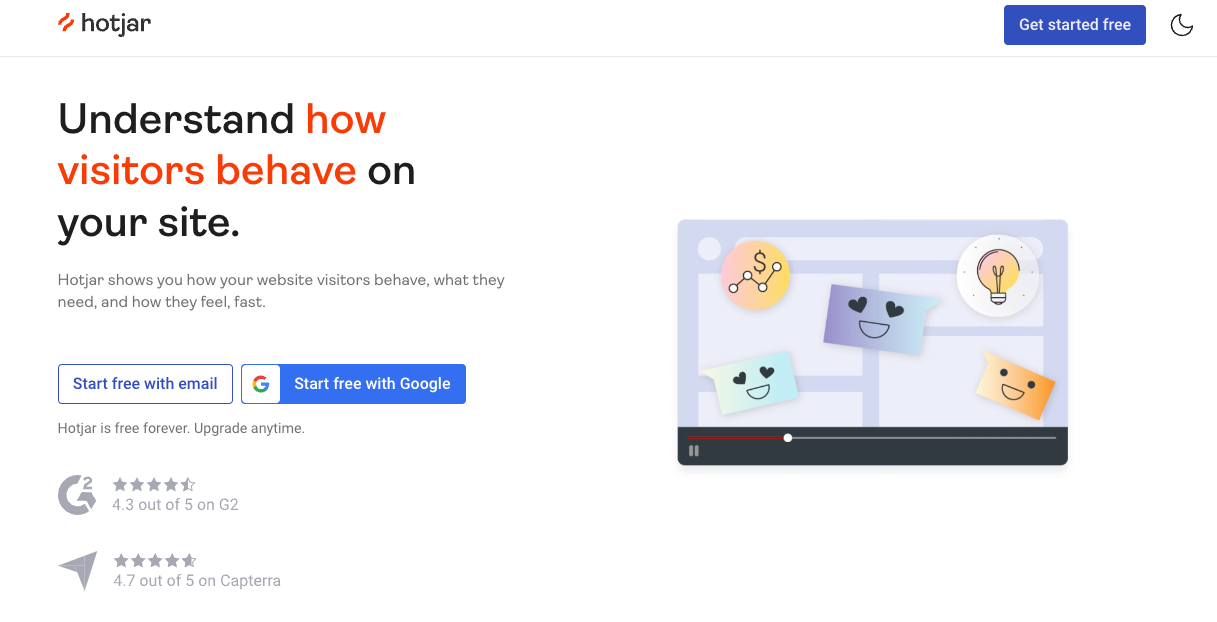 Before its inception in 2014, the founders of Hotjar had tried and failed to start up two other companies. Their third attempt, Hotjar, would turn into one of the stars on the web analytics stage in less than five years. In recent years, Hotjar has made 19 million dollars in revenue annually.
#3 - ClickFunnels
ClickFunnels is a software company that was founded in 2014 by Russell Brunson and Todd Dickerson. It provides an all-in-one platform for entrepreneurs to create, manage, and optimize their online sales funnels. The company has grown rapidly since its inception, using only funds from the business' revenue or the founder, and now serves over 100,000 customers in over 100 countries. By implementing effective marketing strategies such as engaging offline with their customers, the company saw a significant jump in its revenue after 2016, jumping from 30 million to approximately 80 million dollars.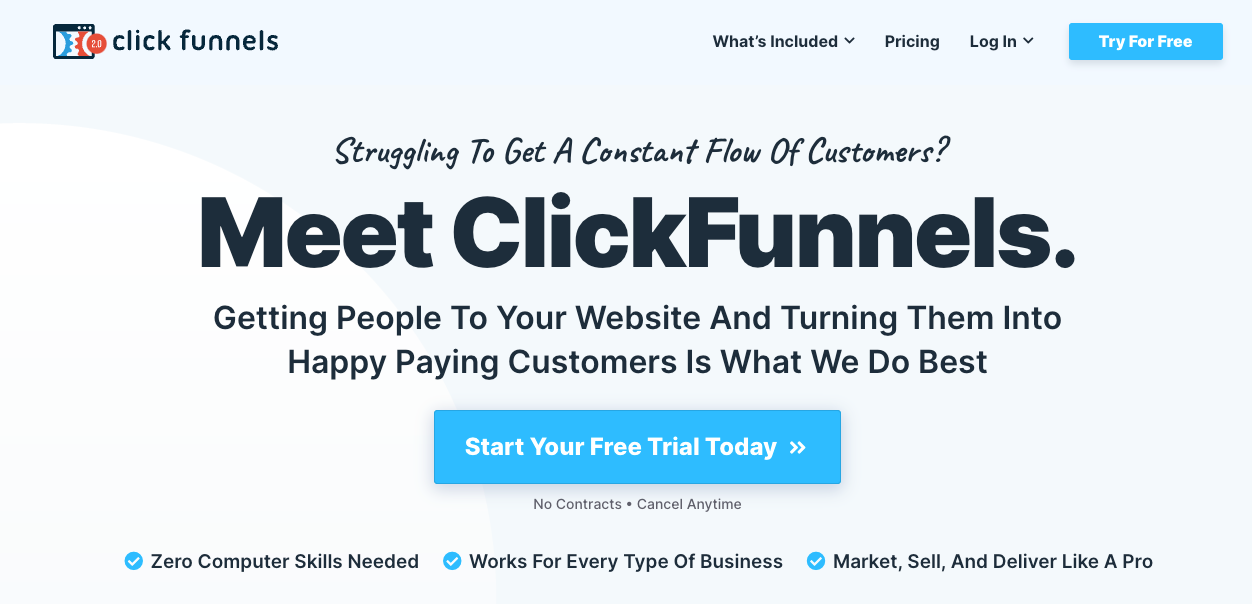 ClickFunnels is a great example of how a company can be propelled almost entirely by its marketing efforts, with ClickFunnels' marketing strategies serving as the main reason for its success. Bootstrapping a SaaS company requires not only knowledge of the industry but a knowledge of marketing and reaching out to the intended target audience, too.
#2 - AWeber
Started in 1998 by Tom Kulzer, AWeber was one of the very first automation software on the market. It's run for over 20 years successfully, entirely funded by bootstrapping. Even more incredibly, this company managed to not only make a name for itself in the software industry but ultimately carve a new niche in the tech world. Kulzer remains the CEO of the business he created, overseeing operations and ensuring that the company runs smoothly.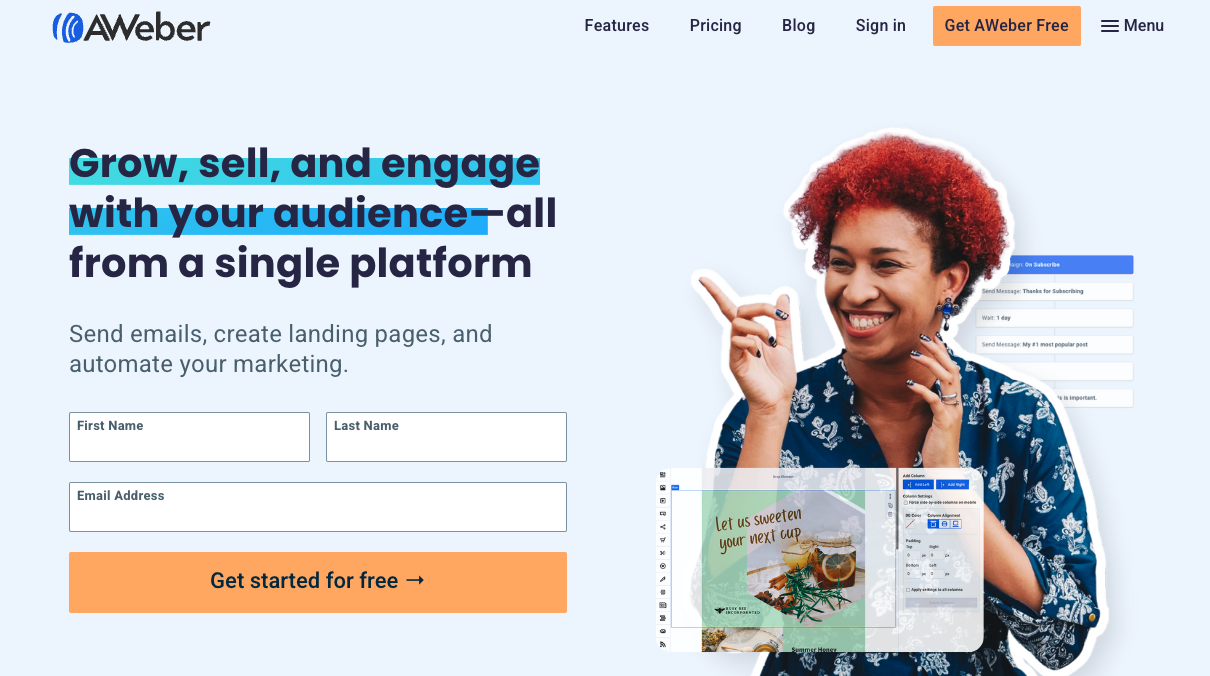 Today, AWeber is still 100% bootstrapped, with no outside funding or help from investors. Despite the fact that AWeber has only made its name thanks to Kulzer's efforts, the automation software is now worth almost $30 million in 2022! It's likely that that number will only increase as the company continues to find its footing in the ever-competitive industry and grow into a commonly known name for those who work in the automation industry.
#1 - Kayako
Kayako has been around for almost 23 years, and in that time, the helpdesk management software has undoubtedly made a name for itself. The company was founded in London, United Kingdom, and has been proud of its status as a bootstrapped business since its inception.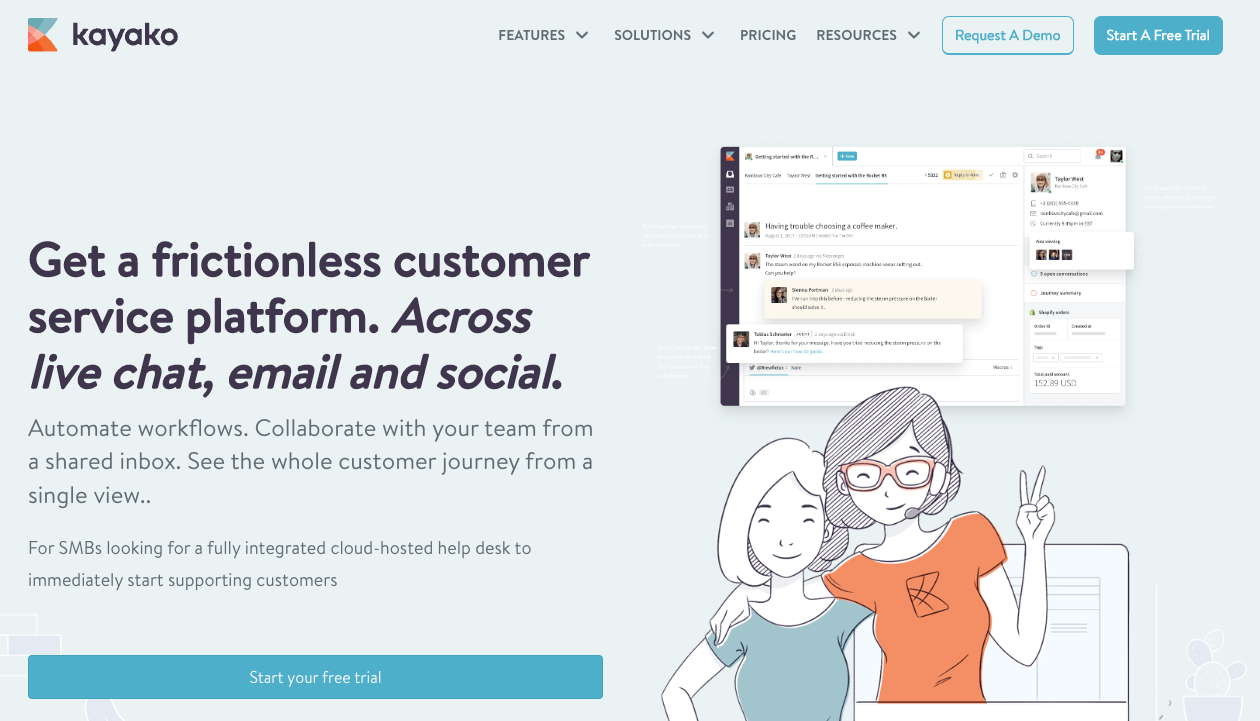 The company is run by Varun Shoor and is one of the biggest customer service platforms in the world today, and with less than 100 employees, it's an impressive feat. The founder began work on Kayako when he was only 17 years old.
Why All SaaS Entrepreneurs Should Consider Bootstrapping Their Businesses
As these ten successful startups show, bootstrapping a SaaS business can be an incredibly rewarding experience. It allows entrepreneurs to have complete control over the direction of their business and their financial destiny. Not only does bootstrapping provide entrepreneurs with the opportunity to grow their businesses with limited resources, but it also gives them the freedom to make decisions without having to answer to investors or shareholders.
Bootstrapping a business also has many advantages for entrepreneurs. It enables them to stay lean and agile, test new ideas quickly, and scale up operations as needed without being constrained by external funding sources. By bootstrapping a business, entrepreneurs can also build strong personal and professional relationships with customers and partners, which are essential for long-term success.
Pros Of Bootstrapping A Business
Bootstrapping your SAAS business is a great way to gain financial freedom without relying on external funding. It gives you the freedom to make decisions without worrying about pleasing investors or shareholders. With bootstrapping, you can maintain complete control over your product and focus on creating the best user experience for customers.
Bootstrapping also helps you stay agile and responsive to customer feedback and market changes. You don't have to worry about meeting deadlines set by investors or shareholders, and you can pivot quickly if you need to make changes in your product or business model.
Overall, bootstrapping gives entrepreneurs the opportunity to build a successful SAAS business with minimal risk and maximum potential for growth.
Cons of Bootstrapping Your SaaS Business
Bootstrapping your SaaS business can be a great way to get started without relying on external funding. However, it also comes with some risks and disadvantages that you should consider before taking the same route as MailChimp, GitHub, and other highly successful bootstrapped SaaS companies.
One of the biggest cons of bootstrapping is financial instability. As a bootstrapped startup, you will not have access to the same resources as larger companies and may struggle to meet customer demands or scale up quickly. Additionally, there is no guarantee that your business will be successful, and you may find yourself running out of funds if your saas startup fails to take off as expected.
How To Bootstrap An SaaS Business
Bootstrapping a business is a bit different than starting a business with the help of a board of investors. Every company that has bootstrapped its way to success has a unique story, often with many twists and turns. In other words, bootstrapping a business is rarely simple, and the process could be more linear. Still, most startups that have found success in their industries have followed some of the same simple processes.
Step 1 – Identify the Problem That Your SaaS Business Will Solve
Identifying the problem that your SaaS business will solve is the first step to building a successful software-as-a-service (SaaS) business. It involves doing market research to understand customer needs and identify opportunities in the marketplace. By conducting saas opportunity analysis, you can get a better understanding of what your customers are looking for and how your product or service can meet their needs. With this knowledge, you can create a product or service that will help your customers solve their problems and provide them with value.
Step 2 – Validate Your Idea & Build an MVP
Before starting a project, it is essential to validate your idea with customers and experts. This will help you understand the market better and make sure that you are building something people actually want.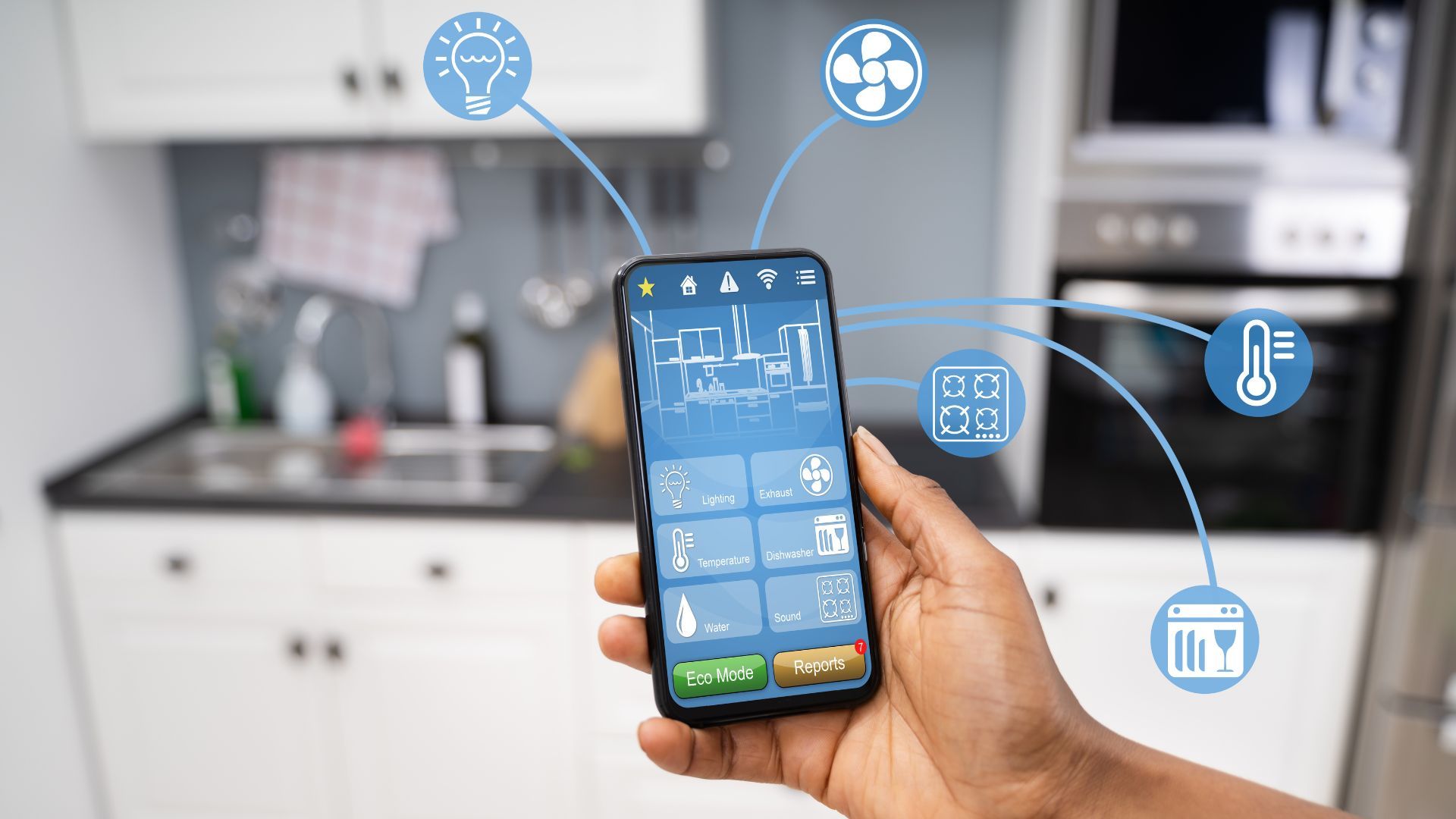 Creating a minimum viable product (MVP) is an excellent way to do this. MVPs allow you to quickly test out ideas and get feedback from customers without investing too much time or money into the project. By doing this, you can make sure that your idea is viable before investing any more resources into it.
Step 3 – Develop a Pricing Model for Your SaaS Product or Service
When it comes to pricing models for SaaS businesses, there are a few options to choose from. The most popular ones include the freemium model, subscription model, and one-time payment model. Each of these pricing models has its own advantages and disadvantages, so it is vital to understand them before deciding which one is best for your business.
Freemium model: This is when a SaaS business gives its users the option of purchasing a particular package or plan for free or an option to pay for additional features. It might also offer users the ability to upgrade their plan at a later time if they so choose. The downside of this pricing model is that it can make it hard for SaaS businesses to turn profits, as people are often reluctant to pay for anything that is free.
One-time payment model: This pricing model entails charging customers one price in one go at the beginning of their subscription and not giving an option for users to upgrade or buy more features. The price always stays the same.
Subscription model: This pricing model entails charging a monthly fee for access to all of the features that are included in a subscription package. Customers have the option of upgrading or buying more packages or plans at any time during their subscription period, typically at a discount compared to their original purchase price. The advantage of this pricing model is that users are billed on a recurring basis, allowing SaaS businesses to generate predictable monthly revenue and profits. Most successful SaaS startups use the subscription model.
While the freemium model, one-time payment model, and subscription model are the most common types of pricing models for SaaS startups, they are far from the only options out there. In fact, we've compiled a list of 18 SaaS pricing models, including what they are, their pros and cons, and when they are best used. While you are getting your startup going is a great time to experiment with different pricing models to determine which works best for your product, industry, and audience.
What Does the Future Hold for Self-Funded SaaS Companies?
Self-funding a business has its advantages and is becoming an increasingly popular choice for entrepreneurs. It provides them with the freedom to make decisions without being constrained by external investors. Self-funded SaaS companies have the potential to be successful in the future, as they can focus on developing their product and scaling their business without worrying about raising funds.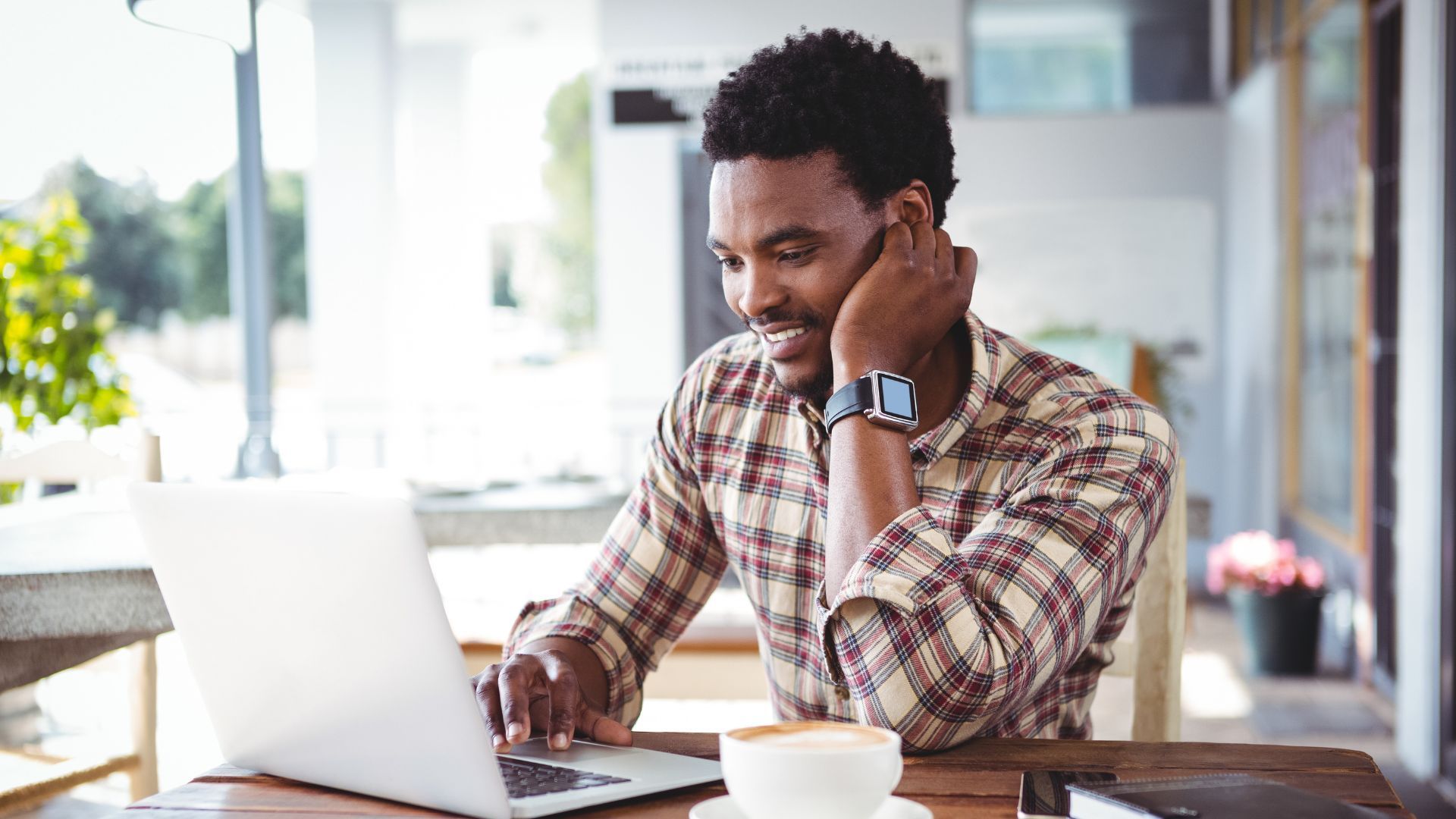 Self-funded startups have the advantage of being able to experiment with different strategies and take risks that other companies may not be able to take. With this freedom, self-funded SaaS companies can create innovative products that are tailored to their customer's needs and provide value in a way that other businesses may not be able to do.
The future of self-funded SaaS companies looks bright, as there are many advantages for entrepreneurs who choose this route. With careful planning and execution, these businesses can become successful and profitable in the long run.
Bootstrap Your Own SaaS Business On Whop Marketplace
Bootstrapping a SaaS business is very possible if you are passionate about your company and know how to take advantage of the resources available to you. As a SaaS company, bootstrapping comes with both unique challenges and unforeseen opportunities. While you might not have the same access to resources and finances as larger companies with investors, you can have more freedom with your business and are able to have a more excellent hand in what your business does.
👉 List your own SaaS product on Whop Marketplace today for the most excellent flexibility in pricing models, high product visibility, and more!