Introduction
There's nothing like the thrill of live sports.  Every average joe thinks they more than others about the game, so why not make a career out of it?  Sports-orientated businessmen have made careers in turning their recommendations to friends and "I Told You's" into profitable lives of selling picks and parlays.  At the end of this guide, you'll know what sports picks are, the different platforms for selling your them, and how Discord is starting to become the trendiest platform to sell your picks. Let's dive in!

What are sports picks?
In case you have been living under a rock, sports picks are bets on sporting events laid out by a handicapper. If you are unfamiliar with the terminology, it is essentially someone (the handicapper) who tells you what the best bet on a game is, whereby you pay him a fee for those picks. If your advice is correct, everyone is a winner. Sports pickers who have shown consistent results can guarantee that sports fans will keep coming back for trusted advice.
That being said, not everyone can predict consistent plays and parlays.  Sure, it is easy to somewhat predict a money line bet for a lopsided match up. However, successful handicappers specialize is giving specific bets that many people are overlooking.
Unique Betting Knowledge = Sports Betting GOLD
Bottom line, if you think you know something that people don't know, then help them out and sell your ideas and experience. Will the wind effect the way an opposing team's quarterback performs this Sunday? People want to know that - Sell it.  This is all about knowledge you are already sitting on, you've waited your whole life for these moments so publish your picks and make some money.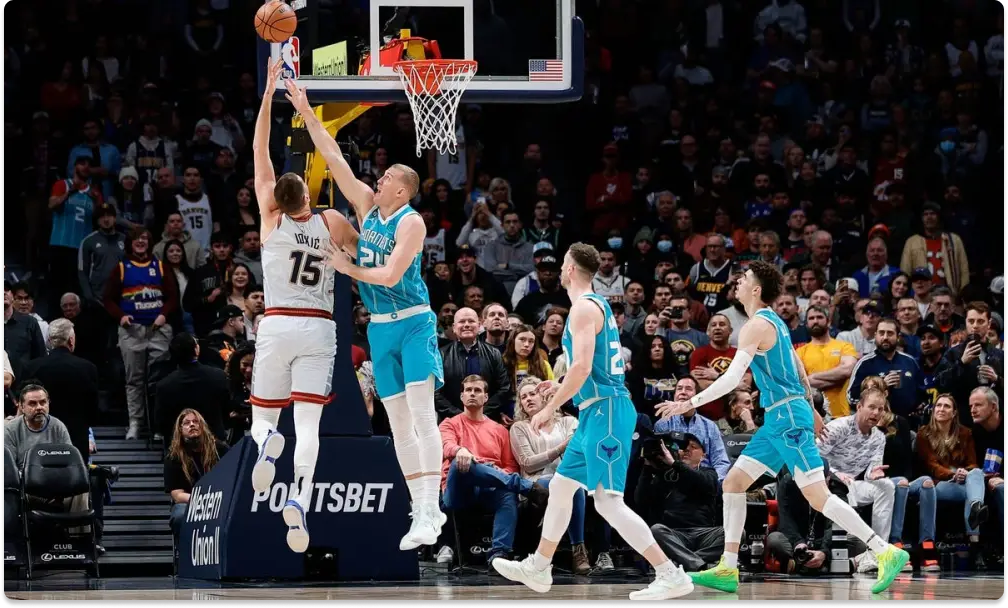 Most common platforms for selling picks
There are a plethora of different platforms to sell your sports picks online as a handicapper; we would recommend selling your picks via a community within Discord. Some popular sites include:
Flippick
CapperTek
Cover.bet
Obviously these are just a few of the available options, but they will give you the proper base for building your pedigree as a handicapper.  By making yourself look legitimate, people will want to keep coming back.  Just look at Doc's Sports, the leading handicapping service since 1971.  They have the tools for getting it done, and we can help you start.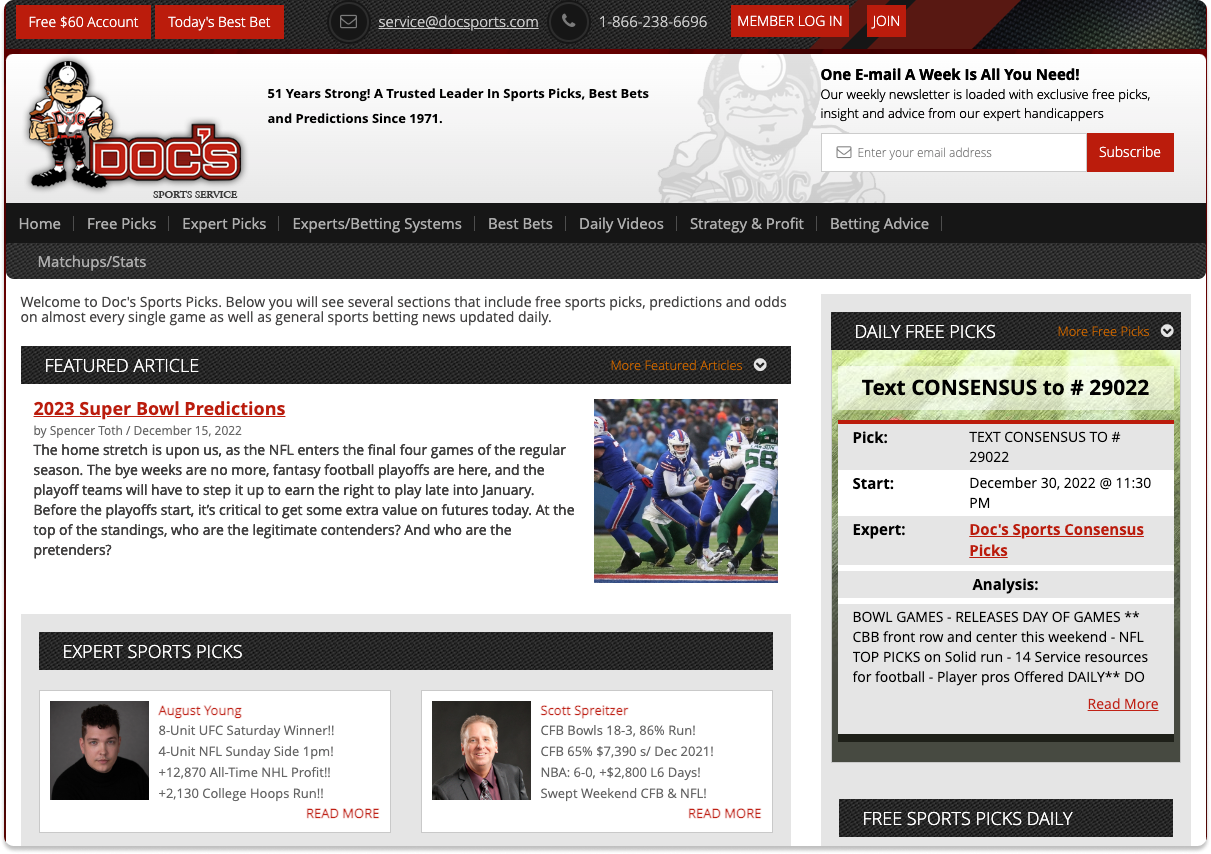 Make money selling sports picks
What makes these sites are great because they give you freedom for pricing as the handicapper.  Generally, if your bets are more specific than other 'cappers then people will pay more for your picks.  If you're just selling money line bets on college basketball, people aren't going to want to pay top dollar.  If you have insider information on what color socks the starting point guard for the opposing team is going to wear?  People. Will. Pay. Anything to give bettors an edge and fighting chance at beating the house.
Discord for selling sports picks
A growing trend in sports betting is Discord. Discord is becoming one of the best platforms for selling sports picks online.  The beauty of it is that it can potentially give your buyers a relationship with you, the handicapper, through Discord's services and features.  You can speak directly from the heavens to your disciples about the money line for professional bowling (if that's your thing). Many bettors do not care where their bets are being placed as long as they feel like they are going to hit and walk away winners.  By connecting with followers, you'll gain next level trust in your sportsbook and probably become famous…probably. Maybe…or maybe not, but you'll definitely start making money.
MeezyPicks, a handicapping Discord sold through Whop, is the best example of this style of pick selling (they're currently #1 on our charts for popularity with only five-star reviews).  They not only sell their picks, but their relationship as handicappers, allowing people to interact with them to get live analysis of events and more intimate picks.  This gives people more certainly in their bets than an online service, per se.  Just look at a testimonial on Twitter from a user: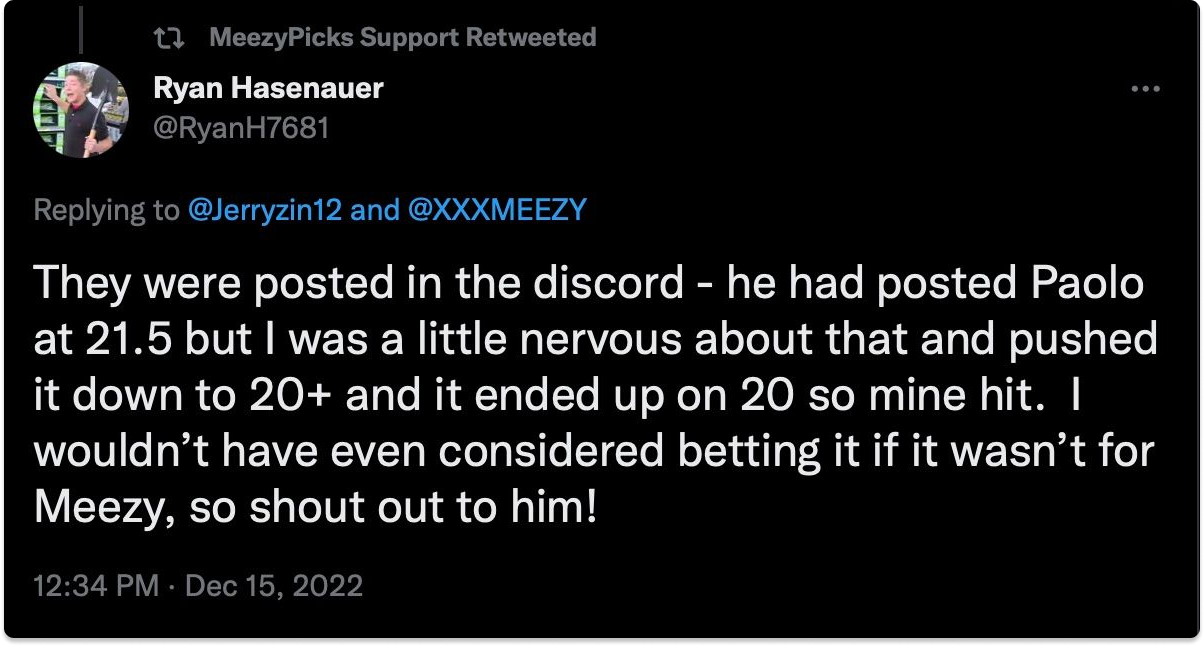 Bottom line is, no matter what service you use, if you want to get started selling your picks, do it today on Whop.