Elusive Profit: $15,000 Within Two Months of Selling AI eBooks and Discord Access on Whop.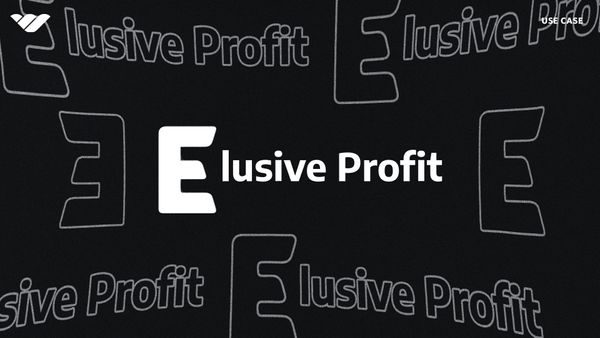 Introduction
Joseph Popelas recognized the growing excitement around the AI industry and wanted to build a community for aspiring AI creators in 2022. He did that with Elusive Profit, a community where members can learn how to use AI to write successful Ebooks.
Challenge
"Shopify & Woo-commerce are not made for digital products. The dashboards were complicated, and I paid hundreds of dollars monthly while trying to get my new business off the ground." - Joseph Popelas
As an already established digital entrepreneur, Joseph Popelas needed a platform that would allow him to sell access to his new community, Elusive Profit, and existing templates & files. His new endeavor also required a low-cost platform to launch the business with minimal overhead.
Solution
Joseph turned to Whop to launch Elusive Profit in January of 2023. Following the onboarding steps, he quickly set up his new storefront, offering access to his Discord server, AI templates, and file downloads in bundled products. The Whop Marketplace also gave the new company an exposure boost, showcasing the Elusive Profit product page to more than 1 million monthly visitors.
Results
Since launching on Whop, Elusive Profit has had immediate results, generating over $10,000 in revenue in its first 2 months on the platform. With the initial infrastructure, Joseph can experiment with how he bundles his digital products and easily add to his offerings down the road! Still just a Junior in college, this is only the beginning for Joseph and Elusive Profit. We're excited to see what unique products he comes up with next!

"Honestly, Whop has been amazing for me. I could easily set up my products without a learning curve and start selling right away. I wish I had them earlier in my journey, for sure. " - Joseph Popelas
Join 500,000+ entrepreneurs getting first dibs on the best digital products.
100% free. Unsubscribe at any time.