In today's competitive business landscape, it's essential to acquire new customers and retain existing ones. Luckily, the Whop platform offers a variety of tools to help businesses achieve both of these goals. In this post, we'll dive into how to get the most out of your dashboard and increase growth, retention, and cart conversion rates. Whether you're new to the platform or a long-time seller, these strategies will help you achieve sustainable success!
Growth
Affiliates
Leverage our affiliate marketing system to grow your business at no cost. With affiliates enabled, specific individuals, pass-holders, or anyone on the internet can receive automated rewards for bringing your business new signups. Head to the affiliates section of your dashboard to get started.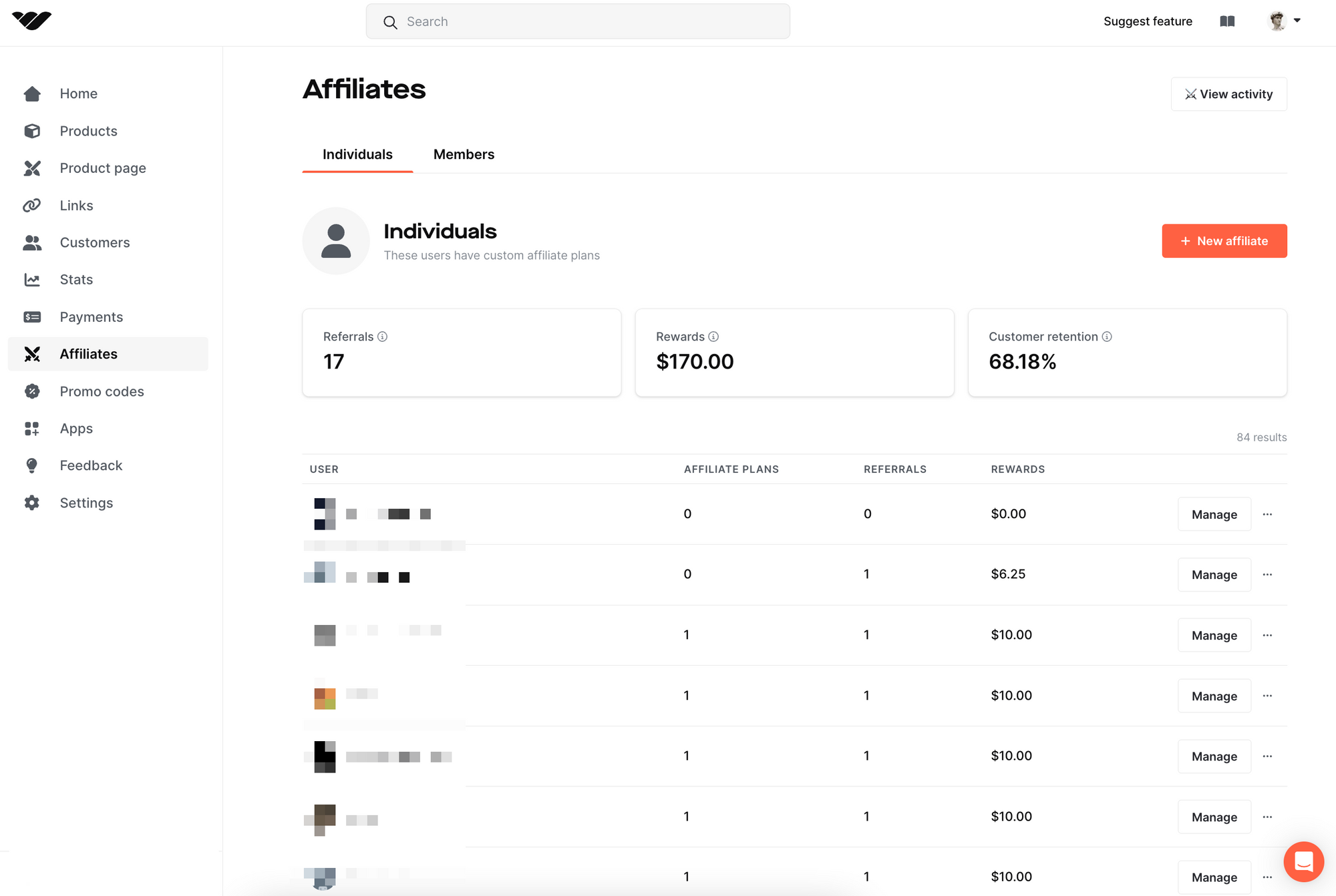 Marketplace
Get discoverable on the Whop Marketplace to put your business in front of more than one million monthly visitors! Marketplace companies are searchable on Whop.com and appear in top charts and category sections of the website. To get on Whop Marketplace, submit your application on the product page in the business dashboard.
Retention
Annual Pricing options
Adding annual pricing options on your products lowers your churn rate as members subscribe for longer durations. Be sure to give customers a discounted rate on the yearly pricing option to make it more enticing! It'll be more than worth it in the long run.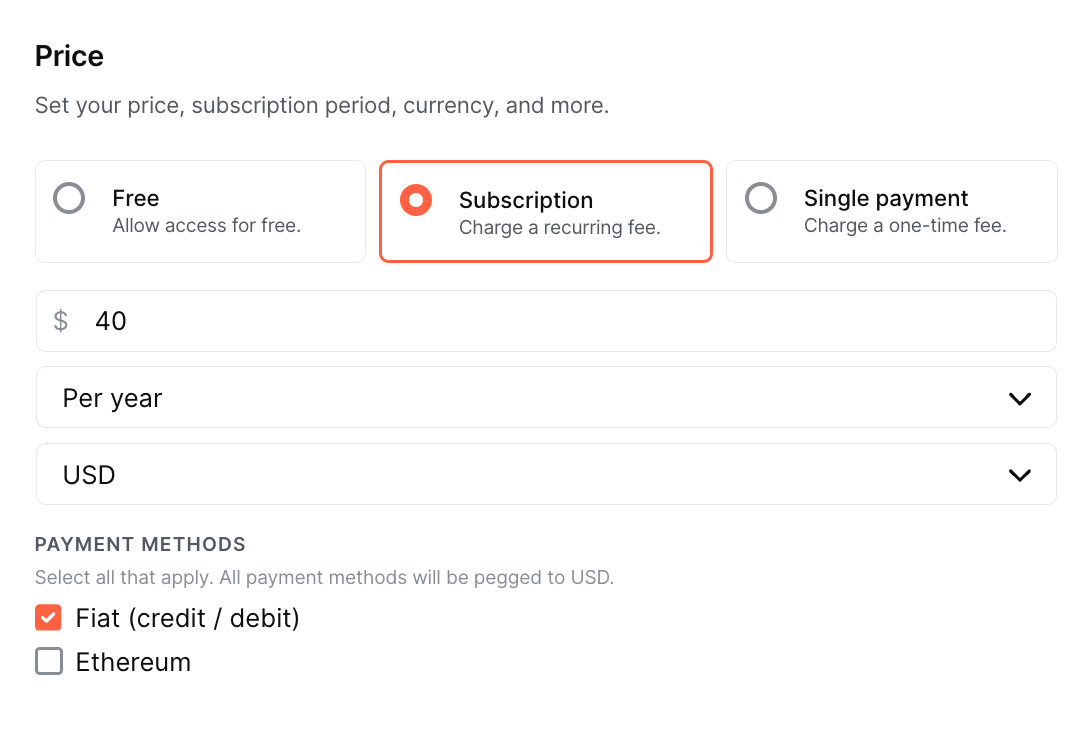 Feedback
Check the 'Feedback' section of your dashboard for real insights into why members cancel their memberships or leave your company a low review. Search keywords to identify common trends and use those valuable insights to adjust your business.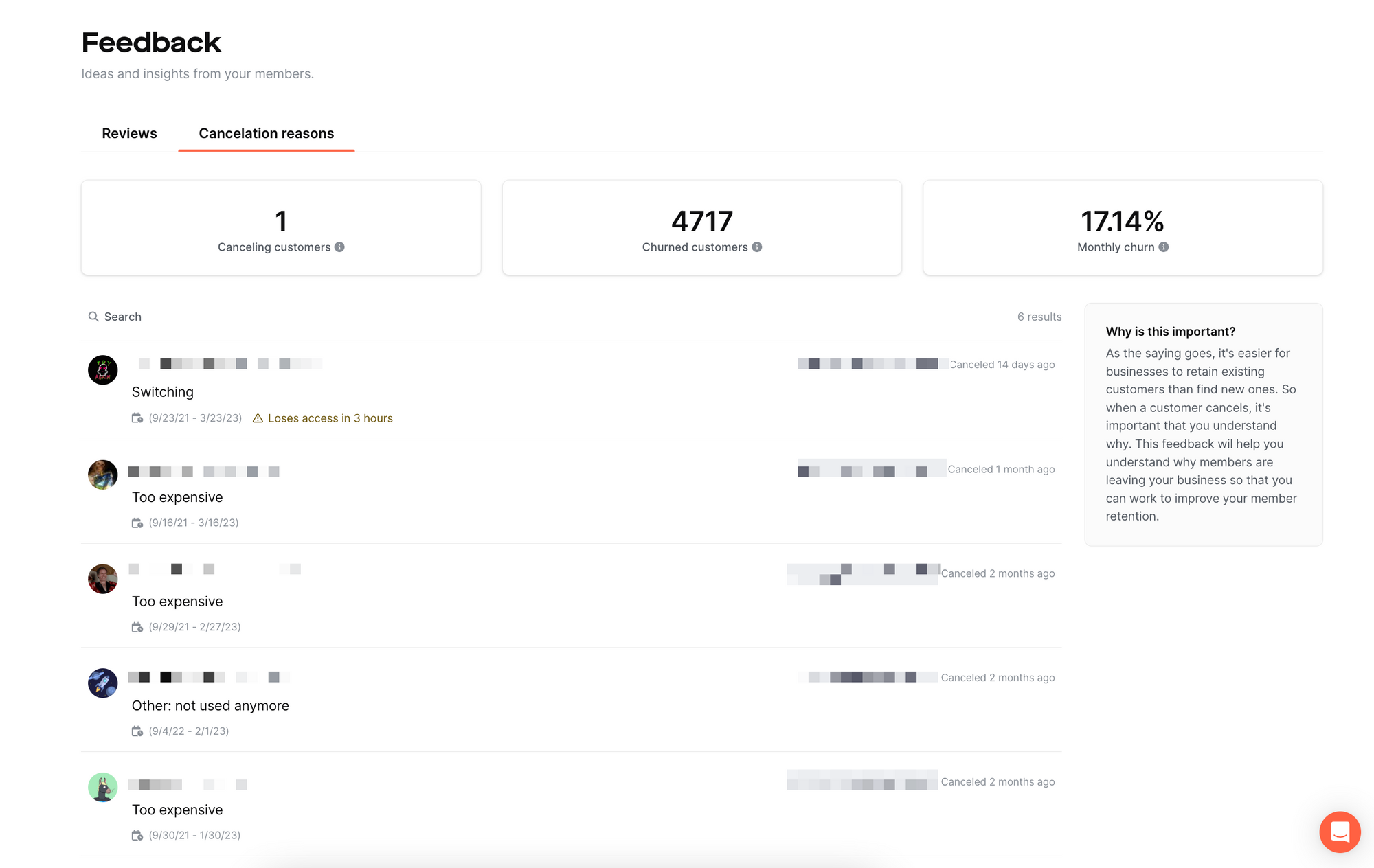 Quick Actions
Quick Actions are recent changes to your community, such as new signups, affiliate referrals, cancellations, and churned members. Clicking into quick action on the homepage opens the list of these members, perfect for systemizing outreach to churning members.

Welcome Messages
Add custom welcome messages to your Passes to greet your new signups after checkout. Use the message to lay out the first steps after purchase, share key details about your pass, and show your excitement to have them aboard! New members are more likely to have a good experience after reading your message, which results in increased brand loyalty and retention.

Cart Conversion
Reviews
Member reviews display on your company landing page and are pivotal in increasing cart conversion rates. The more 5-star ratings you receive, the more impressive your landing page looks to new customers. Reviews also factor into your Whop Marketplace ranking, so direct any happy members to their hub to leave you.

Social links
Add credibility and social content to your page by connecting your social media accounts. Companies can enter their social media handles in the social links section of the dashboard settings. Options include Twitter, Instagram, Tiktok, Youtube, Discord, your website, and Opensea.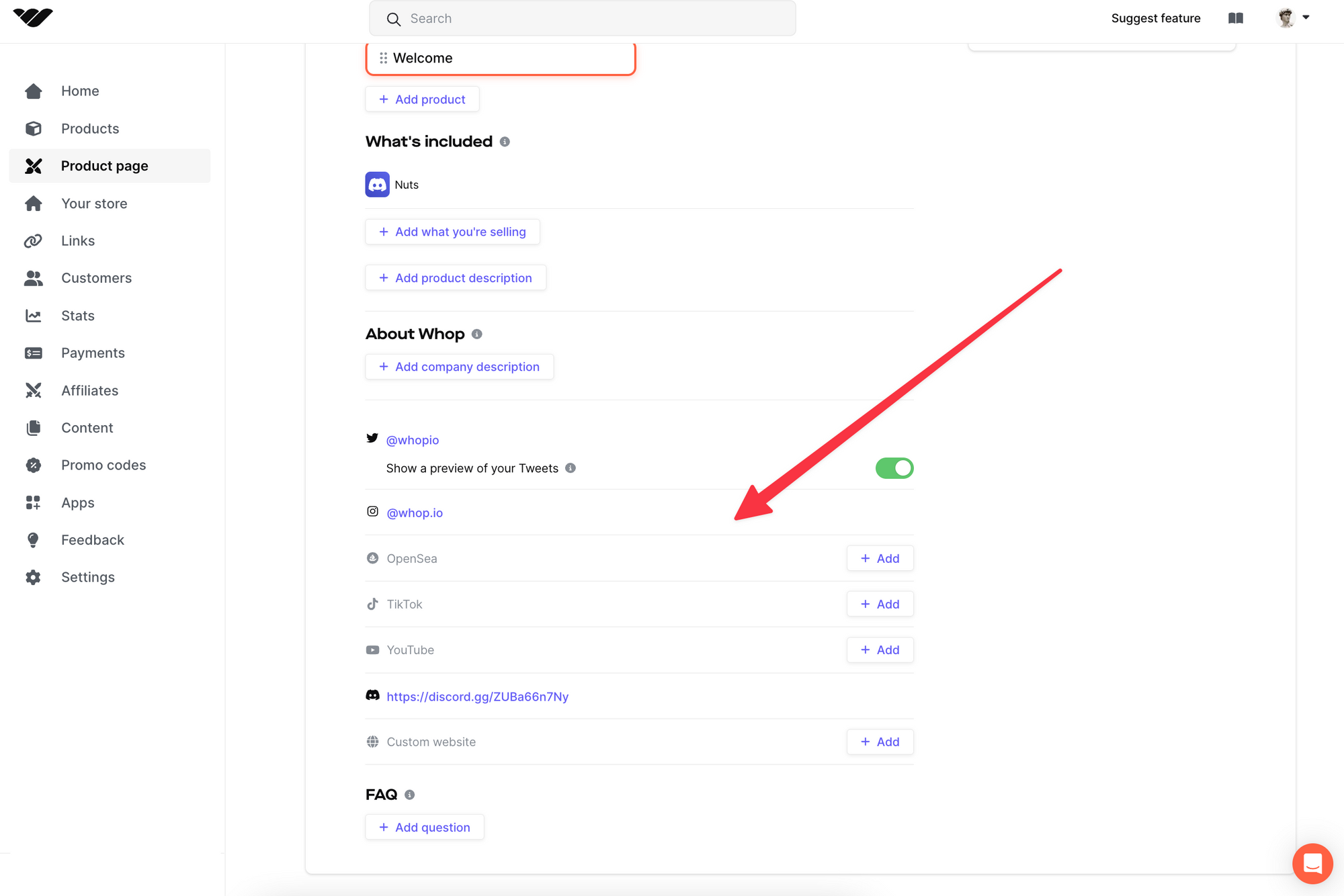 Branding
‍High-quality images are essential for building a successful Whop page. Use the company avatar and banner photos to show off your brand and community to your page visitors! Below is the ideal resolution for each image type:
Avatar: 400x400px (square)
Banner photos: 2000x1000px (rectangle)

FAQs
Adding FAQs to your landing page gives your customers an even better understanding of your business at checkout. Your FAQ answers also appear on Google, so utilize them to rank higher in search results! Head to the bottom of the pages tab in the Products section to add FAQs.