Sneaker bots have become a popular tool among sneakerheads who are looking to get their hands on limited-edition sneakers. These bots are automated programs that can quickly purchase sneakers as soon as they become available on a website, giving users an edge over manual shoppers. But do these bots really work? In this article, we'll discuss the pros and cons of using sneaker bots and whether they are worth the investment.
What Is A Sneaker Bot?
Sneaker bots are automated software tools used to buy limited-edition sneakers from online stores. They are designed to increase the chances of a successful purchase by allowing users to quickly and easily monitor sneaker releases and drops. Sneaker bots can help users beat the competition and get their hands on some of the most sought-after sneakers. They can also be used to track prices, monitor sales, and stay up-to-date with the latest sneaker trends.
How Do Sneaker Bots Work?
Sneaker bots are automated programs designed to help sneakerheads purchase limited-edition sneakers as soon as they become available. Most sneaker bots work by quickly accessing a website or app and automatically filling out the checkout form with the buyer's information. They can even complete the checkout process for the sneakerhead; the computer can move faster than a human, and computer optimal timings.
For a sneaker bot to function and complete the automated checkout process, a sneakerhead needs three things:
The sneaker bot itself, acquired from a reputable seller
Proxy clients that provide the user with IP addresses
This automated checkout process allows them to purchase sneakers before anyone else can, even if there is a large number of people trying to buy the same pair. Sneaker bots also have features that allow them to monitor upcoming releases and alert users when new drops are announced so they don't miss out on their desired pair.
In order to gain the information needed to create bots and use them effectively, sneakerheads often join online communities called "cook groups," where users share information about sneaker drop times, websites, and specific URLs of upcoming releases.
Are Sneaker Bots Illegal?
Because sneaker bots provide the people who use them with so many benefits, you might be thinking, "this is too good to be true. Are sneaker bots illegal?" Thankfully, though, sneaker bots are not illegal in any way, shape, or form in the United States, Canada, or any European country.
While sneaker bots are not illegal, many popular sneaker companies take precautions against them in order to better give humans a chance to grab the sneakers. Bots are quick to adapt, though, so operators need not worry even if popular sites find out about the changes sneaker bot creators are making.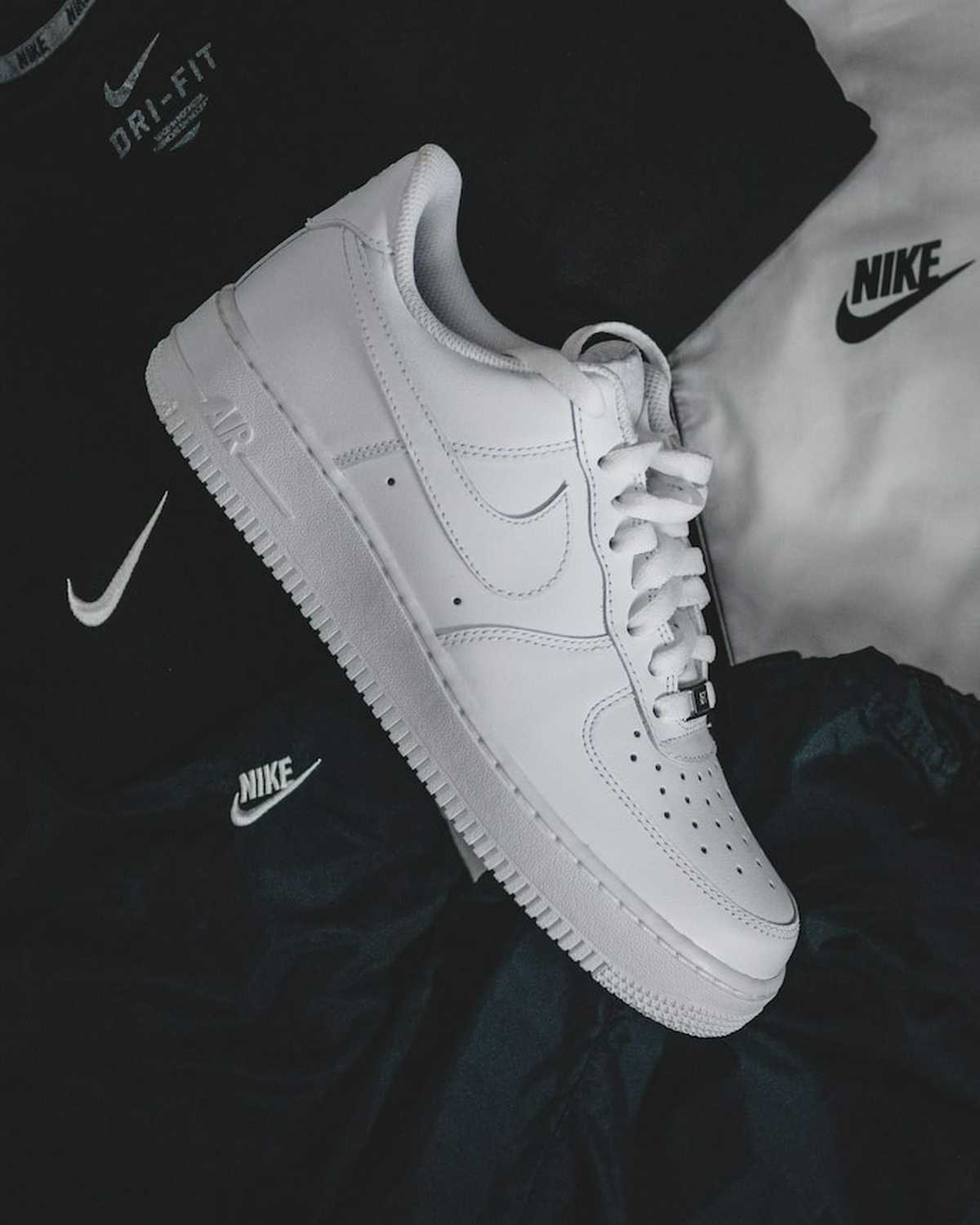 Note, too, that sneaker bots are against some sites' terms and conditions. This is one reason why sneaker bots need proxies to function; they not only give operators more chances to grab the pair of sneakers they want but also avoid detection by the website.
How To Choose A Sneaker Bot
When it comes to shopping for the best sneaker bot, it can be difficult to know which one to choose. With so many different options available, it is important to consider the features and budget when selecting a reliable sneaker bot. Shopping through a reputable marketplace like Whop Marketplace allows you to ensure that the sneaker bots you're looking at are credible.
Cost
The first consideration to make when selecting a sneaker bot is the budget. Some bots are more expensive than others, and some are completely free. Budgets can range from a few dollars to over $100 per month. When it comes to cost, some bots are better for people with a small budget, while other bots may be more appropriate for people with larger budgets that want access to premium features.
Features
Every sneaker bot on the market offers its own share of unique features and benefits, so choosing the best one for you is simply a matter of looking them over and determining which features you need and which you do not. For example, if you don't plan on completing the checkout process yourself and instead want the sneaker bot to do so, you'll need a sneaker bot that has built-in checkout abilities. On the other hand, if you want a bot that will simply tell you when certain sneakers have been restocked so you can manually purchase them yourself, you can find that, too. Generally, the more costly the bot, the more features it has.
Tracking
Some sneaker bots offer the ability to track the status of an order. For example, if a person books a sneaker bot for $100 and orders two pairs of shoes, they'll want to make sure that their order was shipped before taking any other action. This is especially important when most online options for purchasing sneakers are immediate because some people may need their new kicks as soon as possible.
Why Use A Sneaker Bot?
If you're a sneakerhead who is determined to get your hands on all of the best sneakers drops the moment they are released, it's important to use a sneaker bot. A sneaker bot can provide numerous benefits when it comes to buying or reselling limited edition sneakers. It can help you beat out other buyers by being faster, smarter, and more efficient in your search for the perfect pair of shoes. With a sneaker bot, you can stay ahead of the competition and get your hands on those coveted limited edition drops before anyone else does.
Sneakers, such as Air Jordans, are often released in limited quantities. Sneaker bots are the best way for hopeful buyers and resellers to get their hands on these sneakers before anyone else can. If you don't have a sneaker bot, you'll probably miss out on some major drops and be left paying far more than retail prices.
For example, Nike released the Nike Air Presto Ultra Flyknit at a low volume in 2016, and it quickly became one of the hottest sneaker releases of that year. It was made with a custom woven upper with unique detailing pushed to each shoe. The release sold out extremely quickly, and there were only two sizes left at the time: size ten and size 11 (UK 9). Thus, users had to book an appointment online or wait hours in line for their chance to purchase the shoe. The release also came with a one-time-only colorway of navy blue, which was limited to 250 pairs. Yes, this sneaker release was incredibly limited - but sneaker bots allowed users to preorder the shoe and then purchase it once they were in stock again. According to the AIO Sneaker Bot, users have secured over 400,000 limited-edition sneakers using their software!
Do Sneaker Bots Guarantee You The Sneakers You Want?
Using a sneaker bot can help you snag the limited-edition sneakers you want off of the digital shelves before other shoppers grab them, and they've helped tons of sneakerheads get the releases they want in the past. In other words, using a sneaker bot significantly increases your chance of managing to get the pair of sneakers you want during a drop. Nothing can 100% guarantee your success in obtaining a certain drop, though, as you'll be competing against other bot operators - not just other human beings.
If you want the highest chance of obtaining a sneaker drop, be sure to set up your bot appropriately and keep up-to-date with the sneakers you're interested in.
Can You Make Your Own Sneaker Bot?
If you don't want to spend money purchasing or renting a sneaker bot, you can certainly make your own to get all of your favorite drops when you want them. Making your own sneaker bot would also allow you to fully customize your bot to your liking, allowing you to add in any features you like and make the interface look any way you like.
While there are numerous benefits to making a sneaker bot, it isn't easy; that's why so many people choose to purchase sneaker bots for a monthly fee or a flat fee rather than taking the time to make their own. You should only take on the task of making your own sneaker bot if you have some coding experience and knowledge, as it isn't a project for brand-new beginners.
If you do feel called to make your own sneaker bot, though, there's good news. Not only will you be able to cop the sneakers you want with more ease and reliability, but you can even make money off of your bot! Depending on what features your bot has and your experience, you might be able to make hundreds to thousands of dollars per month in extra income by listing your sneaker bot on a website like Whop Marketplace.
Top Sneaker Bots On Whop Marketplace
If you opt to purchase a sneaker bot or sign up for a monthly sneaker bot subscription, it is important to choose a sneaker bot that suits your needs. As we previously mentioned, sneaker bots are available for all budget ranges and with varying features - so take the time to look over the options and choose which one best suits your needs.  





Find And Use The Best Sneaker Bots On Whop Marketplace
If you want to secure your favorite pairs of limited-edition sneakers the moment they hit the shelves, you'll need the help of a sneaker bot and some proxies to help you. Thankfully, Whop Marketplace is here to help with our large library of reputable sneaker bots and proxies made by our community of dedicated sneakerheads.
If you want to make your own sneaker bot, you can list it on Whop Marketplace, too, to start up your own business and make some extra money. You can set your prices, fees and customize the experience for your buyers to make sure that you make the extra income you deserve for creating a useful sneaker bot. All of the content on Whop Marketplace is user-created, so the experience is made just for you.
Get started today and sign up for a sneaker bot and proxy on Whop Marketplace, or list your own creation and watch your bank account grow!