As the quantity of primary sneaker releases decreases and the quantity of sneaker bot users increases, it has never been more important to understand what sneaker bots are, and how they can be used to cop more sneakers. If you're new to sneaker reselling, or an even experienced flipper, this guide is for you and will give you a full understanding of the expansive world of sneaker bots. This guide will breakdown;
Sneaker bots for beginners
The importance of having a sneaker bot
Deciding what sneaker bot to use
Renting vs. buying a sneaker bot
Sneaker bots for beginners
At their core, sneaker bots are downloadable software applications that can be ran and used to automate the process of buying sneakers online. These bots are essential to have within the tool kit of a sneaker reseller and can;
Detect and identify products on sneaker release sites
Automatically add items to your cart for purchase
Automatically process payments on your behalf
Buy multiple sneakers at once
Rinse and repeat the process
Sneaker bots increase the speed and quantity of your purchase. This can mean you are able to beat out competition and potential have increased profits. Additionally, if you have the right sneaker bot, all of these processes can be done before the product goes live to the general public.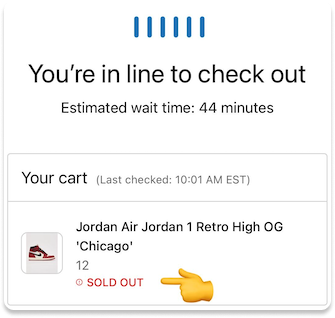 The importance of having a sneaker bot
If the above information doesn't make the importance of having a sneaker bot clear, the definitive answer to - if having a sneaker bot is necessary? Is yes. I can agree that it is possible to cop one or two pairs of sneaker manually and make some lunch money. However, if you are looking to scale your side-hustle and have a steady income, you need inventory. The only way to have inventory to sell, this besides having a backdoor with a retailer, is through using a sneaker bot.  
Deciding what sneaker bot to use
Using a sneaker bot is like anything in life - practice makes perfect. It takes time to learn which specific sneaker bot you like and how to configure your botting set up. Starting the process of choosing which sneaker bot is best for you, it is important to identify which target websites you want to bot, as different bots are built for different platforms.
Here is our list of recommend sneaker bots based on different platforms
Nike / Project Enigma
Dicks Sporting Goods / Hayha
Kith / MEK AIO
Undeated / MEK AIO
Good All-In-One Bot / AIO Bot
That said, there's one sneaker bot that stands above almost every other bot, Wrath AIO. Wrath has proven itself with years of continued success on a wide range of sites, including, Shopify, FinishLine and Footlocker.
If you are interested in any of these bots, you can check out our sneaker bot marketplace.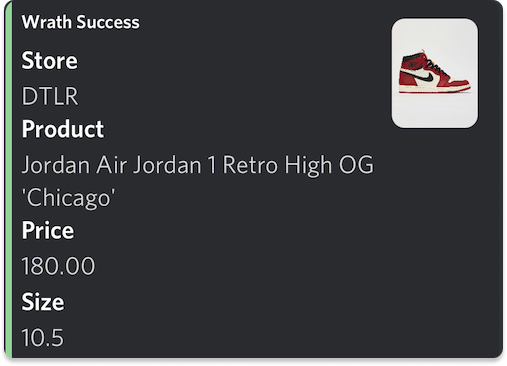 Renting vs. buying a sneaker bot
For seasoned sneaker resellers, you might want to think about buying a bot you have used and are comfortable with. If you're just starting then renting a bot is a great way to get your feet wet and see what works for you. This process can be intimidating with plenty of individuals looking to scam you. Personally, we would recommend never trusting individual trying to sell or rent you a bot within a reselling discord server. There are too many issues that can go wrong and we would recommend using a trusted sneaker bot marketplace instead.
We would recommend trying to rent a sneaker bot for a release, or two and see if you like it. We highly suggest you try different bots and see which works best for your computer and your budget. Buying a bot can be a big investment so you may want to practice with a bot before fully committing financially.