Whop Marketplace is the ultimate platform where sneaker enthusiasts can rent bots to get the latest sneaker drops. The top sneaker bots on Whop include Wrath AIO, Project Enigma, Mek AIO, Cybersole, and Kodai. Each of these bots has its own unique features.  They are speedy, reliable, and super successful in securing limited-edition sneakers. They support a variety of websites.  Not to mention they have a fast checkout process. This makes these bots a popular choice among sneaker enthusiasts. Let's take a closer look at the top five bots on Whop.
1. Wrath AIO
Wrath AIO automates the buying process of sneakers and other highly-sought items. This popular bot helps users purchase sneaks like Yeezys, Jordans, Nikes, and more. In addition to sneakers, Wrath AIO can also purchase gaming consoles, graphics cards, and trading cards. This versatility makes it a popular choice on Whop.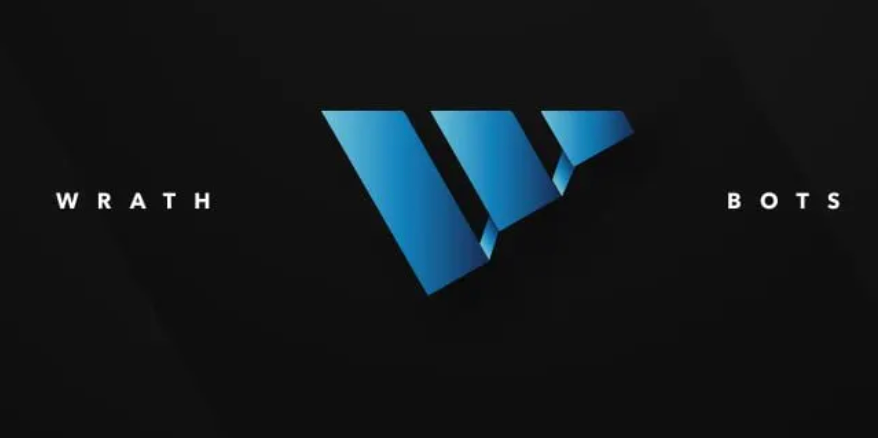 One of the key features of Wrath AIO is its ability to order multiple of the same item. This is especially useful for those who want to purchase items to keep for their personal collection or to resell for profit. With the ability to order more at once, users can increase their chances of securing the items they want.  
Wrath AIO operates on many websites and retailers, making it a highly versatile option. This means that users can purchase items from multiple platforms using one bot. Wrath is also known for its speed and reliability. This makes it legendary among sneaker and luxury item enthusiasts.
2. Project Enigma
Project Enigma, or EnigmaAIO, is designed to help users purchase highly sought-after items like Yeezys and Air Jordans. This bot is known for its user-friendly interface.  It is very accessible for both novice and experienced sneaker enthusiasts.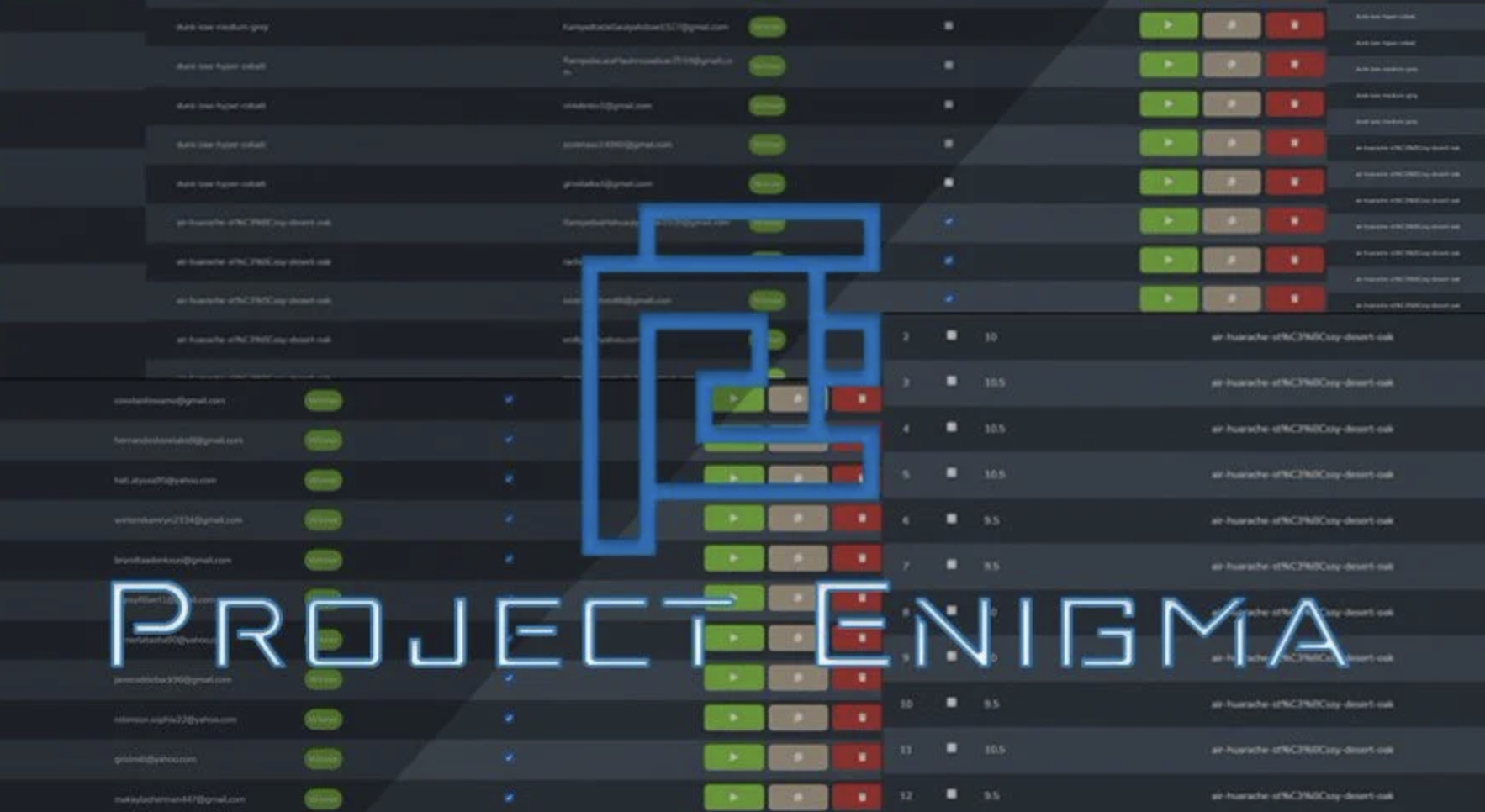 One of the key features of Project Enigma is that it can order multiple pairs of shoes. This is useful for those who want to purchase items to keep for their personal collection or to resell for profit. With the ability to order multiple, users can increase their chances of securing the items they want.
3. Mek AIO
On Whop Marketplace, Mek AIO is one of the most well-known and successful AIO bots available.  Mek AIO is a new branch of the MEK robotics company. It quickly established itself as a dominant force in the sneaker bot world. The bot currently supports Shopify, Footsites, Yeezysupply, FML/JD, Adidas & SNKRS, and its site list is constantly growing.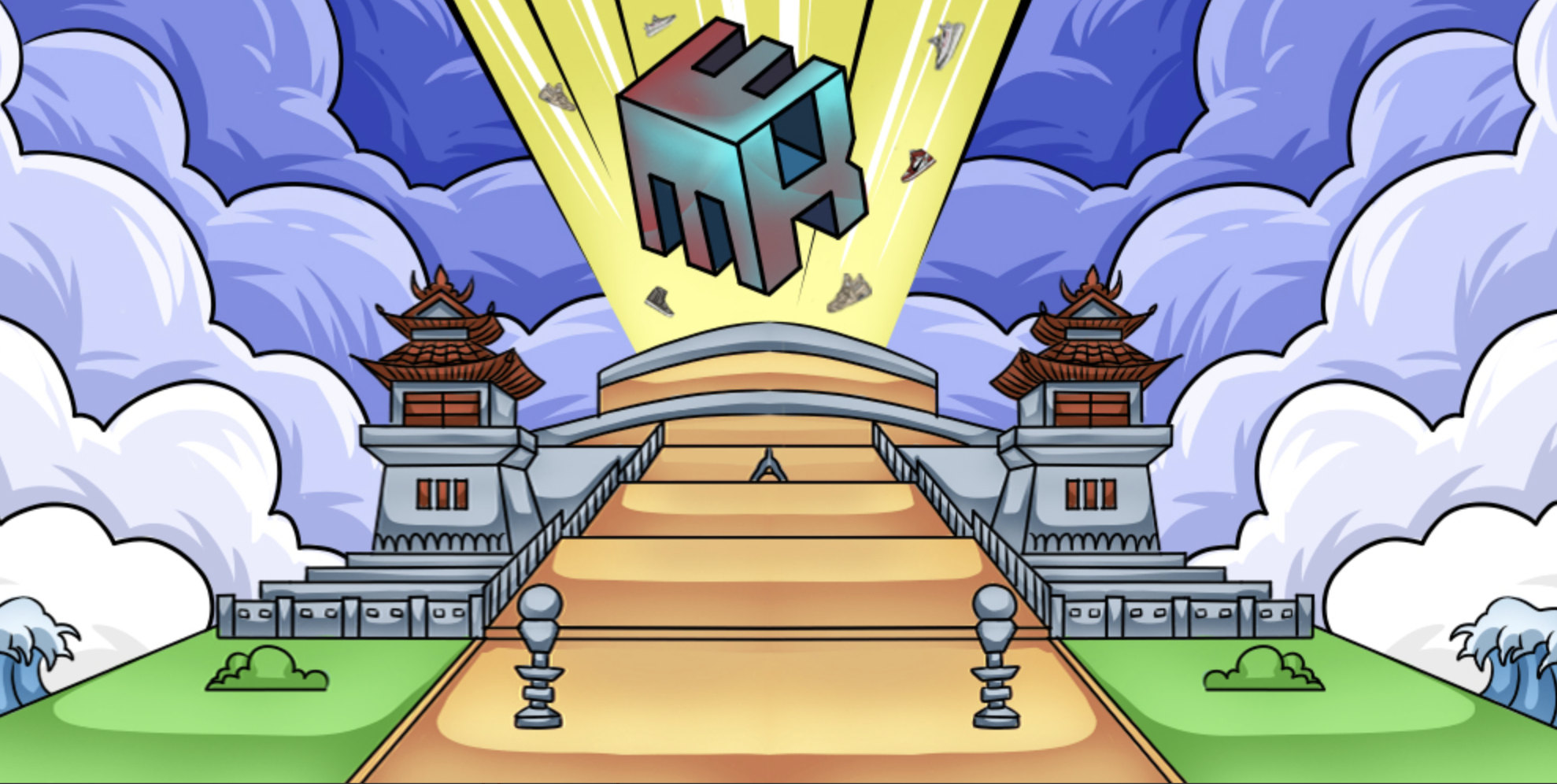 With a huge site list and a successful track record, Mek AIO is a top choice for sneaker enthusiasts.  The bot is compatible with Windows and Mac and can be used to purchase items on various websites and retailers. The retail cost of Mek AIO is $300 and the monthly cost is $45, but its success rate has made its resale price around $1900 at the time of writing this post.
4. Cybersole
Cybersole is a well-known name in the sneaker bot space, and for a good reason. Since 2016, the company has been at the forefront of innovation in the field, and its performance speaks for itself.
With user statistics that are unrivaled in the industry, Cybersole is a top choice for those looking to secure limited-edition sneakers and other retail items. Cybersole supports over 250 retailers and modules supporting retailers worldwide, ensuring global coverage.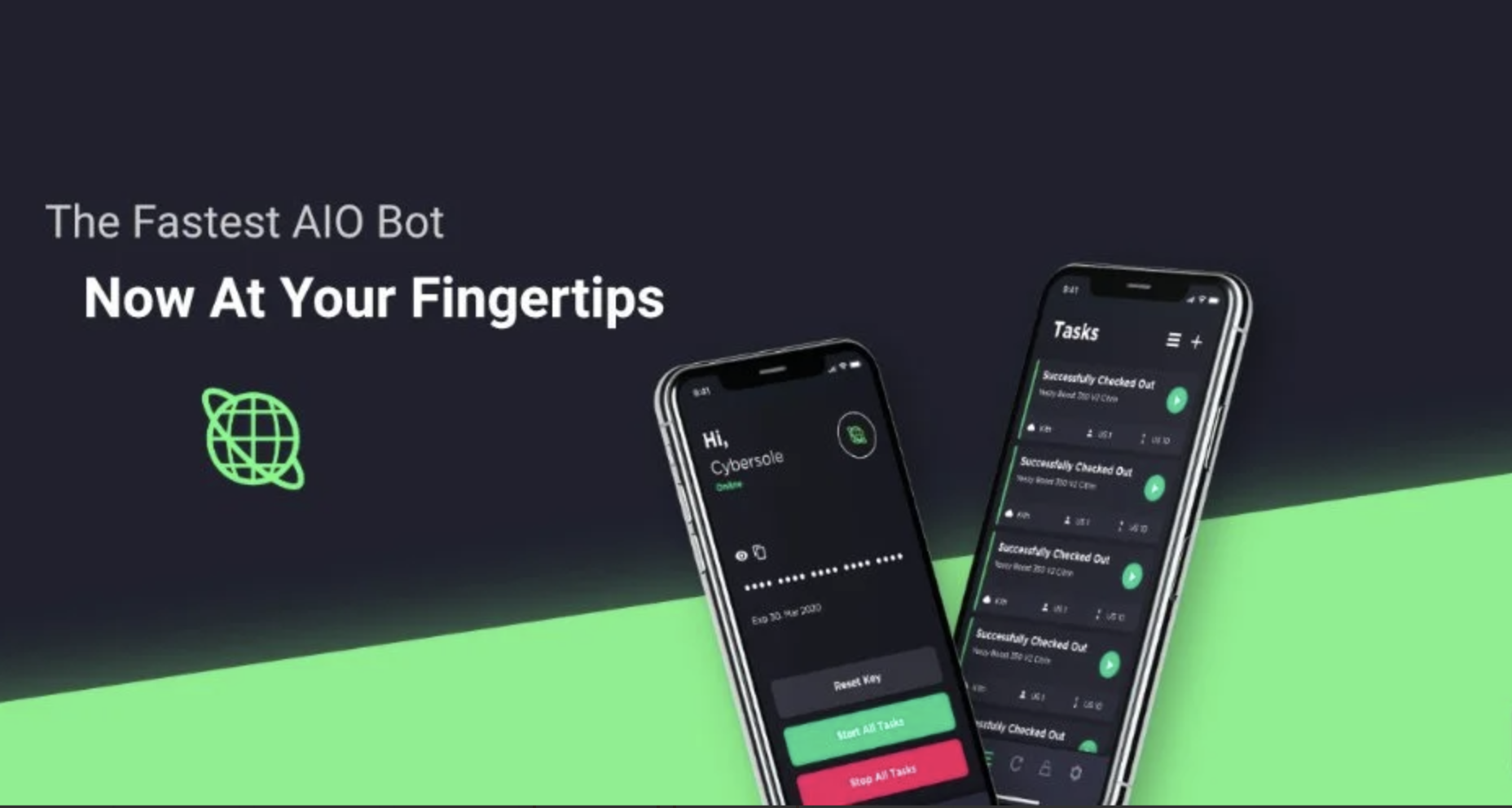 The bot's extensive features include advanced checkout, spend analytics, task group overviews, proxy usage, and smart, hands-free automation. The smart actions feature allows users to configure automated actions. This makes it possible to secure items without lifting a finger—the only limit is your creativity.
5. Kodai
Kodai, KodaiAIO, is one of the market's most sought-after bots. Its well-equipped dashboard lets users view upcoming releases, setup guides, analytics, and more. Kodai is always evolving, with new features being added to keep sneaker enthusiasts and collectors ahead of the curve.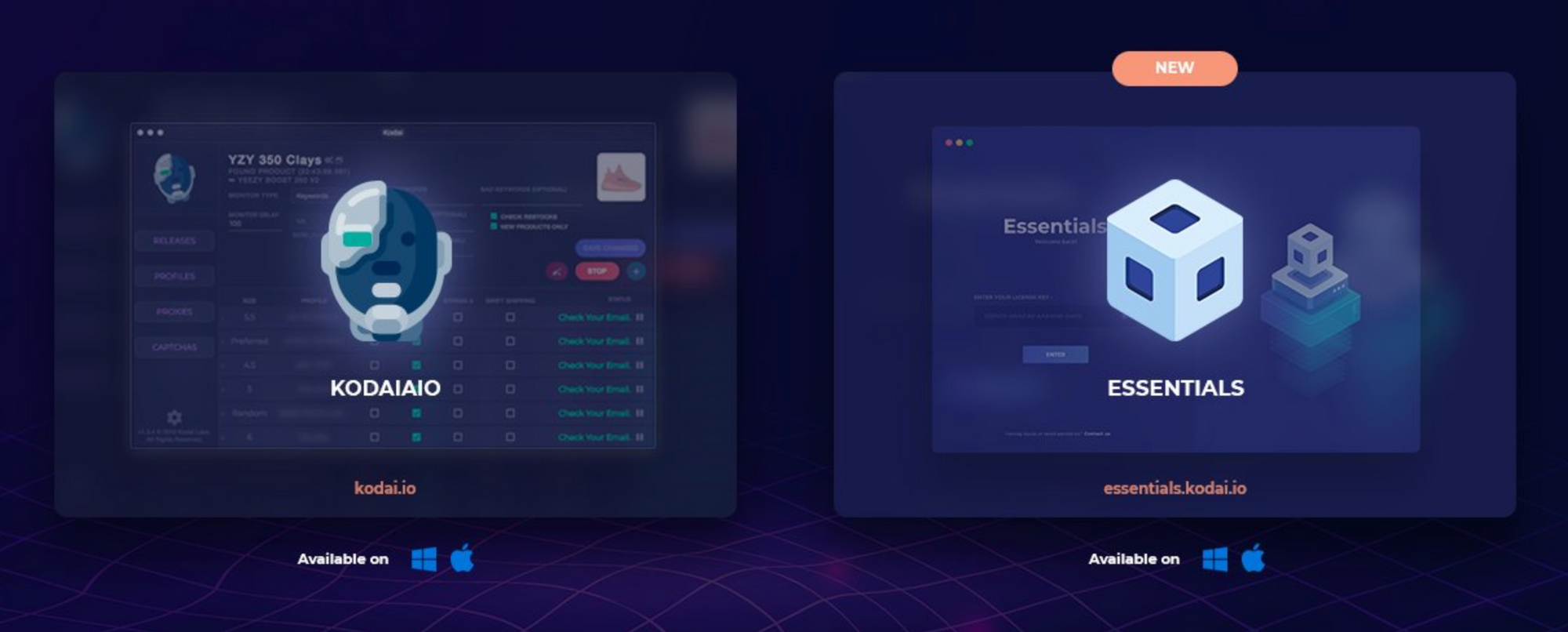 The Kodai dashboard is a one-stop shop for all your sneaker needs, as it gives users a bird's-eye view of upcoming releases and makes it easy to keep track of your purchases. The analytics feature provides valuable insights into your buying habits so that you can make informed decisions in the future. Additionally, the setup guides ensure that users can get up and running quickly and easily.
Cop the Drops
Sneaker bots and proxies are powerful tools to help sneakerheads cop the latest drops. It's important to remember that using a bot to purchase many sneakers with the intent to resell them at a markup is a no-go. That violates the terms of service of many retailers.
When it comes to choosing a sneaker bot and proxy, it's important to do your research, read reviews, and make sure the bot and proxy are compatible with the websites you plan to use them on. Compare the features and capabilities of the bot, the type of proxy you need, the cost of the bot and proxy, and any additional costs.
We highly recommend scoping out our marketplace if you're ready to take the plunge and invest in a sneaker bot and proxy. Whop Marketplace is a leading platform for sneaker bots and proxies, offering a wide selection of options to choose from. Plus, our customer support team is on hand to help you with any questions you may have along the way.
👉 Don't wait any longer—head to Whop Marketplace today and start your journey to copping the hottest drops! With the right tools and a bit of patience, you'll snag those limited-edition sneakers in no time.
Happy botting!