Sneaker reselling may have slowed down since its peak during lockdown, but you can still make a decent income if you understand the game and play it well. As the market is becoming more strategic, many are joining sneaker resale communities to help give them an edge.
One way to get an edge is to be aware of consumer behavior and trends. Every business knows that the fourth quarter - which covers the last three months of the year - presents the greatest increase in consumer spending.

With this time now upon us, it's a great time to either get started in the game or prepare for an uptick in business if you're a current reseller looking to scale.
To ramp up your reselling game, here are six key releases that you can look forward to for the remainder of 2023:
Six Key Shoe Releases for Q4 2023👟
J Balvin Air Jordan 3 Medellin Sunset
Release date: Saturday, September 23, 2023
Retail: $250
Projected Resale Range: $300-$400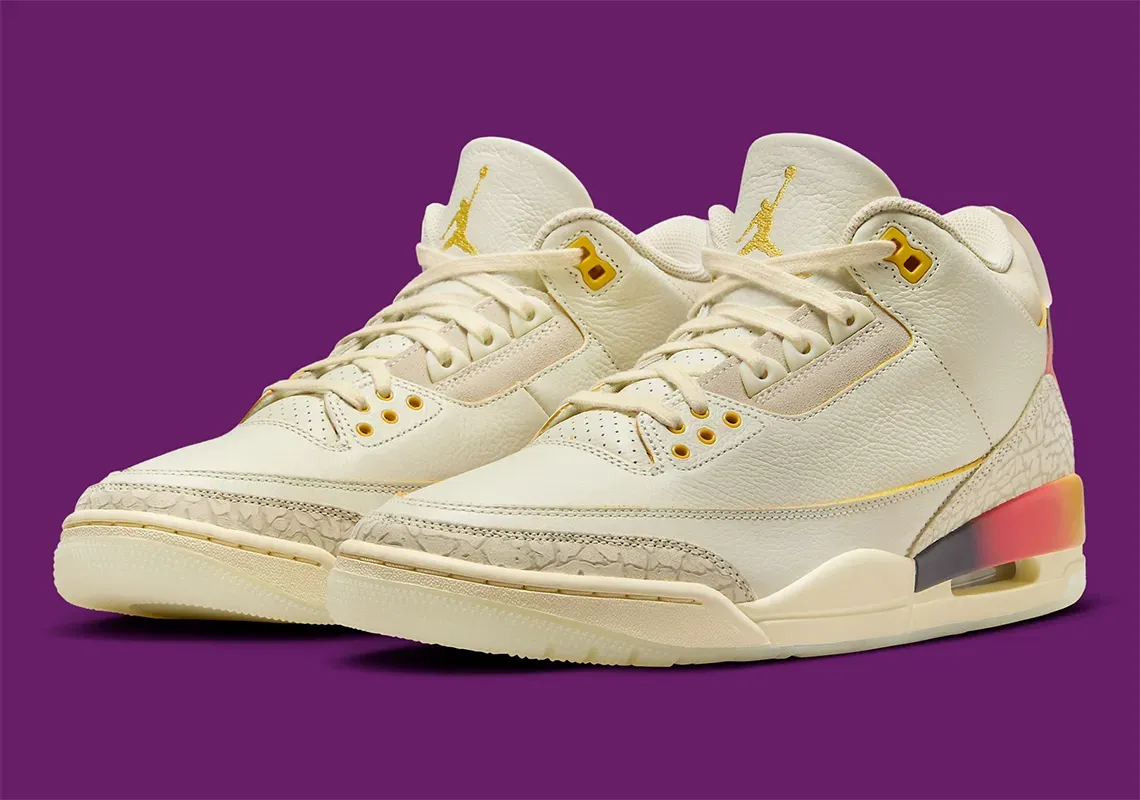 Nike's Jordan brand first collaborated with reggaeton superstar J Balvin in December 2020, and this collab release continues to hold a significant resale value.

Then, a subsequent release of the Jordan 2 silhouette proved to be a flop long term in the reselling world. However, due to the fact that the Jordan 2 is not a popular silhouette, together with the high retail price of $300, this was no suprise.

Now, named after Balvin's hometown, the "Medellin Sunset" iteration of the Jordan 3 is looking like a hot one. We expect this one to sell out quickly and have a resale premium.
Born x Raised Nike SB Dunk Low
Release date: Saturday, September 28, 2023
Retail: $160
Projected Resale Range: $400-500+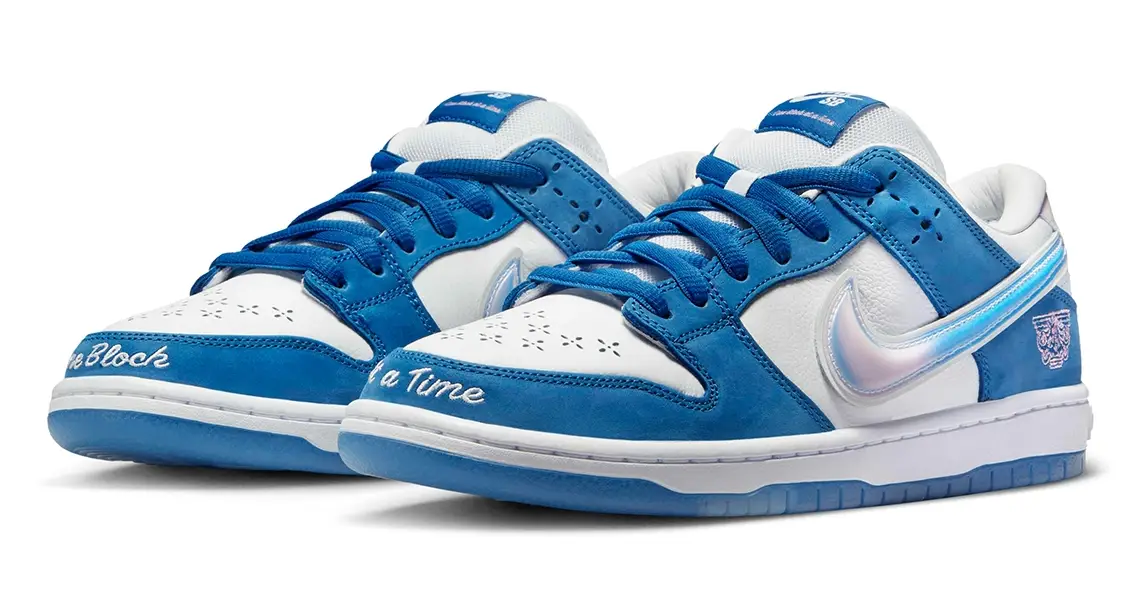 Born x Raised is a streetwear brand founded in 2013 by Venice Beach LA native Chris "Spanto" Printup. The brand is known for an extensive clothing offering, but has never previously dropped a sneaker, so the announcement of this Nike SB collab had fans hyped.

Originally slated to release in the summer of 2023, the release was postponed due to Spanto's tragic passing in a car accident. A final release date of Saturday, September 28th was recently confirmed.
Unique design elements like a holographic swoosh, an etched toebox and stitched lettering make this a visual standout. This, combined with low stock mostly local to LA and the brand's significance and late founder, makes BXR Dunk a coveted grail - and the resale price will reflect this.
Travis Scott x Air Jordan 1 Low Golf
Release date: October 13 2023
Retail: $170
Projected Resale Range: $250+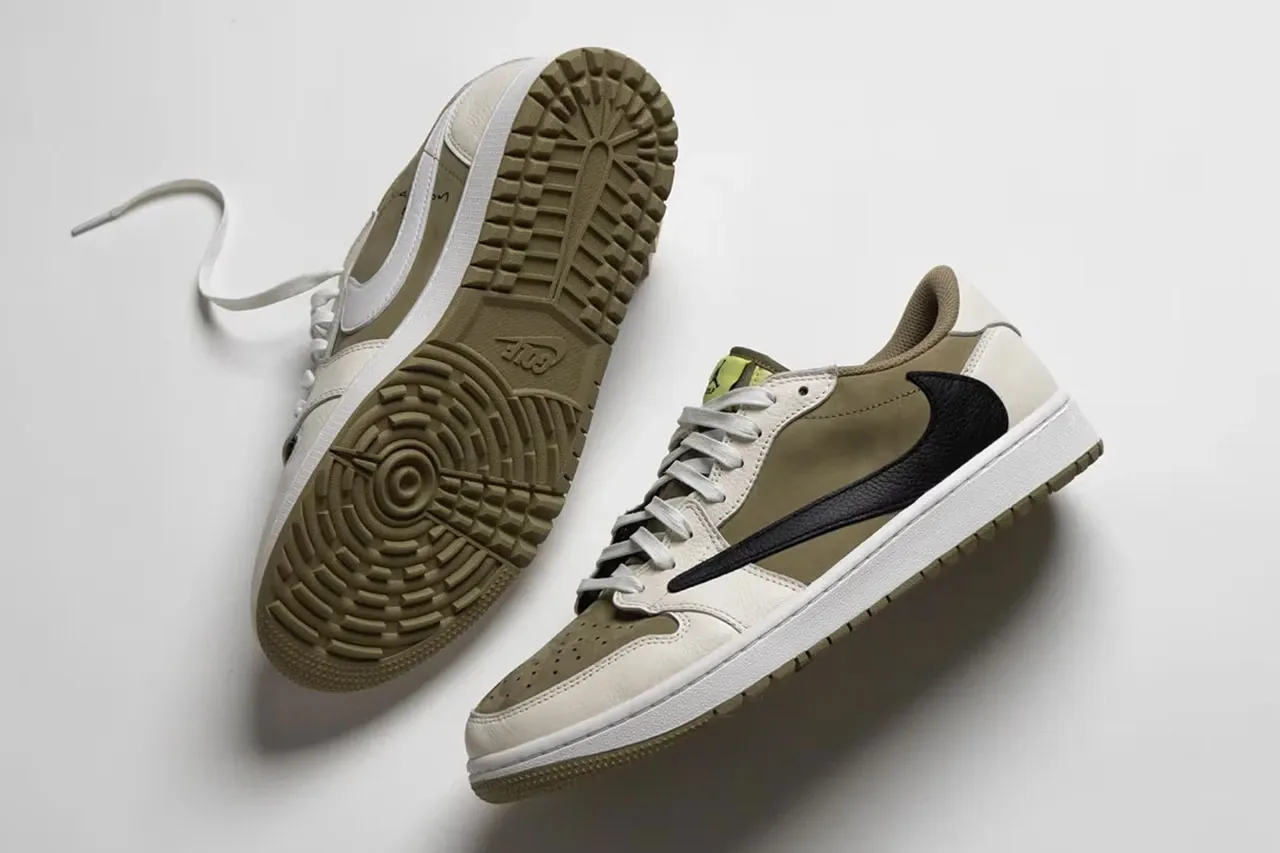 Travis Scott first collaborated with Nike in late 2017 with his subtle take on the Air Force 1, which was known for its swappable swoosh marks, and has risen greatly in value over the years. The average aftermarket price in 2023 is around $2,000.

Since then, "La Flame" has released several Nike silhouettes. One such look is the backwards swoosh, which was first seen on the Travis Scott x Air Jordan 1 High "Mocha" in May of 2019. This unique feature is one of the most recognizable and desirable traits of TS collabs. So, even though the backwards swoosh will be on a golf shoe for this collab, we still expect there to be an aftermarket premium for this model.
April Skateboards x Nike SB Dunk Low
Release date: Monday, November 13, 2023
Retail: $120
Projected Resale Range: $250+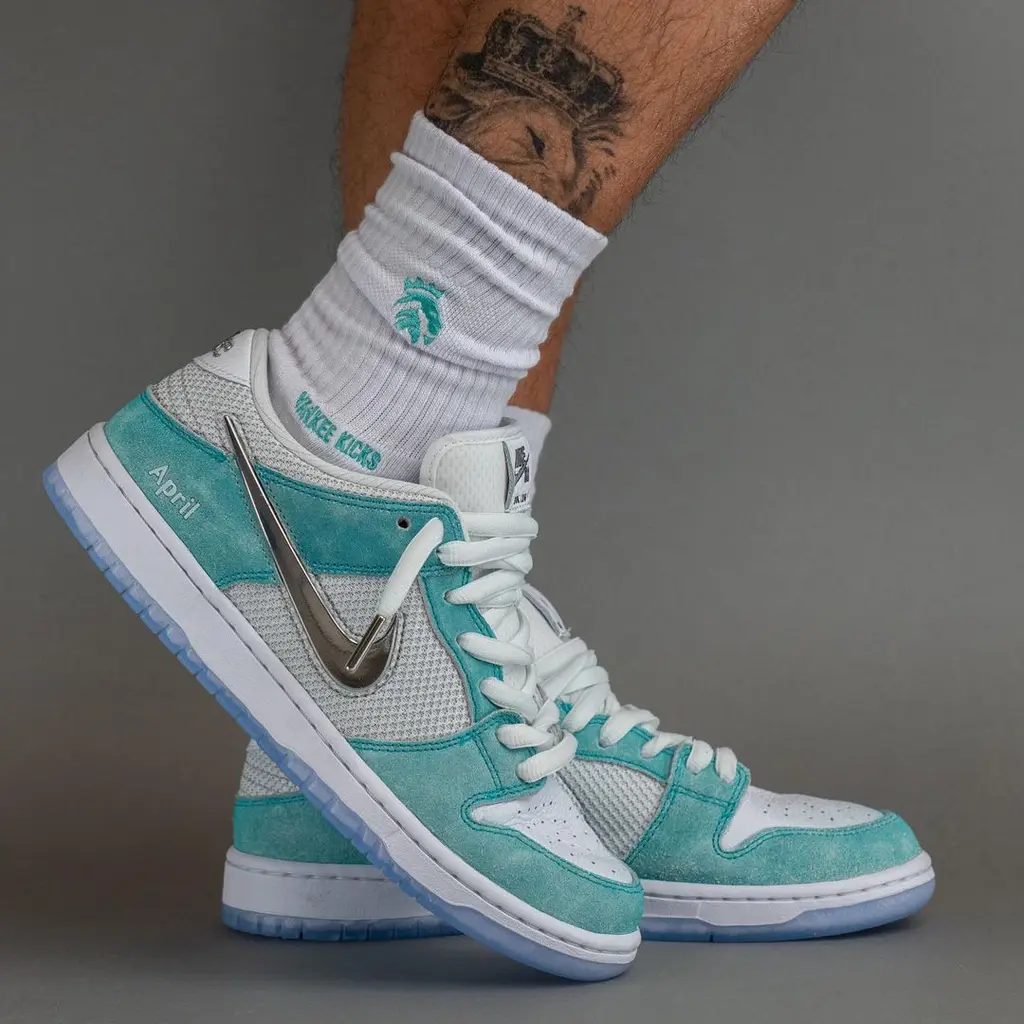 In April of 2018, Australian pro skater Shane O'Neill released skate gear and clothing brand 'April'. Since then, the brand has grown in popularity worldwide. April is best known for its decks, but its online collection of clothing includes some sold out items.
Like most other Nike SB Dunk Lows that collaborate with boutique brands (like the previously mentioned BXR collab), we are expecting the April SB to have good demand. An eye-catching colorway of white, turbo green and a metallic swoosh and a subtle heel stitching of the brand's name makes for a pleasing aesthetic.
Air Jordan 11 "DMP"
Release Date: December 9, 2023
Retail: $225
Expected Resale: $250+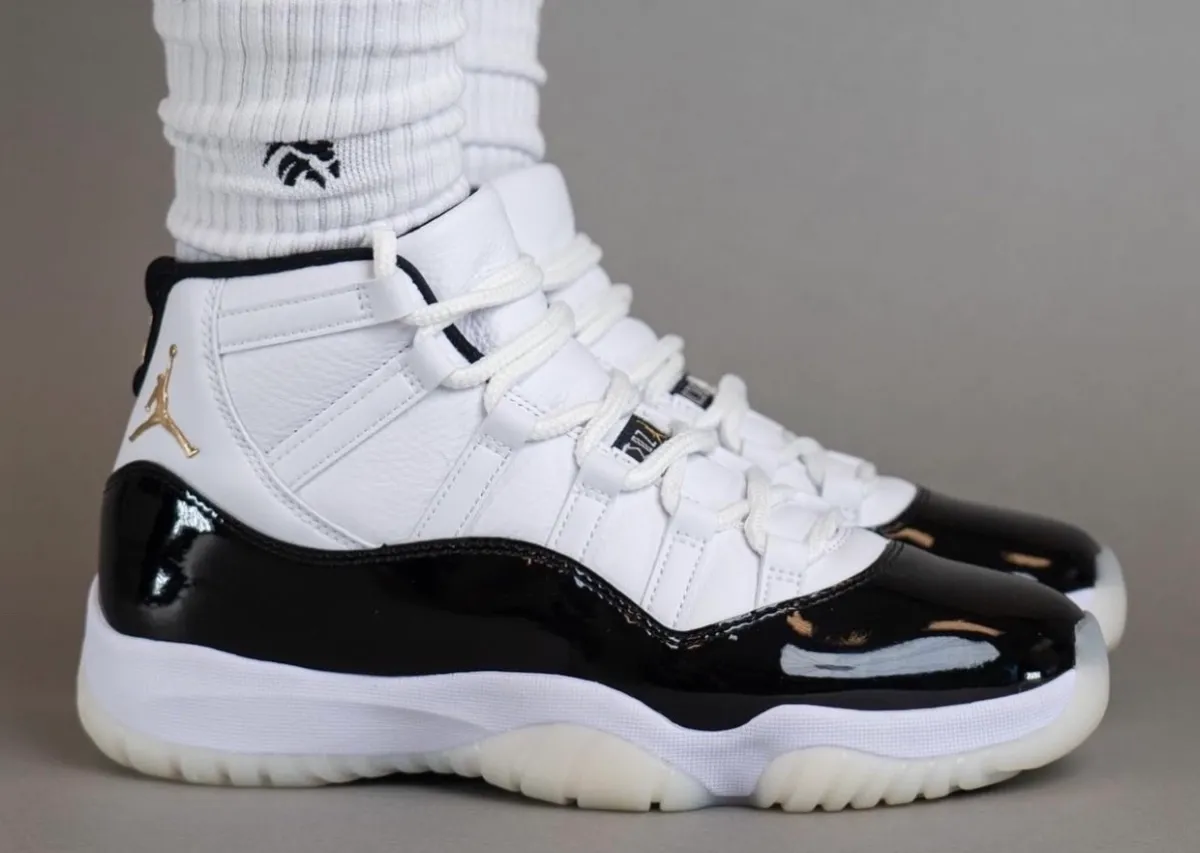 In 2006, Jordan released a 'Defining Moments Pack' of one of its most famous silhouettes, the Air Jordan 11. This model featured a golden touch on the iconic "Concord" colorway, minting it as a classic in the sneakerhead world.
Since then, recent years have seen December re-releases of classic Jordan 11 colorways. Now, we expect this DMP to be the best yet since 2019's version of the "Bred", which still holds solid value and demand on the aftermarket.
Aesthetically, the 2023 version of the DMP 11 pays a great deal of respect to the original design, as the newest version displays virtually no visual differences.
Cactus Plant Flea Market x Nike Air Flea 2 "Spruce"
Release date: TBA Holiday 2023
Retail: $220
Projected Resale Range: $300-$400+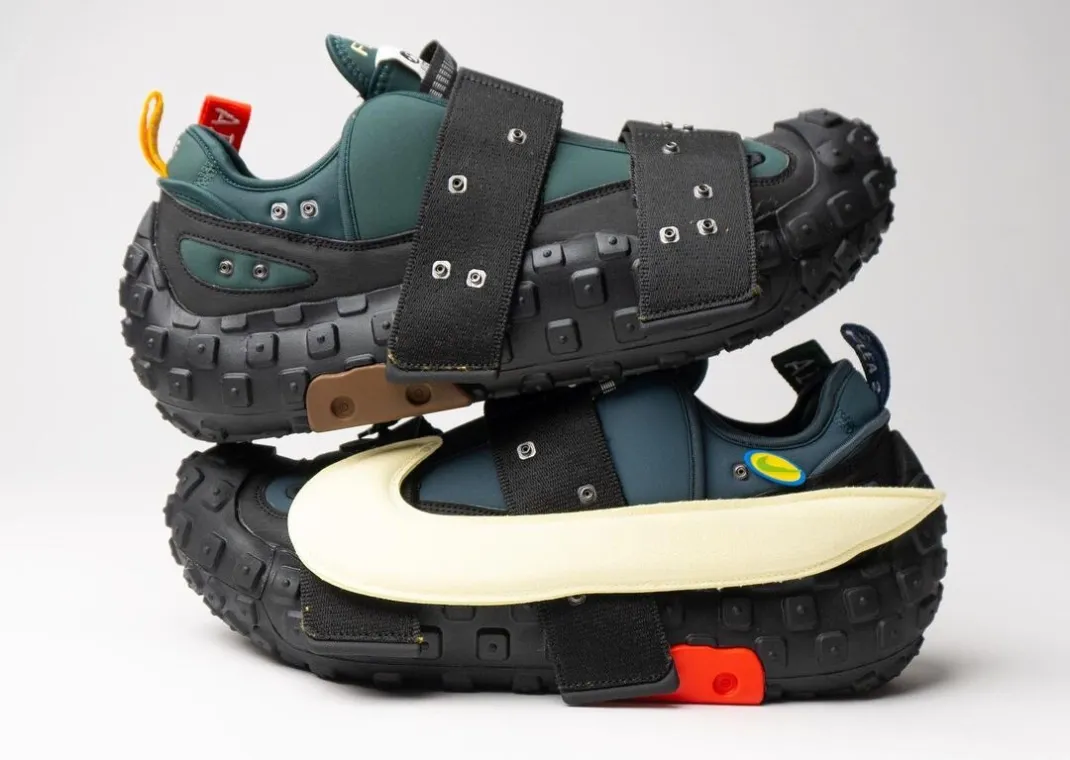 Attention generation is a key factor of hype and resale culture, and in terms of loud and sometimes controversial designs, no brand does it better than Cactus Plant Flea Market.

Founded in 2015 by Cynthia Lu and Pharrell, CPFM's shirts and sneakers have become instantly recognizable for their outside-of-the-box and colorful graphics and design elements.

The CPFM Nike Air Flea 2 is causing a stir in the sneaker world, and although it's not quite as shocking as the "Overgrown Moss" Flea 1 which featured a faux moss exterior, the Air Flea 2 is cartoonish and carries a lot of strong opinions that are partially negative. Like many of the other CPFM Nike models, the stock is quite limited and there will almost certainly be resale value.
Frequently Asked Questions (FAQ) About Sneaker Reselling ❓
What is sneaker reselling?
Sneaker reselling is the practice of buying limited-edition or sought-after sneakers at retail prices and then selling them in the secondary market at higher prices to make a profit.
Is sneaker reselling legal?
Yes, sneaker reselling is legal. Still, it's important to operate within the boundaries of the law. This includes adhering to copyright and trademark regulations and avoiding counterfeit products.
How do I start sneaker reselling?
To start sneaker reselling, you'll need to:
Stay informed about sneaker releases and trends.
Research market prices and demand.
Find reliable sources for purchasing sneakers.
Build a strong online presence for marketing and sales.
Understand pricing strategies and negotiation skills.
Where can I buy sneakers for resale?
You can source sneakers for resale from various places, including:
Official brand websites and retailers during release events.
Sneaker boutiques and local stores.
Online marketplaces like StockX, GOAT, and eBay.
Sneaker conventions and trade shows.
Social media groups and forums.
What types of sneakers are best for resale?
Sneakers with limited releases, celebrity collaborations, or unique designs tend to have higher resale value.
How do I determine the resale value of sneakers?
Research recent sales of the same sneakers on platforms like StockX and GOAT to gauge their market value. Consider factors like condition, size, and rarity when pricing your sneakers.
Are there sneaker reselling communities or forums to join?
Yes, there are many online communities and forums where you can connect with other sneaker resellers, share tips, and stay updated on sneaker releases. Check out the sneaker resale communities on Whop.
Can anyone become a successful sneaker reseller?
Success in sneaker reselling means being dedicated, knowledgeable, and committed to staying updated on the market. Anyone can start, but success depends on your ability to adapt and learn from your experiences (which is why being part of a community gives you a huge advantage).
What's the future of sneaker reselling?
The sneaker resale market continues to evolve with trends, technology, and consumer behavior. Staying informed about these changes is key to long-term success in the industry.
Wrapping up
In the highly competitive sneaker reselling world, it's all about having an upper hand, and this comes in the form of both knowledge and connections. It's never too late to join a community that can give you a helping hand in this game.
👉 For those who aren't already part of a community, you can explore our various sneaker and general reselling groups in our marketplace here. Best of luck on your sneaker reselling journey!
🏆 Read next: Top 10 Best Reselling Discord Servers [2023]