If you're just starting out in your sports betting journey, you're probably familiar with moneyline bets or point spreads. Perhaps you like to venture outside the box and go for some over/under betting when there's no clear favorite.
One category of sports betting that's often overlooked but can provide some great value is prop bets. They're easy to find across different sportsbooks - whether you're looking for football prop bets, basketball prop bets, or any other kind - and can be extremely rewarding and fun to cheer for.
Keep reading our complete prop bets guide to learn more about what they are, why you should care about them, and tips and tricks to help you become a master at prop betting!
What Are Prop Bets?
Prop bets, also known as proposition bets, are a unique bet type that's been around for ages. In fact, you've probably placed more props in your life than you might think! A bet with your friend on who can do the most pull-ups would technically count as a prop bet!
There are plenty of different prop bet categories, with the most popular ones being:
Team Prop Bets - These proposition bets usually revolve around one or both teams and can last for one quarter, the first half, or even the entire match. For instance, a popular team prop bet is "Which team will score the first point?".

Player Prop Bets - Player props are typically based on individual player statistics and can be way more thorough than team props. There are also long-term player proposition bets, including who will win the MVP award, who will have the most assists, etc.

Other Prop Bets - This category includes all kinds of proposition bets you can imagine, from "Which team will win the coin toss?" to "How many songs will be played during the Super Bowl Halftime Show?" and many more.
Essentially, props are specific propositions that a sportsbook offers, which may or may not affect the result of a particular game. At their core, proposition bets look to answer a specific question, such as "Will both teams score a goal?" or "How many passing yards will Patrick Mahomes have?".
For some proposition bets, you just bet on the "Yes" or "No", which usually comes with even odds (around -110), whereas others have betting lines similar to over/under bets (e.g. Nikola Jokic Over/Under 12.5 Rebounds).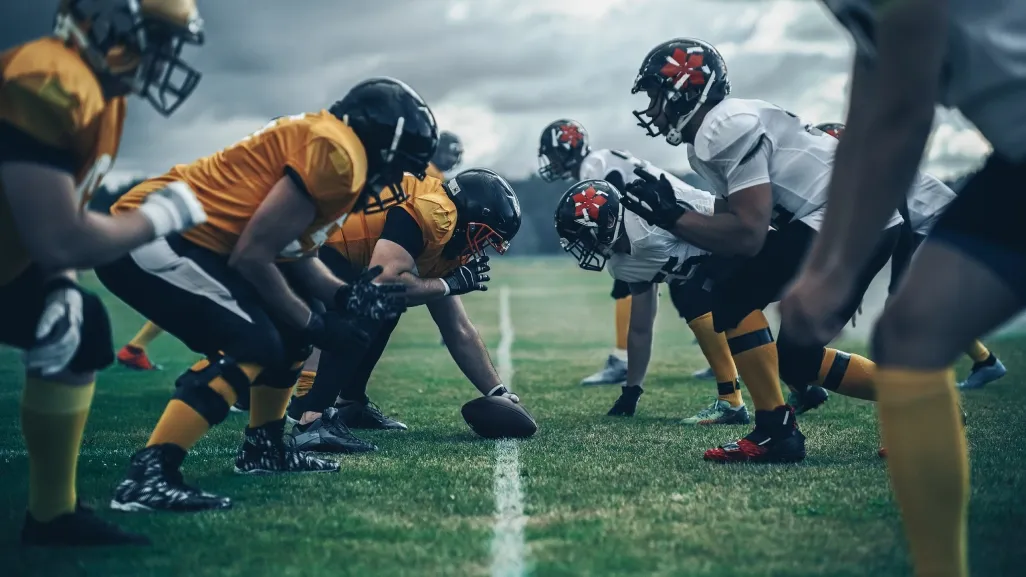 Why You Should Pay Attention to Prop Bets
You may be wondering why you should even bother with prop bets in the first place. If you're happy with your sports betting game or just want to focus on standard game line bets, then, by all means, place whatever bets make you feel comfortable.
Still, there are a couple of reasons why you should be paying attention to proposition bets, as they can be very profitable.
Easy to Find an Advantage
For starters, it is easier to find an edge with pros, as they're not as closely monitored as other mainstream bets like the moneyline or point spread. After all, proposition bets are way less popular, making them less profitable for sportsbooks to put a lot of effort and resources into.
Additionally, you can find so many proposition bets that it's nearly impossible for sportsbooks to cover them all and ensure the betting lines and odds are correct. That's why you'll often find great value bets at specific propositions, which you can utilize to make huge profits.
Less Variables Involved
One great thing about proposition bets is they come with way fewer variables than other bet types. Remember that a moneyline or handicap bet revolves around both teams for the entire game and takes tons of factors into account, such as combined offensive and defensive efforts and player usage.
Comparatively, picking a particular player to score over a specific number of points mainly relies on their performance in the match. If they perform up to standard, they'll likely go over their betting line.
Prop Bets In Different Sports
Regardless of your preferred sport to bet on, you'll find some prop bets to utilize depending on which sportsbook you use. Below, you can find the most common proposition bets in a plethora of different sports:
NFL Prop Bets
Football is synonymous with prop bets, as the Super Bowl sees tons of different proposition bets with lots of action on them by bettors worldwide. Plus, NFL games are full of statistics you can study to place the best props.
When it comes to NFL prop bets, you're probably looking at passing yards or receiving yards for specific players, as well as touchdowns, or the first team to reach X points, among others. Whatever you choose to wager on, consider the stakes of the game, the form of both teams, and their play style.
MLB Prop Bets
Similarly to football proposition bets, baseball props are also prevalent among novice and veteran sports bettors. For the former, it can be a fun and exciting addition to their card that may make a small profit, while the latter will heavily research all MLB stats to find the best value props.
MLB prop bets include team props, such as if there will be a run in the first inning or the combined total home runs in the game, as well as several player props like total strikeouts and if a player will hit a home run.
One thing to keep in mind regarding MLB props is the pitcher/batter matchup for the first few innings of the game, as it can give you an advantage.
NBA Prop Bets
When it comes to basketball prop bets, your options are limitless. There are tons of skill-based team props, such as total points, rebounds, or assists for each team, as well as fun props that will require a bit more luck, such as the first team to score.
You can also wager on specific player props, which has a lot of research and numbers behind it but can be the most rewarding. Always consider aspects such as potential injuries and game time decisions, how missing teammates or opponents affect them, as well as the player's current form.
NHL Prop Bets
Hockey prop bets don't usually go as deep as other sports, but they can still be very profitable if you find the right picks. You can find standard team prop bets, such as whether a team will score within the first 10 minutes, will both teams score a goal, or will the game go to overtime.
But where the NHL shines is in its player props. The most common ones are whether a specific player will score a goal, assist, or point. Additionally, you can place proposition bets for player shots on goal, blocked shots, and goalkeeper saves.
Finally, there are several long-term NHL prop bets, including who will win the Hart Memorial Trophy or the Rocket Richard Trophy.
Tips & Strategies for Prop Bets
Prop betting can be tricky to master and requires plenty of patience and good bankroll management. You may lose your first few prop bets, but if you study correctly, you'll eventually become a successful props bettor. Here are a few tips and tricks to help you on your prop betting journey:
Research is key - Most props are skill-based and require tons of research and access to player and team statistics. Look for websites and tools you can utilize to find these stats, study them thoroughly, and don't forget to pay attention to any potential trends regarding form at home or on the road.
Consider all factors affecting your props - Following up on the previous point, many aspects can usually affect your prop bets, such as team and player forms, potential injuries, weather, etc. Always consider them so you can place the best bets possible.
Focus on teams and players you know - Nobody is a jack-of-all-trades, and you shouldn't try to be one, as it can destroy your bankroll. Instead, place focus on one or a few specific teams or players, study their gameplay, and notice any trends they may have to find profitable proposition bets.
Find the best odds - Finding the correct pick is just one piece of the puzzle. You also need to look through several sportsbooks to find the best possible odds for your prop bet. You may even find a lower betting line, which will make your bet an even better value.
---
Summary
Prop bets can be a very fun and exciting approach to sports betting, as they're simple to understand, and you can easily find props with excellent value. But remember that it takes a lot of time and effort to research all the factors and parameters that go into a successful team or player prop bet.
👉 That's where sports betting communities come in, where you can discuss different proposition bets with all kinds of experienced bettors who are there to help you with your research. Plus, you'll find the best sports picks in the market, making your betting game even more profitable!
🏆 Read next: Whop's Best Sports Betting Discord Servers