The world of digital products is booming, and more people are turning to the internet daily to find ways to make money. Whether you're a software developer, entrepreneur, or product owner, selling digital products online can be a gratifying way to make money. But with so many digital products out there, how do you know which will succeed?
The secret to selling digital products online is understanding the key elements that make your product successful. You need to know how to effectively market your product, as well as how to craft an attractive and compelling sales pitch and use the right tools to maximize your profits.
In this article, we'll explore the secrets to selling digital products online, from understanding the market to building an effective sales funnel and tracking your success. Let's dive in!
What Digital Products Can I Sell Online?
The better question is: What can't you sell? You'll find numerous digital products for sale across the internet, and the market is gaining momentum daily. Among the many digital products you can sell via online marketplaces include the following:
Digital art
Photography
Printables
Website themes
Music
Newsletters
Online courses
E-books
Why Should I Sell My Digital Products Online?
Selling digital products online can significantly diversify your income and help you make a living doing what you love.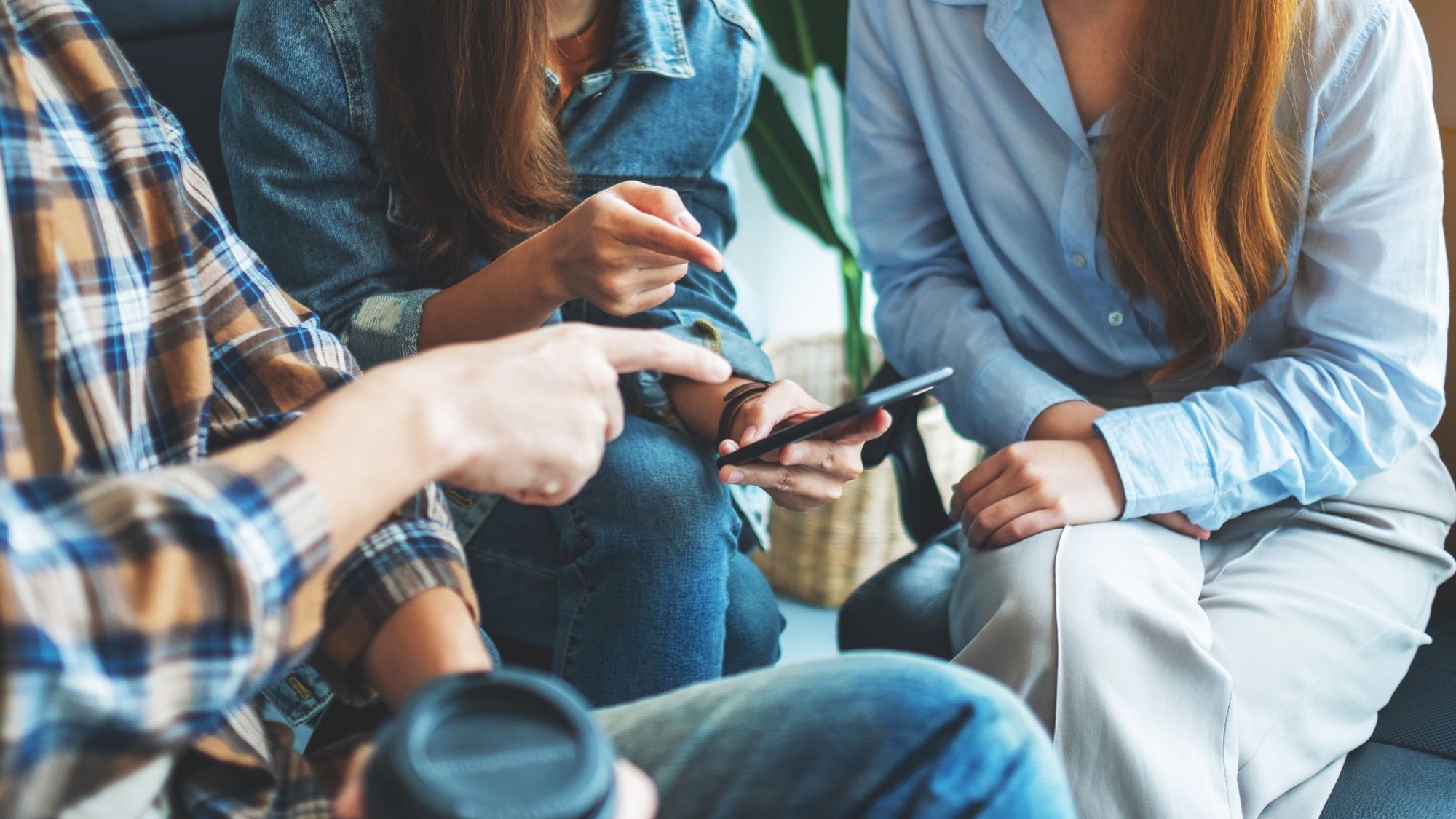 Selling online also has the following benefits:
Reaching a Wide Audience: With digital products, you can reach people worldwide, regardless of their location. This flexibility allows you to tap into an entirely new customer base.
Low Cost and No Inventory: One of the most appealing aspects of selling digital products is that they are low-cost and require no inventory. All you have to do is create the product and upload it to your online store.
Easy to Create and Sell: Digital products are also straightforward to create and sell. All you need is a good idea and the ability to create the product. Once the product is ready, you can easily upload it to your website and start selling.
Create Passive Income: Once your product hits the market, you can set it up to be sold on autopilot, meaning that you can make money even when you're not actively working on your business.
Leverage Your Expertise: If you have a specialized skill or knowledge, you can use it to create a digital product that can help people learn and benefit from your experience.
Now, let's break down the secrets of how to sell digital products online.
Knowing the Market and Your Target Audience
The first step in selling digital products online is understanding the market and your target audience. Identify the types of digital products in demand and which consumers are seeking these products. Doing this will help you determine the best way to promote your product.
Identifying the current market and knowing your audience helps you understand the customer journey on a deeper level. With this knowledge, you can create a sales funnel tailored to your target customer.
Having a Quality Product
Some product developers focus too much on promotion and not enough on the product. While you may successfully market your product and get engagement, this won't matter if you haven't put time and effort into creating a quality product.
Your digital product should stand out from the crowd and provide a unique solution that others cannot. Additionally, your product must be well-designed, accessible, and helpful. If your product requires additional help to reach higher quality, consider outsourcing your work to a freelancer or professional team.
Choosing the Right Price Point
Unless your digital product is something that's never been seen, a high price point will turn consumers away from your store. Though having customer and store reviews can help new customers feel comfortable spending more on your product, the bottom line is that, when you're starting out, consumers won't know or trust your brand enough to shell out the extra cash.
Price your product fairly while remaining competitive. By pricing your product without consulting similar listings and the unique features, other sellers offer, you won't be able to determine a price point that your audience will feel comfortable paying, causing you to lose potential customers.
Building an Online Community
Building an online community is a great way to promote your digital products. Create a group on social media or sell subscriptions to your Discord server to connect with your customers personally. You can use this platform to answer questions, provide customer support, and offer discounts and special offers.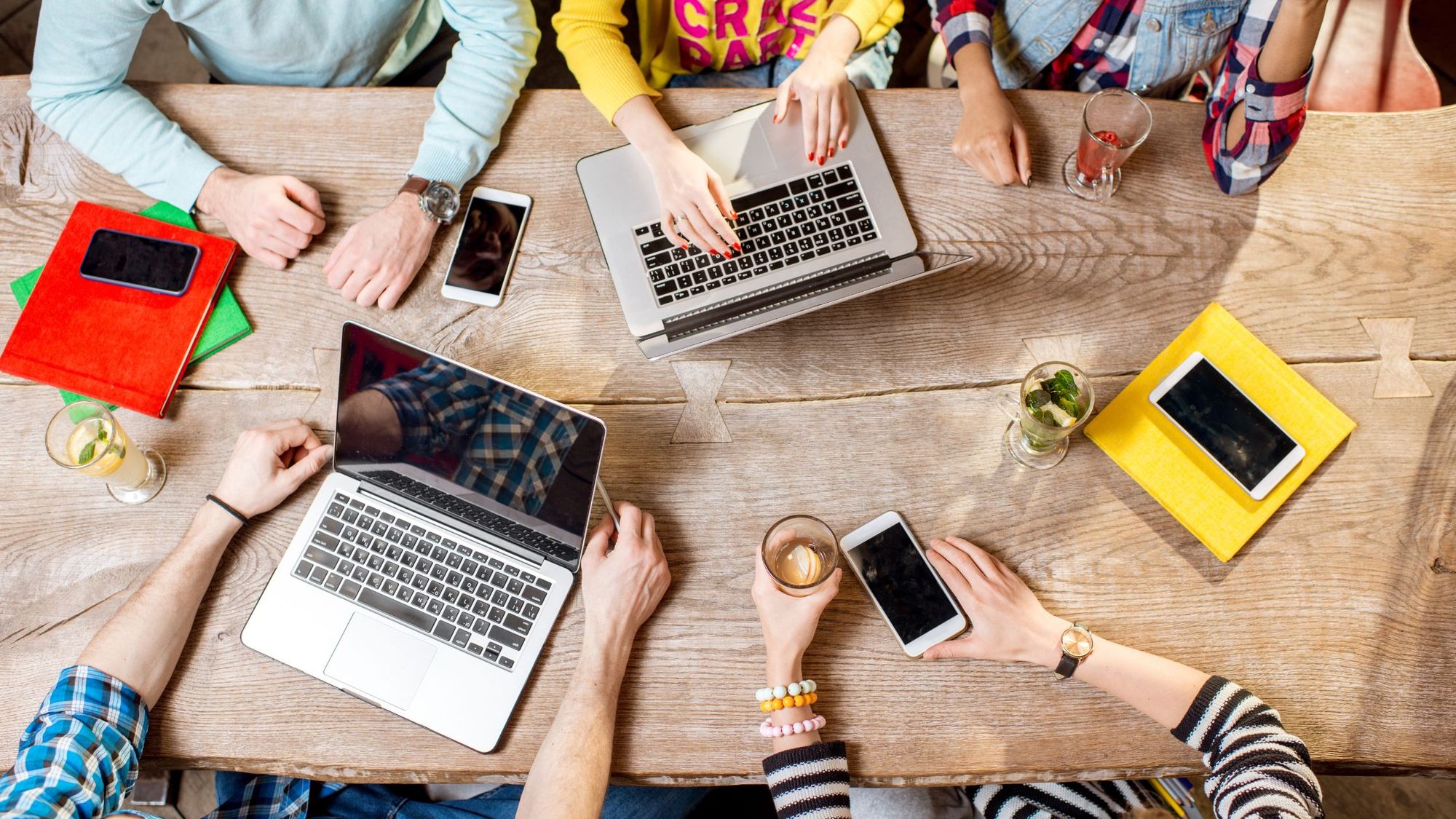 Crafting an Attractive and Compelling Sales Pitch
Too many developers underestimate the value of a compelling sales pitch for drawing an audience to their product. You must create a sales page to engage your target customer and convince them to buy your product.
Your sales page should include a product description, customer testimonials, and a call to action. These features help encourage customers to purchase. It should also feature visuals demonstrating your product's value, such as images and videos. This is especially necessary if you are a lesser-reviewed seller.
Offering Benefits
Benefits like discounts and coupons effectively attract potential customers and encourage them to buy your product. Offering benefits can be a great way to increase sales, attract new customers, and incentivize customers to purchase. Additionally, this step can help you build loyalty and encourage repeat customers.
Offering a coupon or discount code to existing customers can be a great way to show appreciation and encourage them to continue to purchase your products. Benefits will help create a sense of urgency, as customers may be more likely to take advantage of a deal if it is only available for a limited time. Finally, by offering discounts and coupons, businesses can gain valuable insight into customer preferences and buying habits. This data can be used to target customers more effectively and create more tailored offers.
Tracking Your Success
Your journey isn't over when you make a sale–following through is essential to maximizing your profits and connecting to your audience. Tracking your success includes monitoring the performance of your campaigns, the number of sales you make, and the customer feedback you receive.
You can gather crucial information to refine your sales and marketing process and optimize future campaigns for better results by tracking your success.
Preparing to Scale Ahead of Time
As digital products become increasingly popular, the demand for them is increasing, which means that, as a store selling these products, you need to be prepared to scale up quickly. By planning ahead and preparing for scaling, you can ensure that your store can meet your customers' needs and remain successful.
Preparing to scale your business should include the following:
Have a comprehensive plan with a detailed outline of the products you will offer, your pricing structure, your marketing strategies, and your customer service policies.
Create a timeline for scaling your business to anticipate customer demand.
Know the cost of hardware, software, and additional resources for your digital products.
Where to Sell Online and Choosing the Right Marketplace
Finding the right online marketplace for your store is the key to success when selling digital products online. Each marketplace offers different features, so it's essential to research your options and choose the one that best fits your needs. To help you make the right decision, here are some tips for choosing the right online marketplace for your digital products.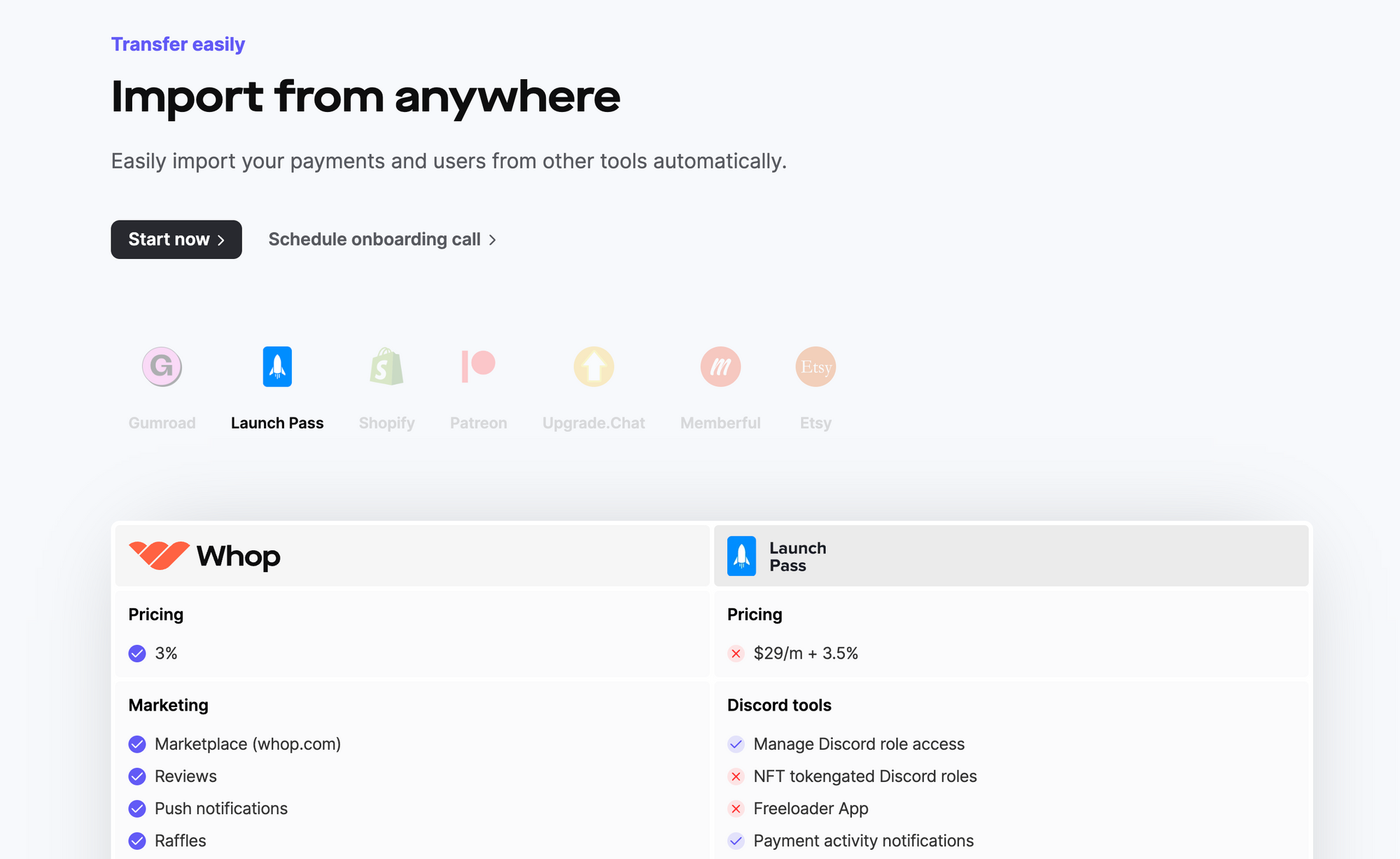 Look at the Fees: One of the most crucial factors to consider when choosing an online marketplace is the fee structure. Different marketplaces may have different fee structures, which can add up quickly if you're not careful. Options like Whop Marketplace are ideal for anyone seeking the lowest seller fees and a platform to market to 700k+ consumers.
Check Out the Platform's Features: Another critical factor to consider when selecting an online marketplace is the platform's features. Some online marketplaces may offer different features, such as accepting payments, setting up a store, managing inventory, creating product pages, and more.
Consider the Payment Options: When selling digital products online, you must ensure your customers can pay you quickly and securely. Different marketplaces may offer different payment options, so be sure to research the payment options available on each platform before making a decision.
Look at the Seller Support Features: When you're selling digital products, you'll likely have questions and need help from time to time. Ensure that the marketplace you select offers different levels of seller support.
Read Reviews: Reviews can be a great way to understand how other sellers feel about a particular marketplace. Before you choose an online marketplace, read reviews from other sellers to get an idea of their experiences with the platform.
Selling Your Digital Products on Whop Marketplace
Selling your digital products online is simple when you know the secrets of the most successful sellers. Choosing the right marketplace is one of the most crucial factors in selling your products online. Options like the Whop Marketplace are the perfect place for sellers to maximize their profits and reach their target audiences.
Whop Marketplace is simple, easy to use, and backed by a team of supportive experts to ensure that your business ventures are smooth sailing. Getting started with Whop Marketplace is the obvious solution to selling your products online and connecting with a community of like-minded individuals.
Check out Whop Marketplace today and start creating your digital presence.