How To Properly Add Roles In Your Discord Server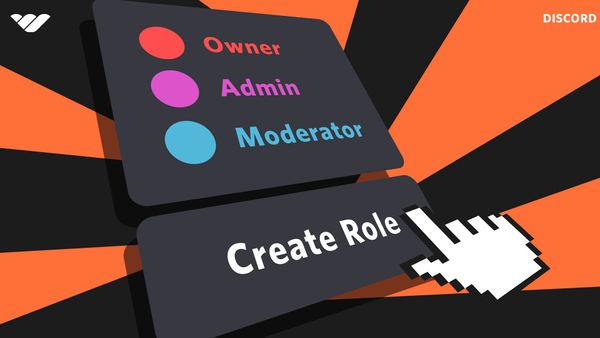 Introduction:
As the owner or administrator of a Discord server, you have a lot of responsibility. Not only do you have to manage the server and keep it running smoothly, but you also have to ensure that all of the members of your community feel welcome and included.‌
One of the ways you can do this is by properly utilizing roles. Roles are a great way to give members of your server different levels of access and responsibility. For example, you might want to give certain members the ability to moderate the chat or manage other members.‌
In this article, we'll show you how to properly add roles to your Discord server so that you can take advantage of all that they have to offer!
What are Discord Roles?
Discord roles are a great way to give your users different permissions on your server. For example, you can give one role 'Chat' access to your server's chat and another role 'Voice' access to your server's voice chat. This way, you can easily control who can do what on your server.‌
Roles also give you the ability to give your users different colors in chat. For example, you can give your 'member' role a green color and your 'moderator' role a red color. This way, users will know at a glance who is a member and who is a moderator.‌
‌If you are looking for a way to give your users different permissions on your server, then roles are the way to go!
How to Create Roles?
If you're interested in adding more roles to your server, these simple steps will demonstrate how to add roles in Discord.
Step 1 : Go to Roles Page
Click on your server name to open the drop-down menu, then click on Server Settings. Once the settings page opens, click on the Roles tab. For this example, we have created a test server. Then it shows you all the roles you created with also a list to show how many users have that role.‌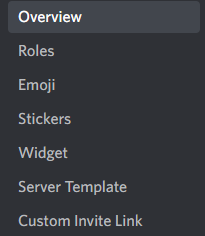 ‌‌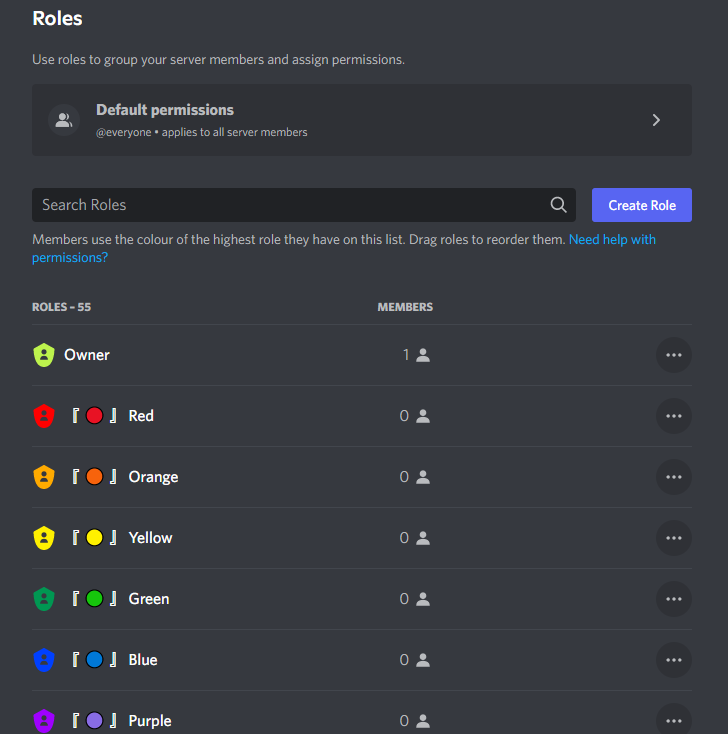 ‌
You can create a new role by clicking the button "Create Role".
Step 2 : Customizing the Role‌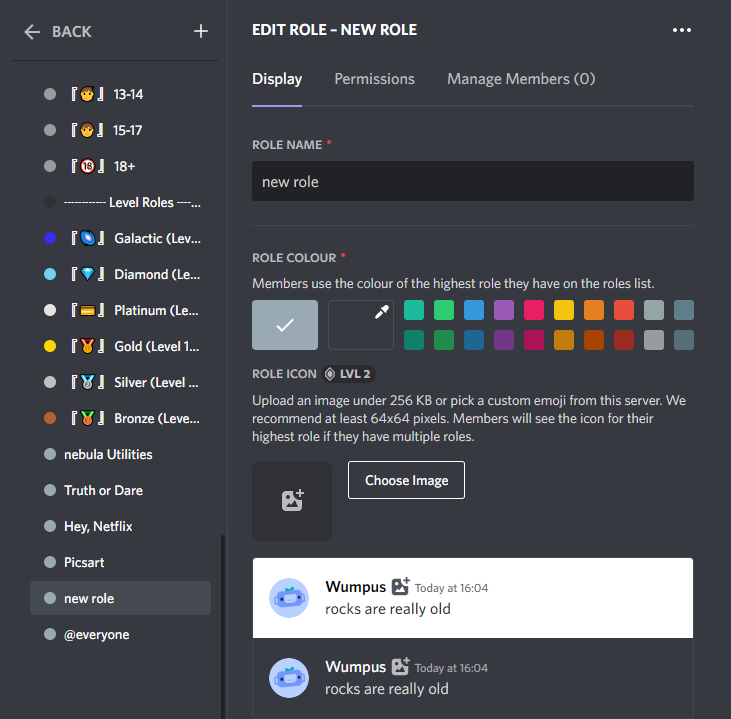 ‌
After clicking on the button, you will be redirected here. From here you will find three tabs : Display , Permissions and Manage members.
Display: Display tab allows to customize how your role looks and the name and the color with the separate visibility from users. You can also add role icons, which is a pretty great stuff in itself but your server will need a Level 2 Boost.
Permission: Permission tab allows you to set permission for a certain role. These include seeing the channel, sending messages , sending media, and manage the server. You have to be careful with that as Administrator Access to any role can grant your users control of the server.‌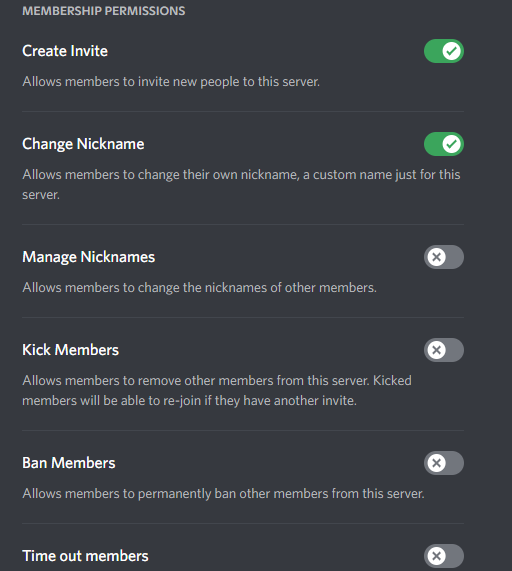 ‌
Currently, these are the permission available during the customization of a role.
Create Invite; Change Nickname; View Channels; Send Messages; Embed Links; Attach Files; Read Message History; Mention @everyone,@here, and All Roles; Use External Emojis; Add Reactions; Use Slash Commands; Connect; Speak; Video; Use Voice Activity‌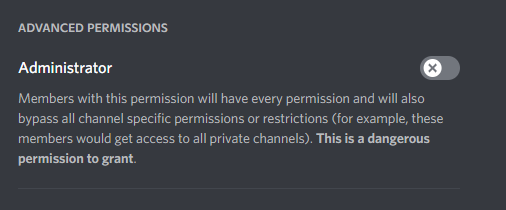 ‌
Manage Members: From this tab you can assign users role. You can select specific users from this menu.‌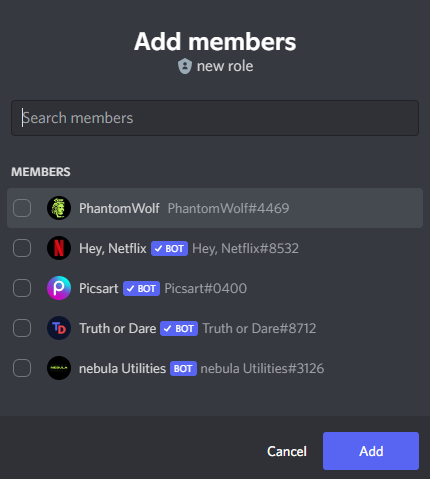 ‌
View Channels— This permission controls a user's ability to see content in a server. If this permission is disabled, a user cannot read any text because they will not be able to see the text channels. The same goes for using voice channels, a user might have permission to connect to voice channels, but they will not see any voice channels to connect to for as long as this permission is disabled for them.
Send Messages — Mostly self-explanatory, it controls if a user can send messages in a text channel. If this permission is later disabled for a user, the user will no longer be able to edit any of their previously sent messages in that channel.
You can control your server in many ways with permissions, such as giving people the ability to manage messages and channels. Managing a server requires permissions. Let's look at some of them.
Manage Messages — This permission grants the ability to delete other users' messages or pin messages in a channel. They also can manage reactions on a message, which means they can delete other users' reactions.
Manage Channels — Anyone who has this permission can create, delete, rename, and reorder any channels or categories that they can see. It also allows someone to edit a channel's topic along with other channel specific settings.
Permissions have a powerful impact on the success or failure of any Discord server. For now, let's take a closer look at Role Hierarchy.
Role Hierarchy
The Role Hierarchy you use may alter how users interact with your service. The sequence in which roles are listed on the Roles page is referred to as the "role hierarchy." When determining permissions, a role that is higher than another role will be given priority and will appear higher on the sidebar.
I'll utilize my Owner role and another role to put my user account above the Administrator account in order to observe how Role Hierarchy directly impacts users. With the exception of name and color, I created a Second Role and positioned it above my Owner Role. Simply click and drag roles up or down on the Roles page, and click Save Changes‌

The access and control privileges grant can vary based on the order of roles. As an example, the Manage Roles permission restricts a user's access to managing roles to those beneath their highest position. In this situation, you would need to ensure that the role with that particular permission is listed before the roles it needs to control. Furthermore, when it comes to controlling channel access, Role Hierarchy and permissions are tightly associated. You can grant and revoke access to a channel in accordance with your channel permissions, but if your responsibilities are in the wrong sequence, this action could not have the intended outcome.
Tips for Making the Most of Discord Roles
Now that you understand what Discord roles are and how to add them to your server in Discord, here are a few ways you can use them to make the most of your Whop subscription.
Make a Moderator Role
In addition to users and channels, Discord roles are one of the fundamental parts that make up the permission system. Roles in Discord offer a simple way to control member behavior on both your server and in certain conversations. It would be simple for someone with a moderator role to prohibit or mute a user who breaches your server's terms of service, for instance. Alternately, you may alter their Discord role to one that has less rights and permissions, perhaps one that prevents them from sending messages.
Add a Premium Discord Role(s)
With Discord roles, it's simple to allow all users on your server to watch and interact in a public channel while limiting access to certain channels to those who have a specific role (for example, premium). They will have to pay a charge in order to have this role and access to this content.  Give users a role that will enable them to do so and then silence them if you want them to ask a question. Everyone else can play a role that limits their abilities to listening.
You can add a Premium Role by going and adding your Community in Whop's Website. From there, on the Dashboard you can choose Add Pass and name your Pass anything you like.‌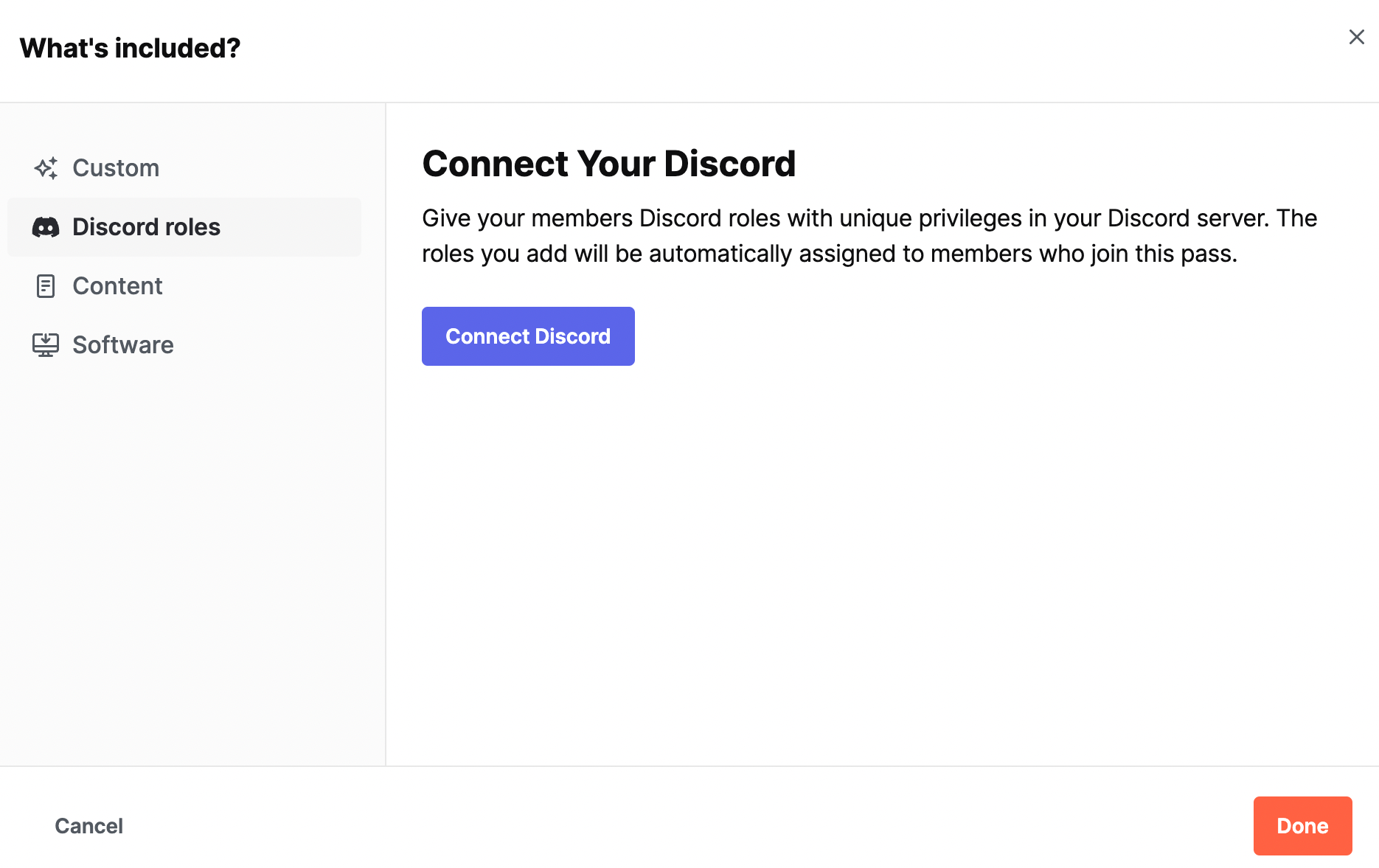 ‌After that select Discord Roles and then a pop-up opens which shows you to Connect your Discord. From there you have to add Whop's Official Bot and then do the few steps shown and then you're good to go!‌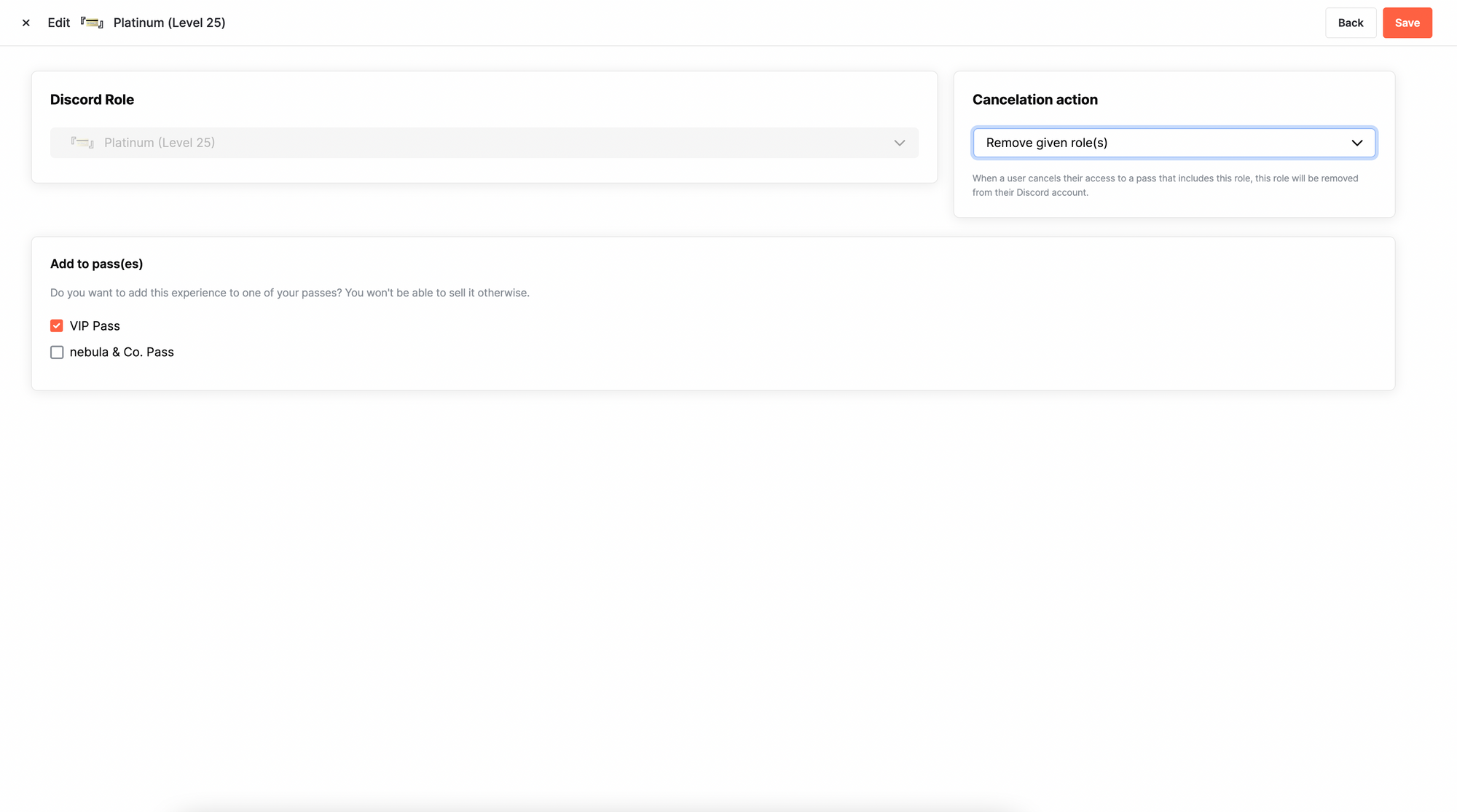 In the end, Discord roles give you a world of limitless options for personalizing your server and addressing your unique demands. By customising, you can make the most of your new paid community and guarantee that everyone of your members has a unique experience.
We're dedicated to helping you make the most of your discord communities. Check out some of our articles like how to create a paid discord server and more at the whop blog.
Join 500,000+ entrepreneurs getting first dibs on the best digital products.
100% free. Unsubscribe at any time.