How To Grow Your Discord Server - 2022 Guide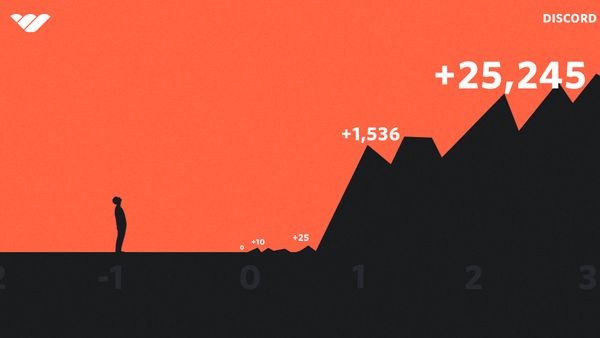 Introduction
Whether you are a gamer looking to connect with like-minded individuals, a content creator looking to share his content and connect with his community or even a upcoming business owner - Discord as a platform and specifically Discord servers have come into the spotlight as one of the preferred platforms to host your community. Creating your Discord server, is only half the battle and within this article, we will highlight the different ways you can grow your Discord server.
Before, we dive into our tips and tricks. If you are yet to create your Discord server or are looking to create your own paid Discord server, we highly recommend our Discord article series.
Branding
Before, you set up your different funnels to drive traffic into your server, it is important to have your branding established so that community members can recognise your community and distinguish your community on different social platforms you choose to promote on.
For your branding, it is advised to have a catchy server name and consistent naming of your server and socials. An example of this is 'No Text To Speech', who keeps his branding consistent between his Twitter, Discord and Youtube channel. In addition, it is important that you fully use all features Discord makes available for your server including; logos, server banner and Discord's server invite banner. This will make your server seem more professional and trustworthy.
Word of mouth marketing
There isn't many methods which trumps worth of mouth marketing. Providing a create experience or high quality Discord server, will normally lead to individuals discussing and recommending your community. Ensure, you are giving your Discord members a fantastic experience by engaging with your members, encouraging members to participate in discussions and spending time in the voice chat with your community.
In addition, you can also take advantage of the different Discord bots available, you can find these on the Discord app directory and can be used to; play music, moderate your Discord server, create engaging chat-games and much, much more.

Some examples of Discord bots we recommend are;
FredBoat
Hydra
Chill Bot
Sapphire
Hosting events within your Discord server
Hosting events within your Discord server can be a fantastic way to rally your community and participate in activities / games you love. If you have a gaming orientated community, we would highly recommend using Discords new 'activities' feature and play built-in Discord games. If your server is grounded educational content, live-stream your findings or analysis and get your community fully engaged. This will tie into the previous topic of 'word of mouth marketing' and take your Discord server's growth and engagement to the next level.
Server listing and advertisements
Listing your server on designated websites and running advertisements is a fantastic method to group the user base of your Discord server. Using popular platforms such as Disboard, a repository for all things Discord, will enable you to attract Discord native users.
At the time of writing the next Discord related platforms for advertising are;
Disboard
Disforge
Top.gg
Discord Street
Discord Servers.com
When advertising on these platforms, it is important that you highlight the benefits of joining and use consistent branding as mentioned above.
Affiliates
If you are looking to grow your product exponentially and are running a paid discord community. The fastest way to increase your member count is through affiliate marketing. Affiliate marketing is the process of using members within your community to attract more paying users by splitting the profit of that users joining your community.
This method of marketing and growing your Discord server, has a proven track record, with high-grossing paid Discord such as Meezy Picks, Ak Chefs and Hidden Society , all using this method to grow and scale their Discord.
If you are interested in accessing Whop's affiliate feature, we would highly recommend checking out our article on Discord subscriptions.
Join 500,000+ entrepreneurs getting first dibs on the best digital products.
No charge. Unsubscribe anytime.