As you might expect, e-commerce is a massive industry in 2023, and it's an industry that's only getting bigger. According to Forrester Research, global e-commerce sales are projected to reach $6.3 trillion in 2023, up from $4.9 trillion just three years prior in 2020. With an extensive market comes an even more significant opportunity - a lucrative one.
As with many endeavors, a community is one of the most valuable things to have in your back pocket regarding e-commerce. Being part of a like-minded group of individuals who all share the same goals can help you improve your business, boost sales and put you on track to make your business one hundred times bigger and better.
Why Discord?
Discord is purpose-built for communities like those in e-commerce. Its design lets owners categorize topics for quick access. Beyond text chat, it supports voice chat, voice notes, and screen-sharing. Unlike other platforms, Discord supports third-party bots and webhooks, allowing further customization to streamline the user experience, such as bots that track hot products or give sales advice.
What Makes a Good E-commerce Community?
Like any community, the most essential part of an e-commerce community comes down to the members of it. Discord-based e-commerce communities will almost always have dedicated staff members too. A good community should be engaging and consist of helpful individuals who are always willing to help each other (including you) whenever possible. Most communities (in this case, all on our list do) should provide extensive information tailored to your needs and curated to help your business boom. Knowledge is excellent, but engagement most definitely needed to create a good community. Good communities often host events for their members (Q&As, workshops, etc.) to help accelerate their understanding of e-commerce and business growth.
---
Showcasing The Best: Top-selling E-commerce Communities on Whop 🏆
FlipFlip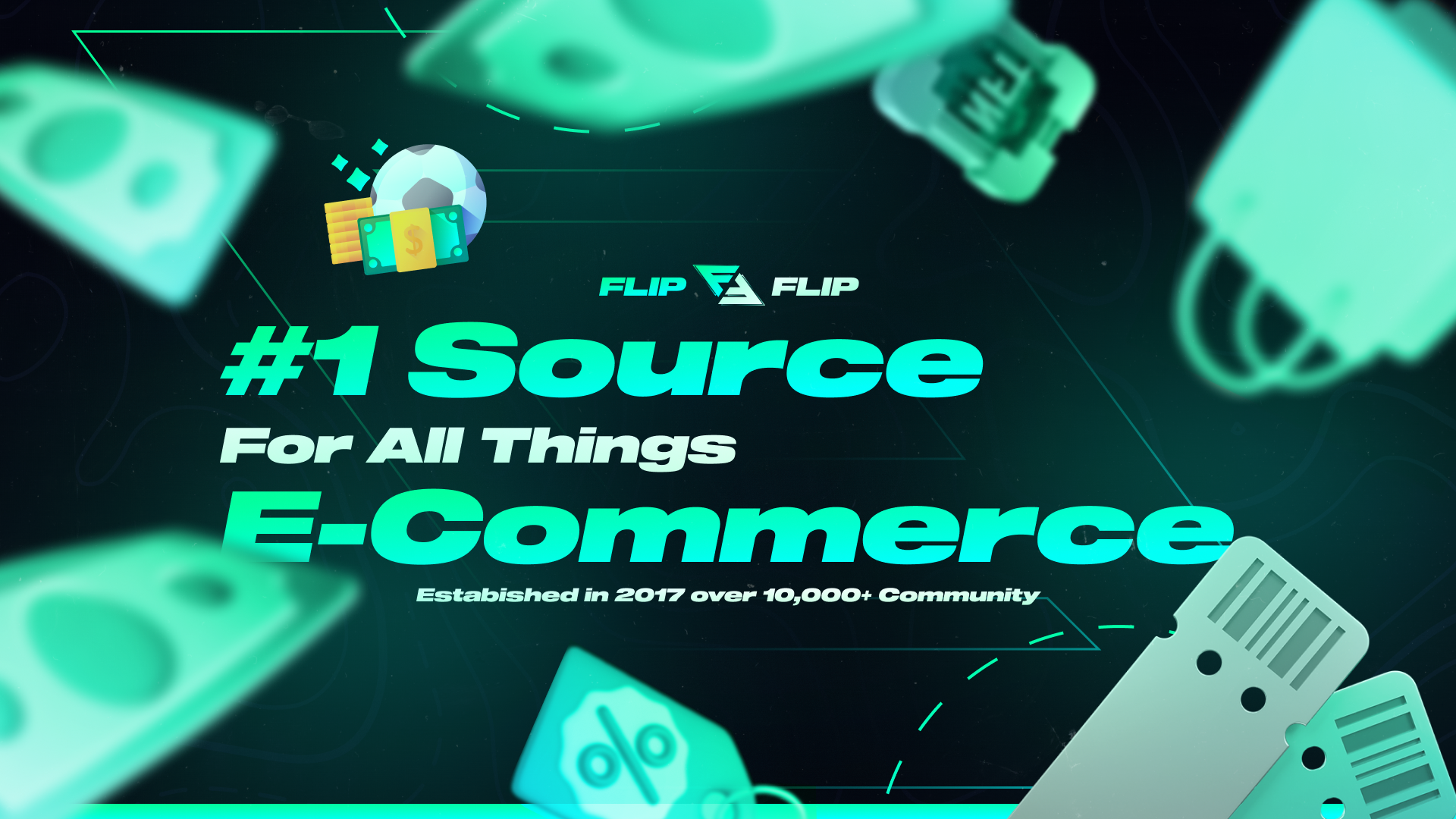 Self-proclaiming to be the "#1 Source For All Things E-commerce", FlipFlip is a well-established e-commerce community that has been around since 2017. FlipFlip was created by the influencer and podcaster named "FlipFlip" and is designed to take your e-commerce business to the next level. This community boasts a plethora of categories, with dedicated staff members to back up each category. Some categories they provide information and help with are price errors, flips, cards, collectibles, and even things like sports betting and investing.
Something we love about FlipFlip is their dedication to helping everyone out, whether they are a noobie or a veteran of the community. They offer an in-depth guide to navigating their Discord community server so you don't get lost in the sea of everything they have to offer, which is included in your subscription to FlipFlip. Having enough information to warrant a guide to navigate through is a good problem if you ask us!
FlipFlip can be purchased on Whop for $100 monthly or $2,000 for a lifetime option if you'd rather not pay a monthly subscription. FlipFlip offers a 48-hour free trial to their monthly plan, which we highly recommend trying out if you're a fan of what they offer!
You can learn more about FlipFlip here.
Divine Resell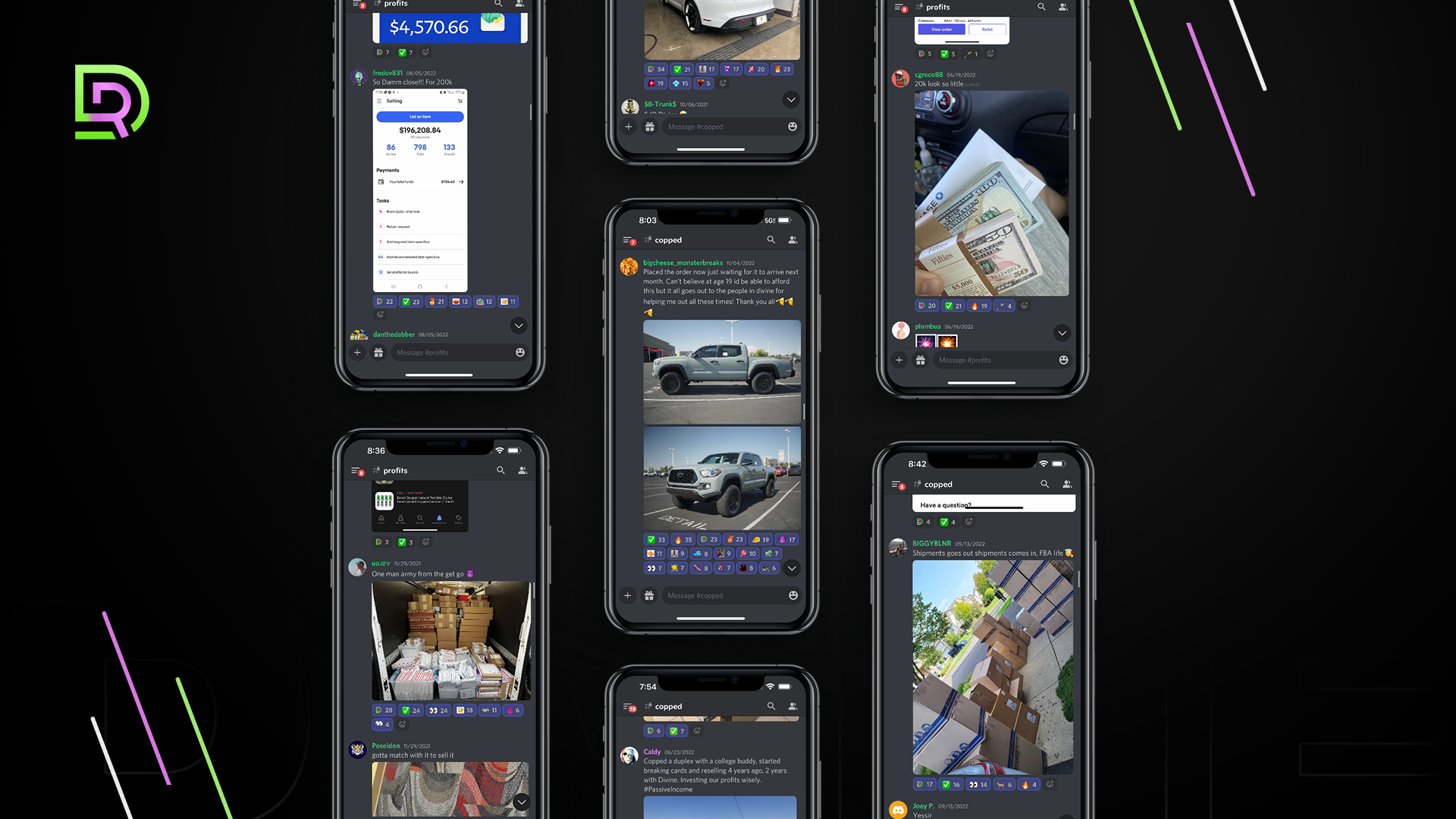 Divine Resell is another of Whop's best-selling e-commerce groups, and for a good reason. In their own words, Divine Resell "bridge[s] the gap between you and profitable reselling of both physical and digital goods through effective retail and online arbitrage strategies." This statement shows their commitment to covering as many bases as possible so that you can maximize your expertise. This group has a solid social media presence, with over 100,000 followers across all social media accounts combined (~45k on Instagram, ~65k on TikTok). These numbers are a testament to a skill they appear to have mastered: price errors. Divine Resell often finds items at prices far less than their true worth, which they swiftly acquire to resell for a quick profit.
On top of price errors, Divine Resell also boasts a broad list of features (similar to that of some other groups on this list). Some of those features include: reselling both physical & digital goods, retail/online arbitrage, Amazon FBA, stocks, crypto, betting, flips, etc - the list goes on and on! If you want to see their full feature list, visit their page on Whop.
Divine Resell is available for a subscription price of $69.99 per month. They don't have a lifetime or yearly option as of the time of this article. When you purchase, you receive instant access to their bustling community (as with all communities mentioned in this article). On top of that, you will get access to a video guide explaining their Discord server so you can get stuck in right away!
You can learn more about Divine Resell here.
Prime Cord
This group takes a slightly different approach to running an e-commerce group, and we believe it's one of the reasons they're one of the top sellers of this category on Whop. Prime Cord's 8-figure founders, Andrew and Kevin, say their community is "the prime place to learn about e-commerce." We believe their owners are one of the key reasons people love them - they will personally reply and assist you with anything you need with your stores, which is invaluable to many store owners.
Prime Cord offers numerous courses included in their subscription plan. The two they mention on their Whop page are a $0-$10k/day in 10 days case study and a bulletproof structure to help your Facebook ads run all year round. Not only do they offer these video courses, but also detailed PDF files about every e-commerce subject you can think of, whether that be testing strategy, scaling strategy, product research, etc. These things make them stand out, but something you don't see often is when a group will provide you access to their private suppliers (which Prime Cord does). How cool is that?!
If you're interested in joining Prime Cord, it may be best to become a member sooner rather than later, as they claim to increase their price as more members join. Prime Cord offers two subscription plans: $99 per month or $499 semi-annually (every six months).
You can learn more about Prime Cord here.
Haze E-commerce
Haze is another strong community that strives to provide value on how to run successful e-commerce brands. Haze teaches "everything e-commerce," including how to find winning products, run social media ads, set up for scale, etc. With this community, it appears the owner has a clear goal: make sure every member becomes successful. That's what we like to hear!
Like other communities on this list, Haze offers PDFs with helpful information, advertisement strategies, case studies, etc. However, they explicitly mention their daily voice chats and weekly AMA (Ask Me Anything) calls with the community owner. Things like these are exactly what we like to see, as they make for an engaging community with your best interests in mind. Another thing they mention is that they provide members with themes, assets, and code/design templates. Assets like these aren't something you see mentioned often by other groups, but it's certainly something you'll want to have access to.
Haze E-commerce currently only offers one membership option: their $100 monthly subscription. A quote from their website reads, "We do not have the time to mentor tons of people and will only be allowing a select few to join the Haze mentorship program. Only join if you truly are ready to give it your everything." So keep that in mind when joining!
You can learn more about Haze E-commerce here.
TSS+ by TheSiteSupply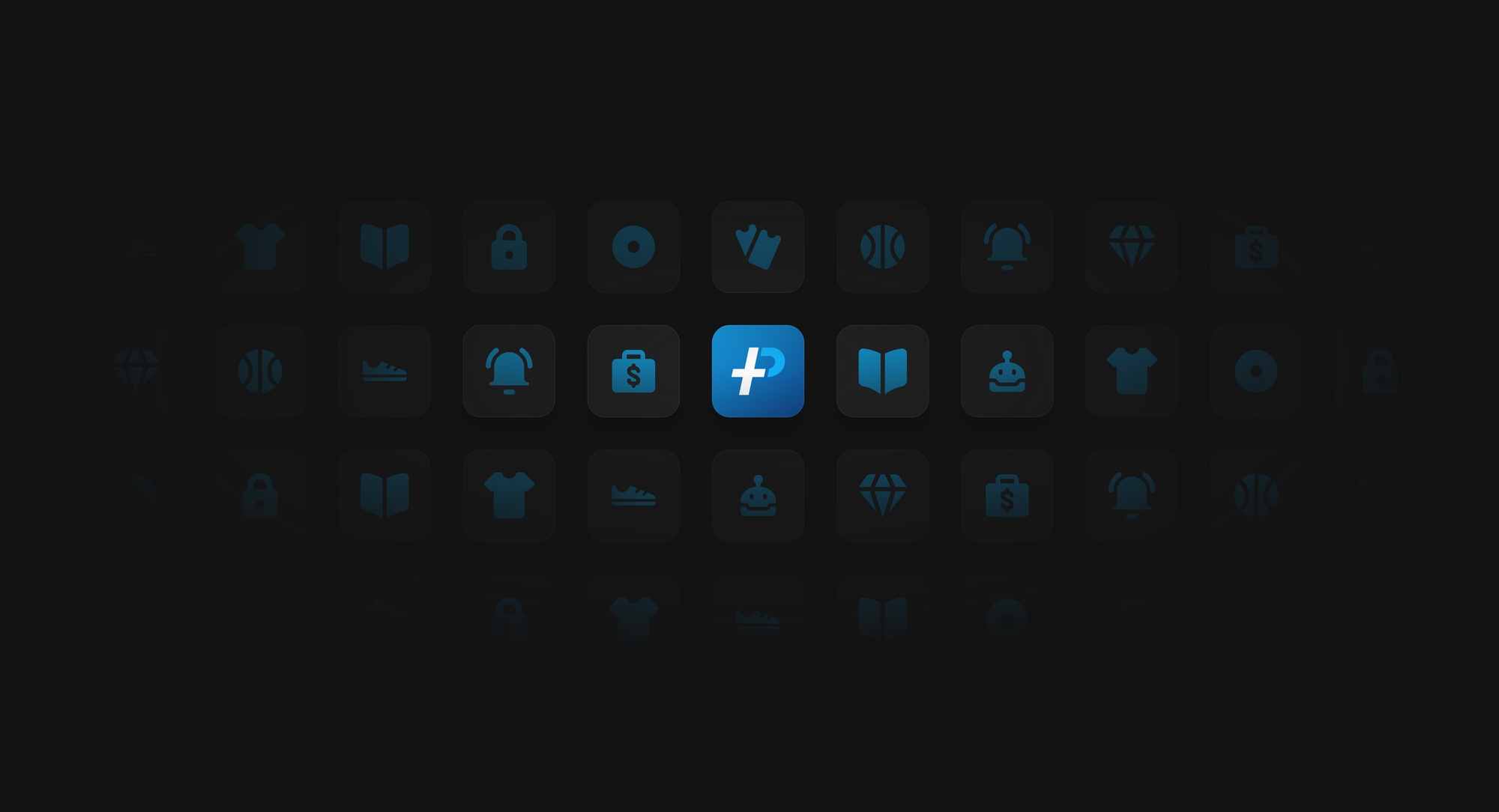 TheSiteSupply is a business that has been in the e-commerce game since 2017. With their group TSS+, they make every effort to ensure you're ahead of the game regarding everything e-commerce. TSS+ boasts a retention rate of over 90% for members who have been with them for over a year, perhaps a testament to their immense mentorship skills. TSS+ caters to all skill levels, whether you're a beginner or a seasoned professional.
TSS+ offers all of the usual information you'd expect from a group on this list, with the added addition of insider knowledge and an expert team of over 30 full-time resellers. TSS+ also emphasizes their in-house tools, which include monitoring services for various marketplaces, automated checkout tools, etc. They go out of their way to ensure all members can find the value that exceeds the cost of their membership, no matter their situation.
TSS+ by TheSiteSupply is available as a subscription costing $45 per month. They offer a 72-hour trial for entirely free, which is definitely worth checking out! TSS+ focuses primarily on US-based folk, so please keep that in mind before starting a subscription.
You can learn more about TSS+ by TheSiteSupply here.
The Collective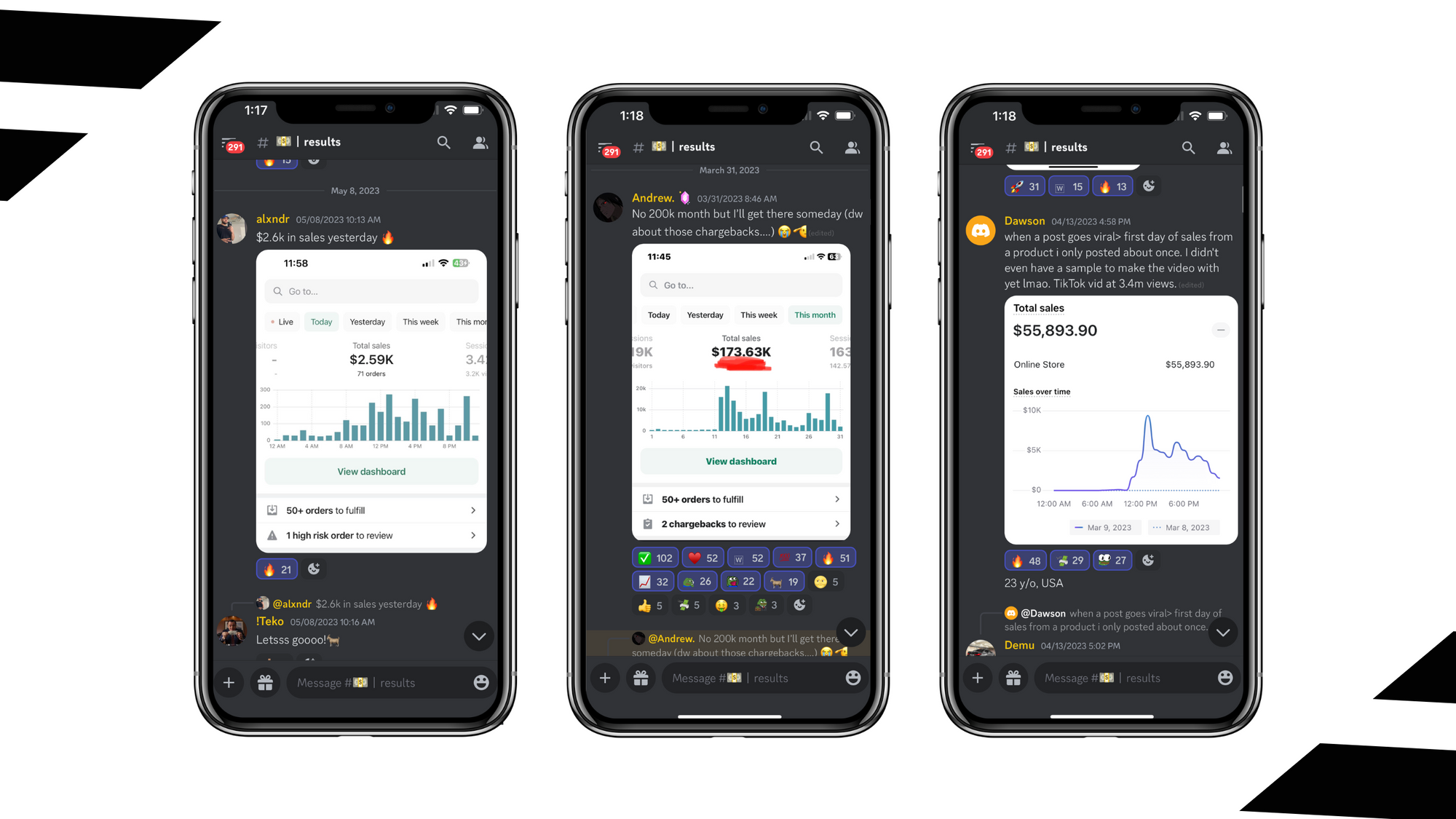 The Collective is a community that specializes specifically in TikTok marketing. While it may sound relatively niche, TikTok marketing is highly effective. According to Forbes, the makeup brand "Fenty Beauty" saw a 400% increase in sales after using TikTok to market their business. A study by Hootsuite also found that the average cost per click (CPC) of TikTok ads is just $0.04, up to 17% cheaper than other social media platforms. So not only is TikTok marketing extremely effective, but it's affordable too! Why wouldn't you want to be a master of such a powerful force?
In just six months, The Collective claims to be one of the fastest-growing Discord communities on Whop, with over 6,000 members. Like some of the other communities on this list, The Collective offers video courses for all of their members - in this case, they have over twenty hours of content stacked with value. They also host weekly calls within their community, sometimes featuring special guests.
This just scratches the surface of what The Collective offers. As with all communities on this list, we recommend you check out their Whop page to read more about what they offer. The Collective offers three subscription tiers: $15 per week, $50 per month, or $300 per year. We'd recommend giving the weekly plan a shot to see if it's your thing, and if it is, certainly consider upgrading to the monthly or yearly plan!
You can learn more about The Collective here.
Arbitrage Ops

Whether you're new or experienced, Arbitrage Ops is another fantastic e-commerce community for you. Arbitrage Ops is a community focusing on launching and scaling your Amazon store. When you join, you get access to their back catalog of over 33,000 flips (constantly being updated), their many spreadsheets, and other educational content curated over the past three years! Arbitrage Ops' goal is to make as many of their members 7-figure Amazon sellers as possible, and they seem to do everything in their power to ensure this is possible.
Alongside their 70+ hours of video courses, you will also get access to a private one-on-one session with one of the community's owners, so make sure to prepare your questions to get the most out of it! Something else that makes this community stand out is its in-house software and exclusive partnerships. These are things that are simply inaccessible for outsiders of the group and are very helpful when it comes to Amazon selling.
Arbitrage Ops has only a monthly subscription option, with no weekly/yearly plans available. Arbitrage Ops is available to join for $99.99 monthly, and you can cancel anytime. Once you join, you receive access to a 4-week course that will guide you from the point of making your Amazon account all the way to suppliers and using seller central. This guide and its knowledgeable staff make it a perfect choice for people just starting to sell on Amazon!
You can learn more about Arbitrage Ops here.
LiveCops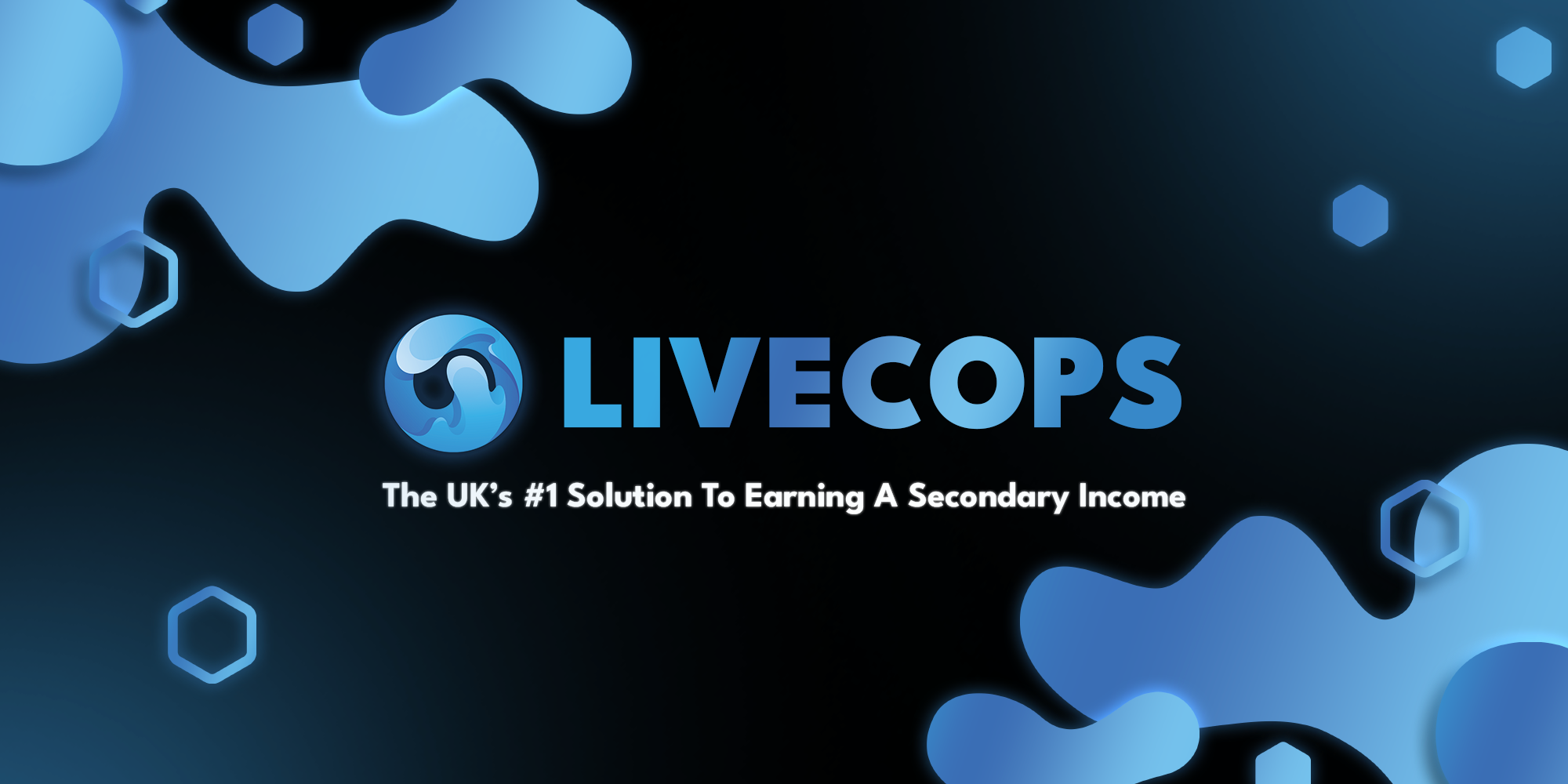 Now for an excellent choice for our UK/EU folk! LiveCops is a community focusing primarily on Amazon FBA, concert ticket reselling, and sneaker reselling. These guys claim to be the United Kingdom's number one solution to earning a secondary income - a bold claim. However, we believe they indeed are an excellent solution precisely for that. Whether selling on eBay or Amazon, LiveCops offers in-depth guides, cutting-edge tools, and a wonderful community to assist you in your e-commerce journey.
LiveCops has over 15 staff members with experience in Amazon FBA who are always there to lend you a helping hand whenever needed. On top of this, they also offer new leads every day to ensure you'll never run out of options! If you'd like to venture outside Amazon FBA, LiveCops also boasts their ticket reselling suite - providing monitors, event pings, and even weekly training to help you level up.
LiveCops is the only option on this list priced in GBP (British Pounds) - being a group based in the United Kingdom. LiveCops is available to join for either £49.99 per month or £499.99 per year. While they claim that some of their tools work worldwide, we'd recommend only joining this group if you're UK/EU focused, as there are many other great options on this list for individuals outside of the UK/EU.
You can learn more about LiveCops here.
KickFlips PRO
Don't be fooled; this is not a skateboarding community, as the name may suggest. KickFlips PRO is a group that helps you flip (purchasing an item and holding it for only a short period before reselling it) any item for a profit. Whether you're into sneakers, tickets, collectibles, or NFTs, this group will have what you need to improve your e-commerce venture.
Something we love about KickFlips PRO is that they're not afraid to think outside the box when it comes to helping their members make money. For example, they have guides on making money via filling out surveys, credit card reward hacks, sports betting, etc. You may not see these things often, but they can undoubtedly benefit your wallet! They also offer bots and monitors for product restocks, so if there's something you have your eye on, KickFlips PRO will be a great choice for you.
KickFlips PRO has four different subscription plans: $40 per month, $400 per year (with a fourteen-day free trial), or an additional $10 (monthly)/$100 (yearly); you will also get access to their exclusive smartphone app. This app - appropriately named "KickFlips App" - is an app for your phone which contains a massive list of profitable flips alongside upcoming hyped sneaker drops. This app is fantastic and may be invaluable for many people. If this app interests you, check it out on the community owner's Twitter.
You can learn more about KickFlips PRO here.
Jordan's Library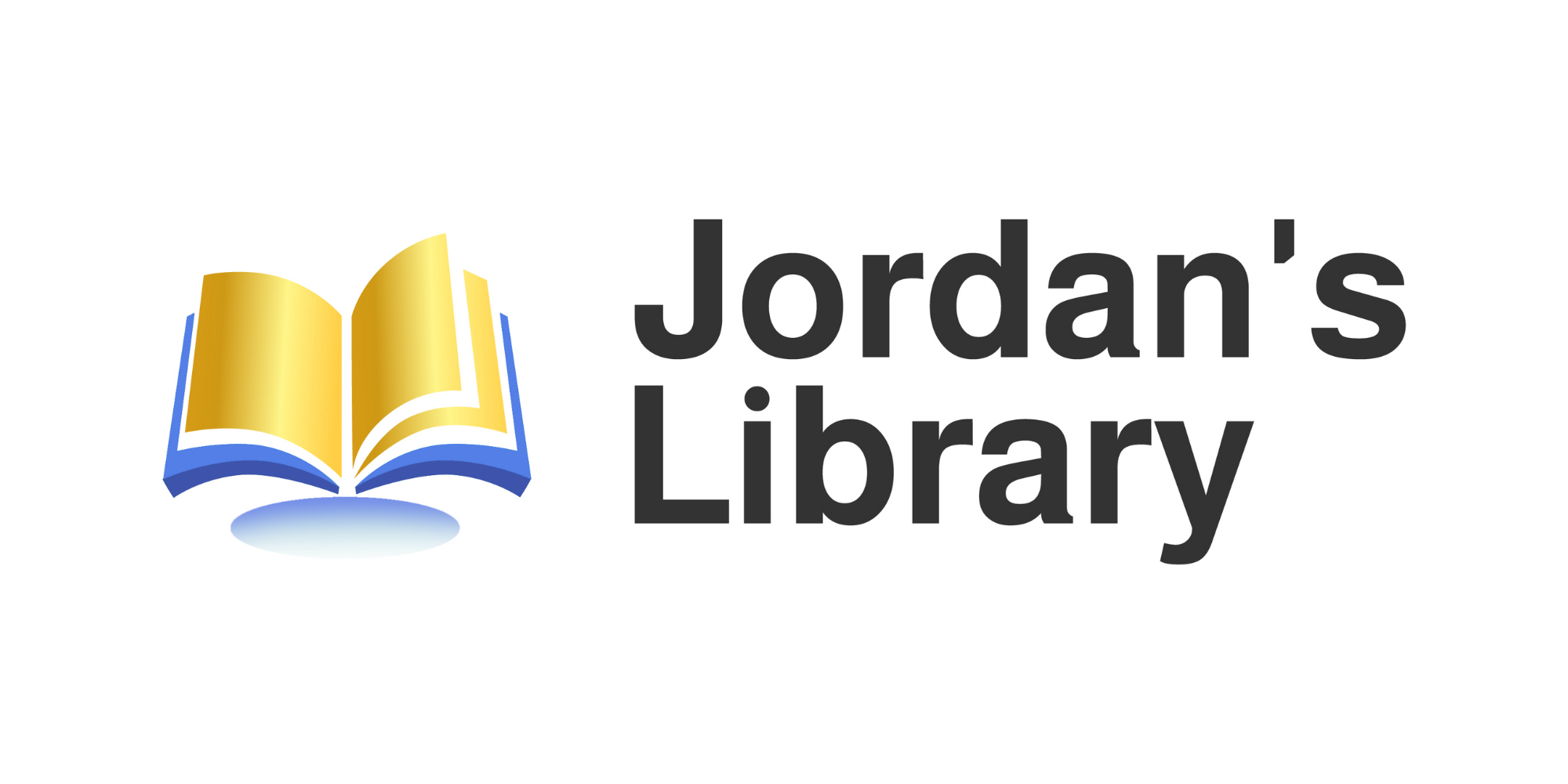 Jordan's Library is a group focused on drop-shipping and general e-commerce. Jordan's Library was created by (you guessed it) Jordan - Jordan Bown - a popular online influencer with over 500,000 followers across all platforms, known for providing sharp advice on making money via e-commerce. Jordan's Library members have direct access to Jordan and his hand-picked team of "student success managers," where they can ask questions and receive advice on everything e-commerce.
This community does a few things different from other e-commerce communities, which we love. Jordan's Library hosts multiple live streams every week where you can learn, ask questions, and engage with the rest of the community. Jordan and his student success managers will also review your products, stores, and advertisements to ensure you're on the correct path to success.
You can join Jordan's Library for $100 monthly, with no trial or yearly plans currently available. Jordan's Library is yet another solid option for an e-commerce community to keep you motivated and where you can network with high-level peers and form new connections to accelerate you to the top.
You can learn more about Jordan's Library here.
---
Which Community Is Best For You?

The answer to this question depends on who you are and what you want to get out of the community. Are you looking for something with an emphasis on price errors? Or maybe you're looking for a more traditional community e-commerce approach? The ten communities mentioned above are among the many available to join via Whop. We recommend checking out the links under each group mentioned to read more about what they offer. Nothing catching your eye? Fear not! Check out the tens of other options available within Whop's e-commerce category.
Conclusion

In conclusion, whether you're a beginner to the e-commerce scene or a seasoned veteran, a friendly and engaging community is crucial to making your business a huge success. Do you think Steve Jobs created Apple on his own? Or that Bill Gates built Microsoft with no help? No, they surrounded themselves with like-minded individuals, which you should do too! Check out the options discussed in this article and the many other communities available to join on Whop.