After a successful sales and marketing campaign, the most important thing you need to do as a business owner is to ensure that customers can purchase subscriptions or other recurring products from your store without any issues. That's where a SaaS payment gateway comes into play.
There are many such payment gateways on the market since online shopping has boomed in recent years. Keep reading to find out more about the best ones out there, so you can choose one for your business with ease.
1. Whop
Whop has a full suite of tools to help you start, run, and grow your digital business. Not only can you set up communities on there and memberships, but also NFTs, app subscriptions, and more.
Pros
The great thing about Whop is you can get started for free. If you aren't sure if Whop is for you, it's easy to join up and browse through the setup to see if it will work for you or not. It boasts the cheapest seller fees and a marketplace for 700k+ customers.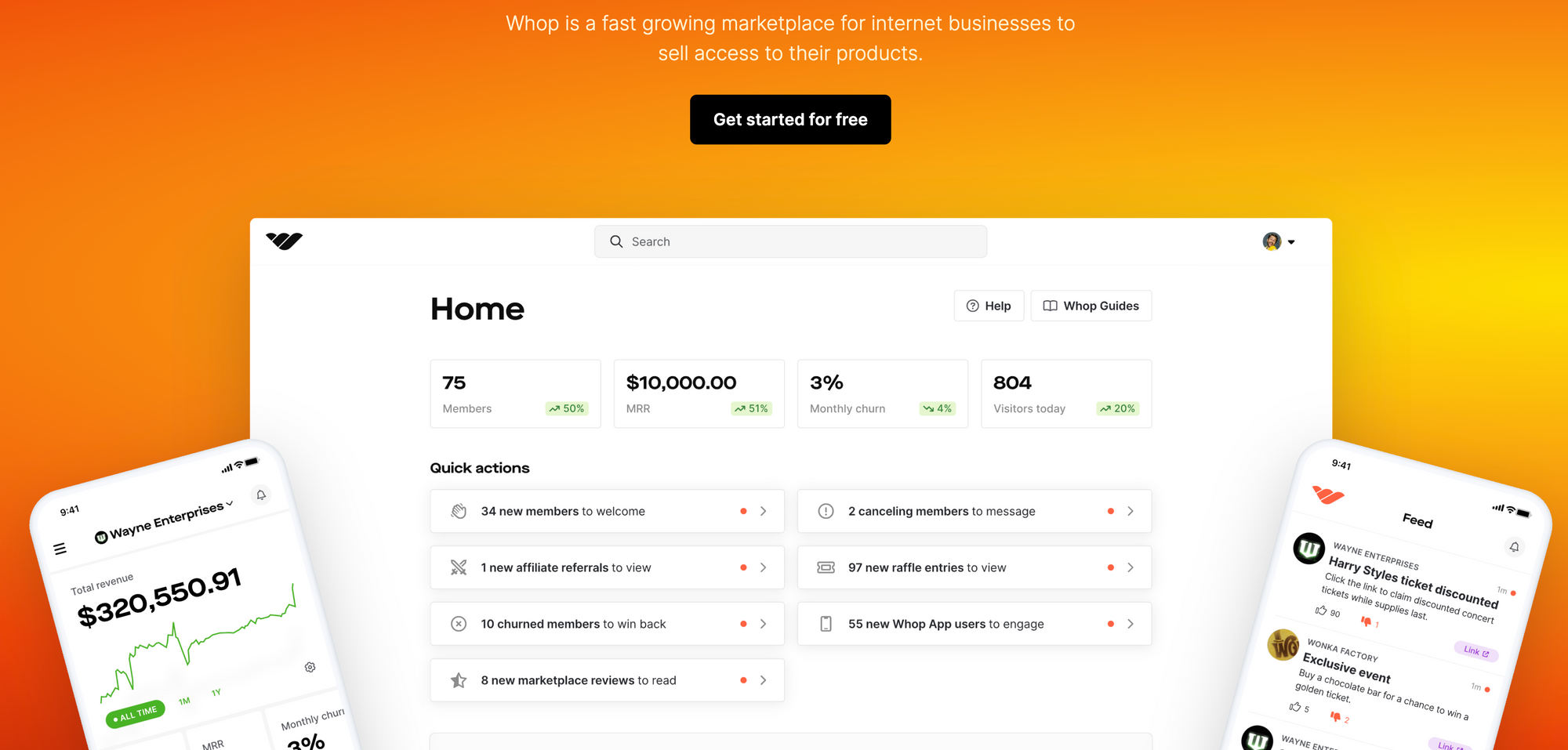 Setup on Whop is also quite easy, taking mere minutes, which means you don't have to be too tech-savvy to start running a digital business. Scaling up is also quite easy on Whop, so you can rest assured Whop will work for you, no matter how big your business becomes.
Pricing is only 3% per transaction, with no setup fees or monthly charges. You can even set up crypto renewals and Coinbase commerce on Whop.
Cons
If you have a good product and your marketing is strong, it shouldn't be that hard.
Also, don't get intimidated by all the other marketplaces that are already selling on Whop, which are doing quite well. You can set your product to not be featured in the marketplace if you want to do so.
2. Braintree
This payment gateway is owned by PayPal, and due to this, it offers seamless integration with PayPal, which can at times be finicky to set up. It offers payment systems for subscriptions and products.
Pros
It has very transparent pricing which means you don't have to worry about being charged random fees for your transactions. For digital wallets and cards, the fee is 2.59% + $.49 per transaction, and for Venmo, it's 3.49% + $.49 per transaction.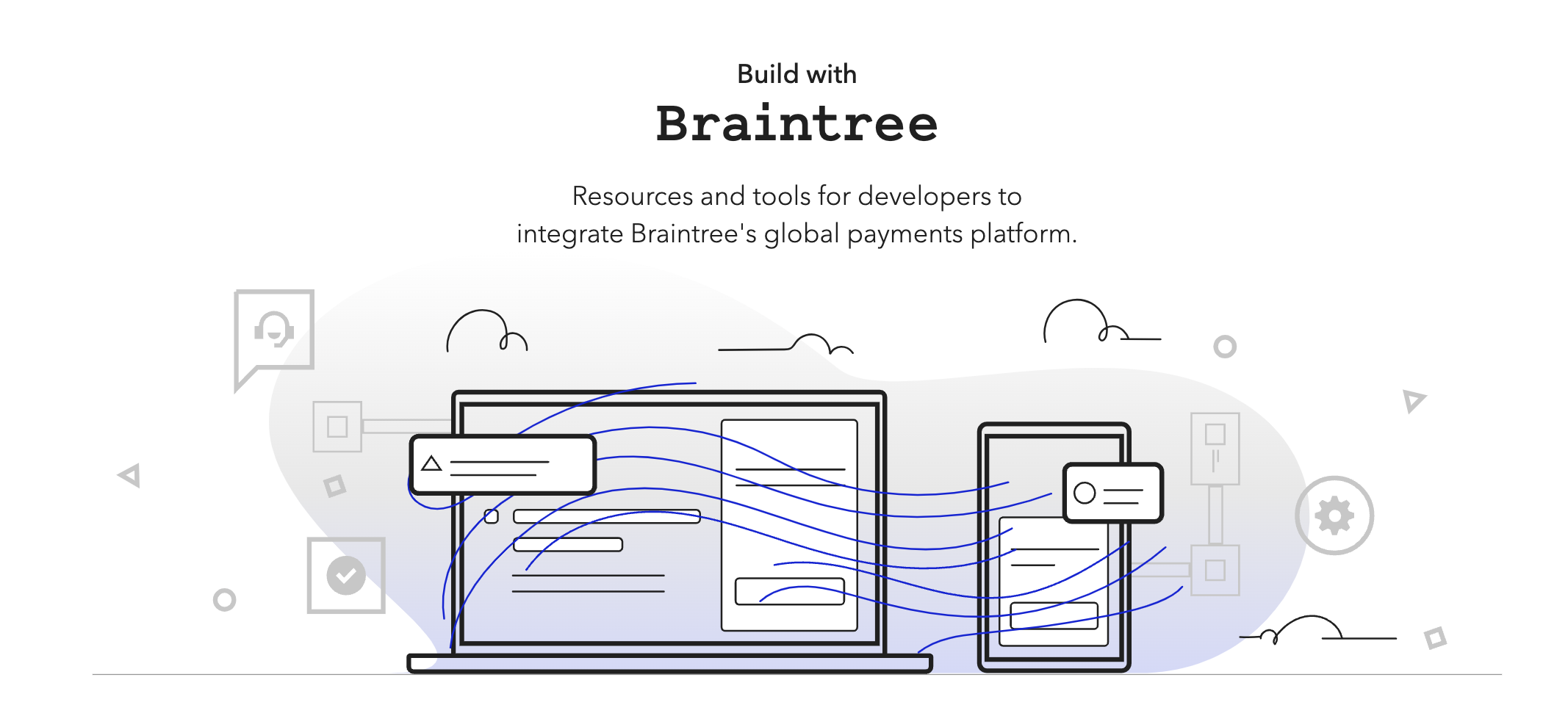 It works in more than 45 countries and it will seamlessly integrate with PayPal and your merchant accounts.
Cons
Even though they market themselves to be a one-stop shop for subscriptions and products, they are more suited to one-time payment models, rather than memberships or communities.
Also, they don't really come with any reporting analytics, so you will want to tack on Google Analytics or something else to learn more about your incoming traffic.
3. Stripe
This is one of the most well-known payment gateways on the internet right now, as you can use it as a merchant account, for subscription management, or as a payment gateway (many people only know of Stripe as a payment gateway but it's expanded to be much more in recent years).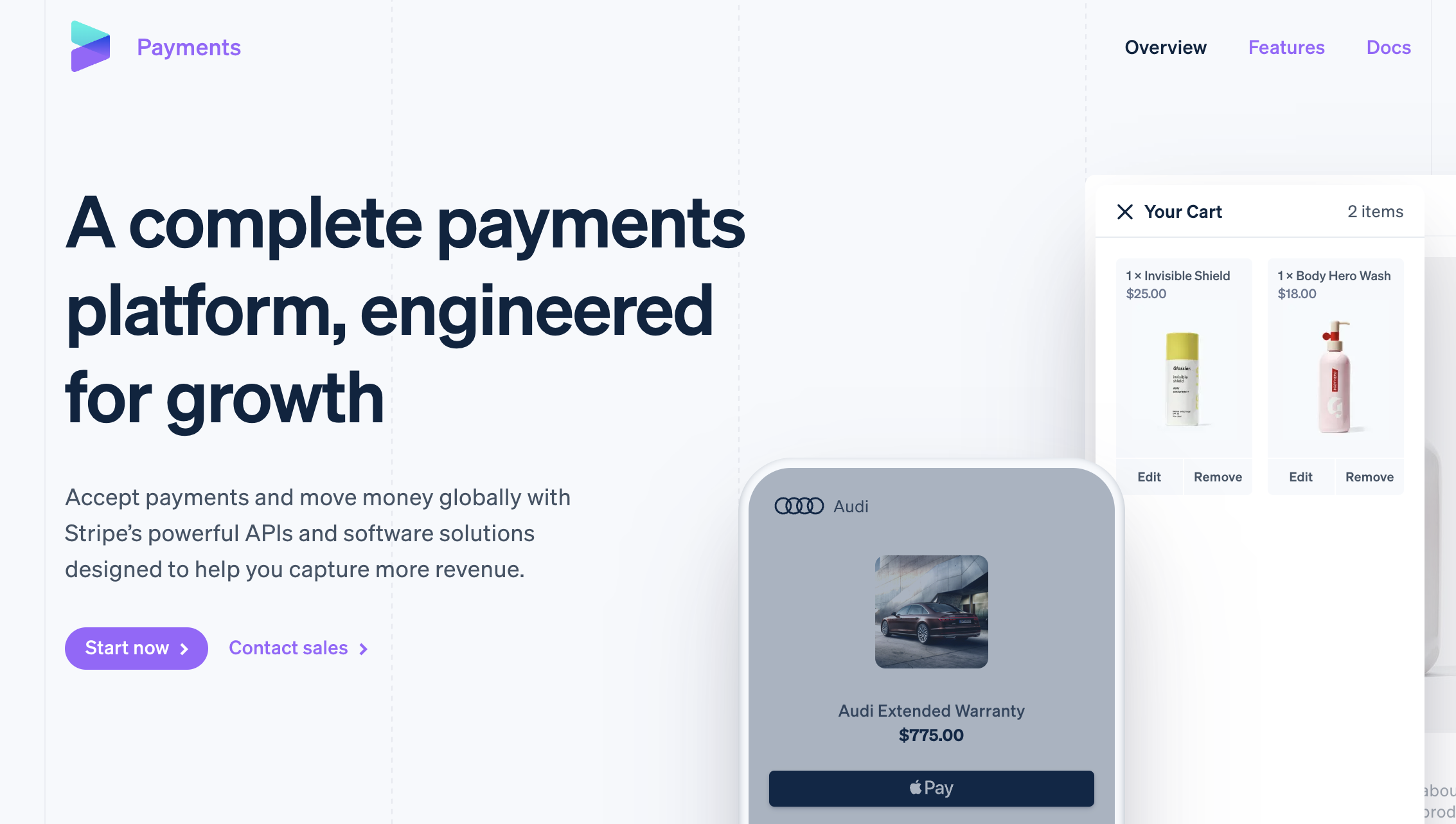 Pros
The reason why it's so popular is that it's easy to set up and has usage-based pricing (the more you use it, the more you pay for it). Thus, lots of younger or newer businesses who don't do that much business yet will use Stripe since they don't have to worry too much about fees taking away all their profits.
Stripe also comes with tons of integrations with many other APIs out there, so it makes it easy to set it up on various sites, like Squarespace, WordPress, and more.
Cons
The biggest problem with Stripe is as your business grows, you will find it confusing to navigate all the add-on prices and the pricing structure will get more expensive. So most folks will move off this platform once their business picks up.
Another thing to keep in mind is they don't have much analytics built-in, so you will have to add something like Google Analytics to learn more about your user base and traffic.
4. Recurly
If you are searching for only a subscription management system and nothing else, then Recurly is for you. It doesn't come with a merchant account or a payment gateway but allows you to set up many different kinds of subscription models.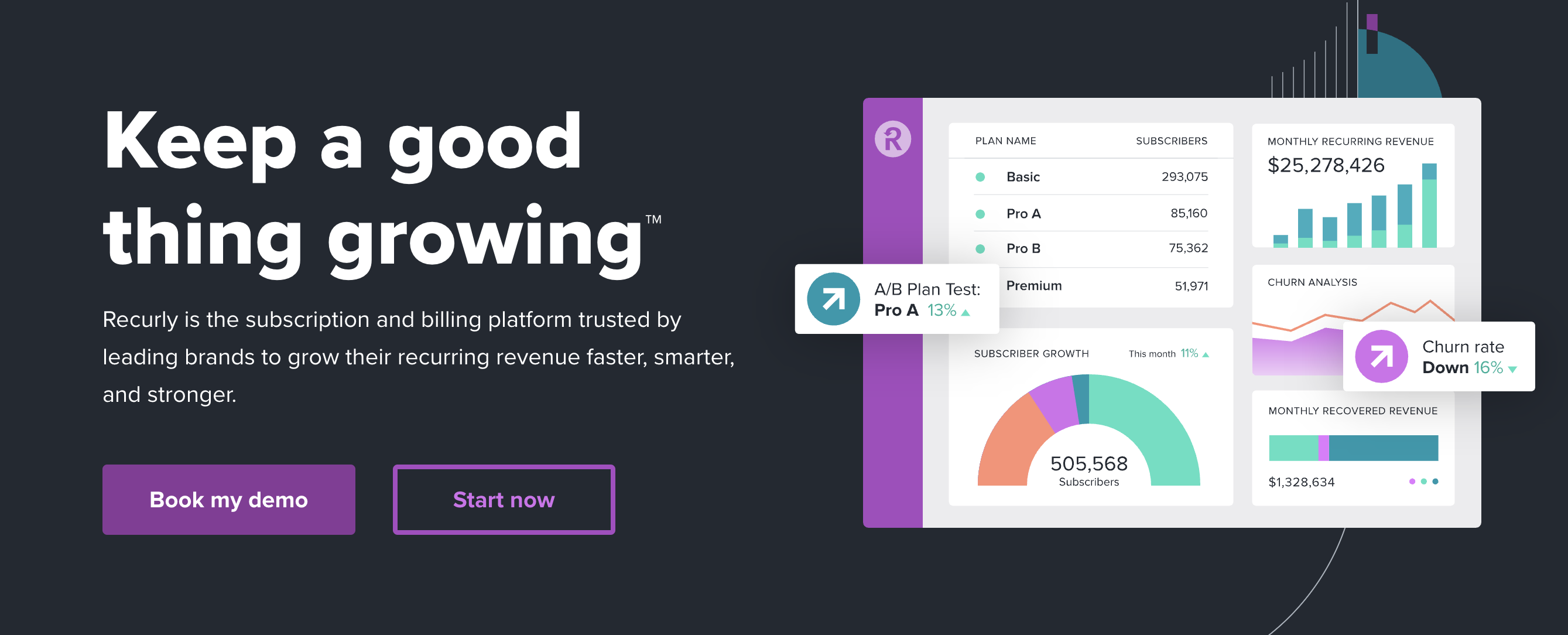 Pros
One issue that you will find with SaaS payment gateways is that they don't have a lot of flexibility in setting up various subscription models. That's where Recurly beats a lot of them.
It gives you a ton of flexibility in the way you want to set up your billing model. You can use usage-based pricing, tiered pricing, or some other hybrid model, depending on your preference.
Cons
Besides the subscription models though, Recurly isn't very customizable, which could be an annoyance after a while. The pricing for Recurly is quite exorbitant, starting at $149 per month with an additional cost of 0.9% of your revenue.
There is a 30-day free trial, but if you are just starting and don't have much revenue, it might be hard for you to justify such a high monthly fee on your books.
The reporting structure in Recurly isn't very good either, so you might find yourself searching for a new option soon enough.
5. Chargebee
Another subscription management software that doesn't come with a payment gateway or merchant account, Chargebee does seamlessly integrate with Stripe, PayPal, and many other merchant accounts. If your business is focused entirely on SaaS subscription models, then you will want to take a look at Chargebee.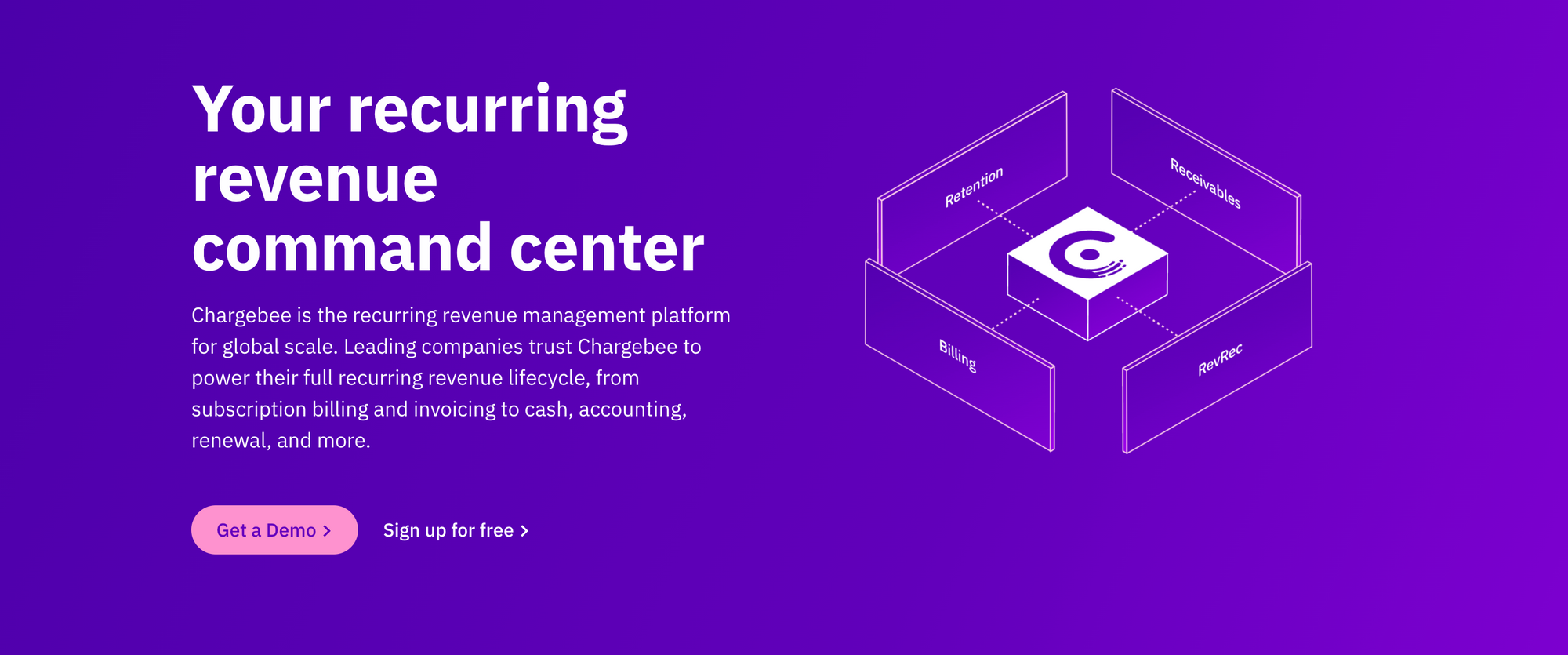 Pros
The biggest pro for Chargebee is that it comes with 480 readymade recurring billing solution templates, so this makes it easier for you to set up your business if you don't have the time or patience to create a custom billing solution. You will also have a lot of flexibility with pricing plans, and pricing negotiations in Chargebee.
Cons
The UI (user interface) for Chargebee can be uncannily confusing. If you aren't tech-savvy, then it might be better for you to choose some other payment gateway instead of this one. Also, for beginner businesses, the flexibility of pricing plans and such might be too much to navigate and can lead to dilemmas rather than freedom.
6. Fusebill
If you are a B2B or B2C SaaS startup, you will want to look at Fusebill as a potential payment gateway. You have all of it on one platform - payment gateway, subscription management, and merchant account.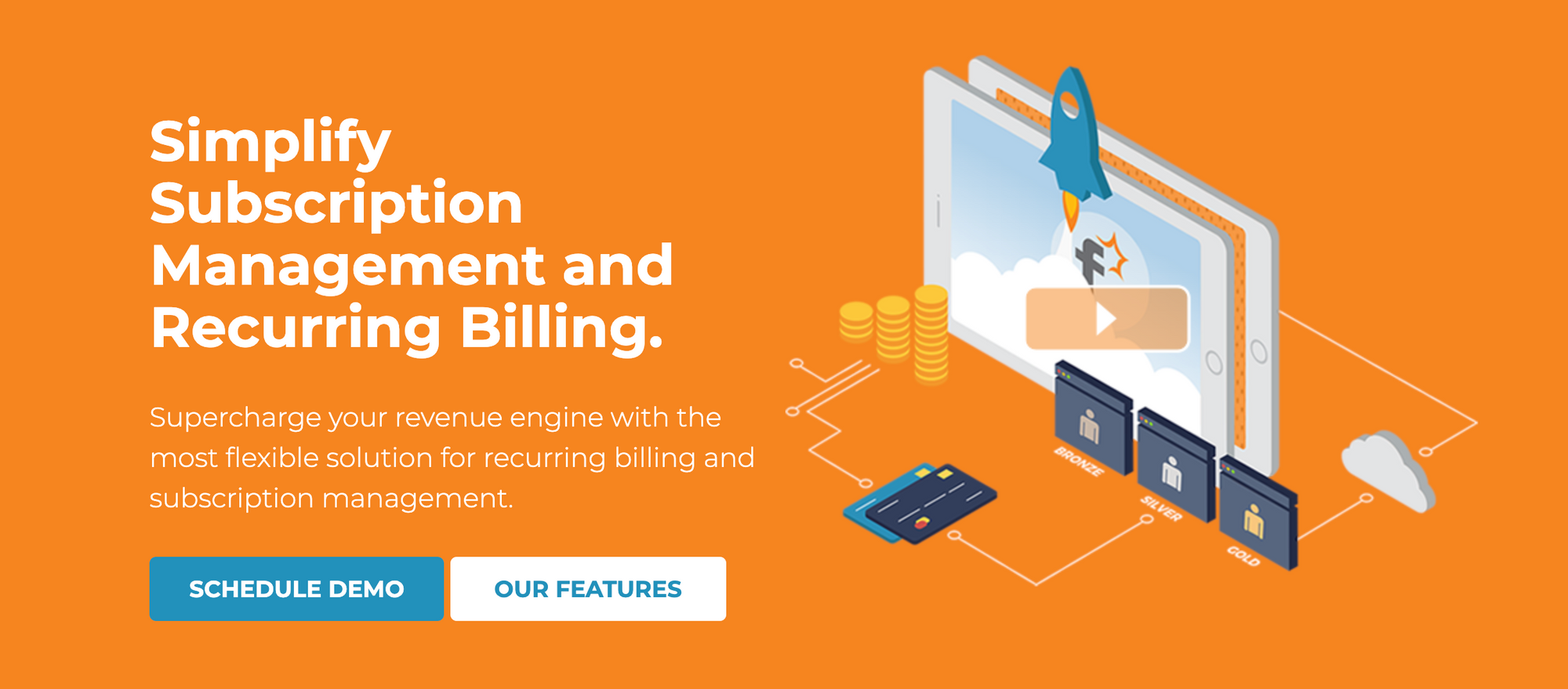 Pros
If you are a large or international SaaS startup, then Fusebill would be a great option for you to start with. There are a ton of flexible pricing options and you can make your customer's journey through your funnel much easier with self-service portals and checkout pages.
You can also automate recurring billing in many different ways, which can make it easier on your team as they aren't scrambling to do all this themselves.
Cons
This is not a platform for startups or those concerned about the pricing of their payment gateway. Fees start from $295 per month for any business with a revenue of less than $1 million.
Small startups will want to consider some other platforms first and then perhaps move to Fusebill once they are doing well.
SaaS Payment Gateway - Ready To Find the Right One for You?
No matter if you are an online business or an offline one, taking online payments is crucial to your business. That's why culling through all the options and finding a SaaS payment gateway that works for your needs is vital.
Check out Whop if you haven't yet. We have lots of satisfied customers to prove that our SaaS payment processing works. You can sign up in seconds and see what we are all about and whether our functionality will work for your startup or not.