Over the past decade, an ecommerce business has changed from being exclusively in the realm of well-funded companies to well within the reach of any individual with enough knowledge and increasingly less capital.
The emergence of third-party sellers on platforms like eBay in the early days has now turned evolved. Now, solopreneurs can create full-fledged ecommerce businesses basically overnight with the help of an ever-growing array of online platforms and their tools. With so many tools to utilize in the present moment, it can be easy to get overwhelmed with 'analysis paralysis' when it comes to choosing which kind of product to sell, and where to market and sell it.
Whop is here to clear up any confusion. After reading this guide, you will get a full rundown on ecommerce - including its top business models and platforms and some actionable advice on how to create and market your own store.
👉 Digital products are one of the fastest growing categories in ecommerce. Whop is your go-to marketplace for all things digital–if you already have a business or idea, be sure to sign up to sell with Whop here today!
Ecommerce: A Brief History 📜
The early days of ecommerce featured only a few brave companies and buyers during the dotcom boom, as entering payment information to the internet and expecting a product to be shipped was still considered too strange to be valid. This perception was changed primarily by eBay, which launched in 1995. Its two-sided marketplace of both buyers and sellers featured an incredibly fast growth rate and became the go-to place to buy both used and new goods. Further, its integration of PayPal allowed for a trustworthy intermediary between buyers and sellers, and the fact that anyone could sign up and become a seller made it arguably the pioneer for solopreneur ecommerce.
Soon after eBay's acceptance, many companies followed suit as online payment continued to become safer with encryption and secure handling of customer data, As the 2000s unfolded, buying online was accepted by most shoppers, though not widely practiced. However, eBay was not perfect and was still riddled with problems, mostly on the seller quality side, which included scams and slow shipping or poor customer service. This, along with an exponential joining rate of new online shoppers, allowed for Amazon to make its mark and plant the seed that brought it to its behemoth status today.
Amazon single-handedly changed the online shopping experience by solidifying itself as a one-stop shop for absolutely anything and everything. With better policing of its sellers and superior logistics and convenience compared to eBay, it quickly took the lead.
Fast forward to the 2010s, the growing ease of access to products from China through Alibaba, Aliexpress and DHGate in addition to the growth of selling platforms like Shopify and Woocommerce incentivized more and more individuals to start their own ecommerce businesses.
Ecommerce continued a steady growth rate in the 10-15% range through the decade leading up until 2020. When the pandemic lockdown was in full swing, the growth rate rocketed to nearly 60% in Q2 of 2020, due to the fact that every business was forced to either go online for the first time or to enhance their online presence.
Although today, many of the previous restrictions have been lifted and things normalized, the absolute norm of shopping online–sometimes exclusively–has been set.
Breadwinners in this industry include not only the well-known storefronts and selling platforms, but a number of individuals, including dropshippers and digital product sellers.
Even though Amazon accounts for roughly 50% of the US ecommerce market share, the overall market cap for ecommerce businesses is still around $6 trillion, which means there is still a huge opportunity to take the piece of a pie as an individual.
---
15 Ecommerce Business Ideas You can Start Today 💡
If your goal is to become an ecommerce business owner, the first thing you need to have is a solid idea to work with. Here are 15 that you can give a try if they appeal to you after reading their description:
Print-on-Demand merchandise

A more specific form of dropshipping, Print-on-Demand (POD) merchandise is one of the best models for beginners in the ecommerce game due to its ease of fulfilment and straightforward sales offer. POD companies such as Printful and Printify will allow you to easily upload designs and create mockups, and they even have native design tools and vast font libraries so you can make full designs just on their platform. All you will have to do is market your store, either directly through their platform or you can choose your own.
Subscription box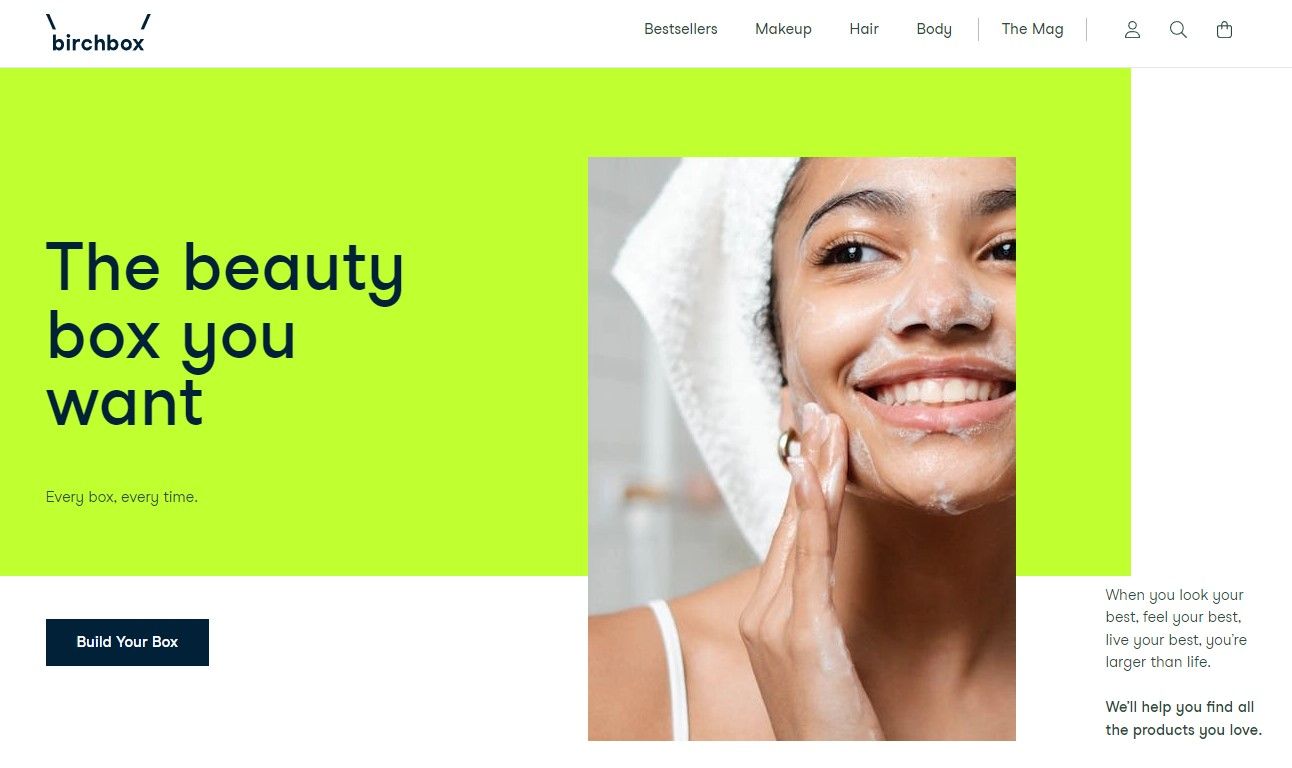 Having recurring revenue is the holy grail in entrepreneurship, and one of the best ways to have your shot at this is to make a subscription box. In its simplest form, a subscription box requires no original manufacturing–simply repackaging curated goods in a certain niche is sufficient. Doing this is simply a clever way of reselling making it a great entry-level ecommerce business idea.
If you have more funding or want to grow and increase your profit margins, you will want to establish exclusive wholesale relationships with companies in your chosen niche.
Sell eBooks
If you want to enter the world of selling eBooks, it is possible to self-publish, and even though the rewards are great when successful, it's a fairly difficult business model. However, for those who already have an established organic audience, self-publishing an eBook, which you can list easily on Whop's marketplace, is a no-brainer.
If you're a beginner and want a bit of a jump start, you can utilize an existing platform such as Kindle, which, thanks to Amazon, has a larger reach than any other book platform and will put you in front of a large audience straight away. Start by doing keyword research and competitive analysis in your book category to see if you have a viable idea for organic discovery. Even if your niche is competitive, for example, if you're an author of a short romance novel, you can utilize TikTok marketing (aka #BookTok) very effectively to help sell your book. Kindle handles all of the fulfillment so once you have success here, it's pretty much a passive income business.
Read: How to sell eBooks on Whop
Pet themed store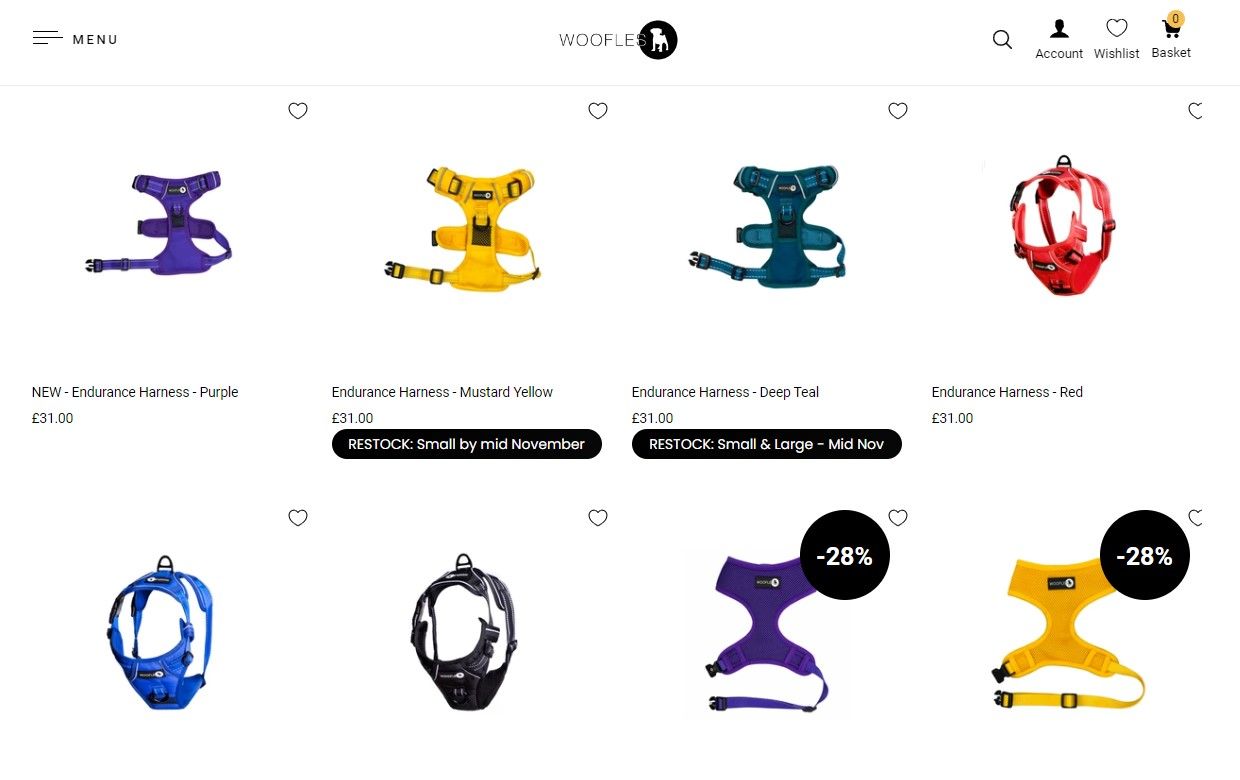 The best audience to sell to is a hungry one, and no one is more rabid than someone who loves their furry friend. Some pet lovers are always on the lookout for accessories for their four-legged friends, and there is no better way to get their attention than if you have a store of not just one, but several products that will keep their cat or dog occupied and entertained. You can get ideas from competing stores, sometimes just by checking out which ads are served to you once you have searched or talked enough about a pet so that you get shown them. Many of these products are actually dropshipped as well, so you won't have to worry about manufacturing an original product.
Mindfulness accessories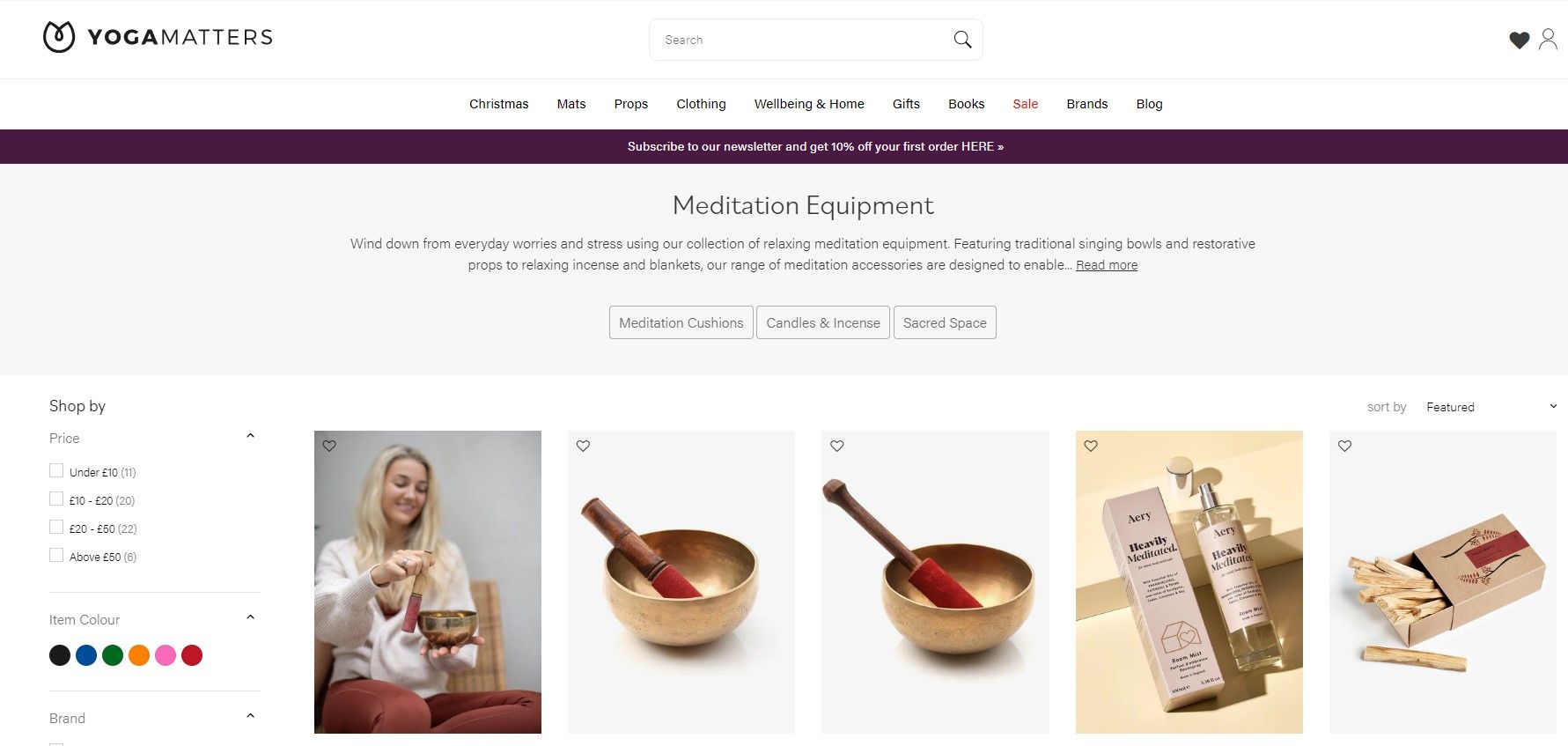 While it might sound like a hippie esoteric practice, mindfulness has been scientifically proven to bring benefits in the workplace in addition to increasing overall well-being. In the early 2000s, Jon Kabat-Zinn of Google famously brought modern mindfulness to the corporate world with his company talks on the topic that have garnered millions of views on YouTube. Since then, the topic of mindfulness has exploded into a multi-billion dollar industry, with meditation apps like Headspace and Calm becoming unicorns. Physical products in this niche have experienced their fair share of growth as well. Examples include meditation and yoga accessories like blocks, mats, and incense holders. Even devices such as the Oura ring, which has become wildly popular in recent years, can broadly fall into this category of self-aware maintenance, so your idea can be as low or high-tech as you'd like in this realm.
Outdoor goods

While some are pushing the inevitability of the virtual world and accessing it at home, now more than ever, people are getting out of their house and experiencing the great outdoors. Travel has reached an all-time high since the pandemic lockdown, and since many are getting more environmentally conscious, road trips are becoming increasingly popular.
With these local rendezvous comes a need for all of the gear to make that moment memorable, which presents a great opportunity for purveyors of all outdoor goods. Ideas for products can range from anywhere to tents, ponchos, knives, flashlights, or portable cookware. You can specialize in a single product or create your own mini line as an outdoor goods ecommerce business owner.
Sleep category accessories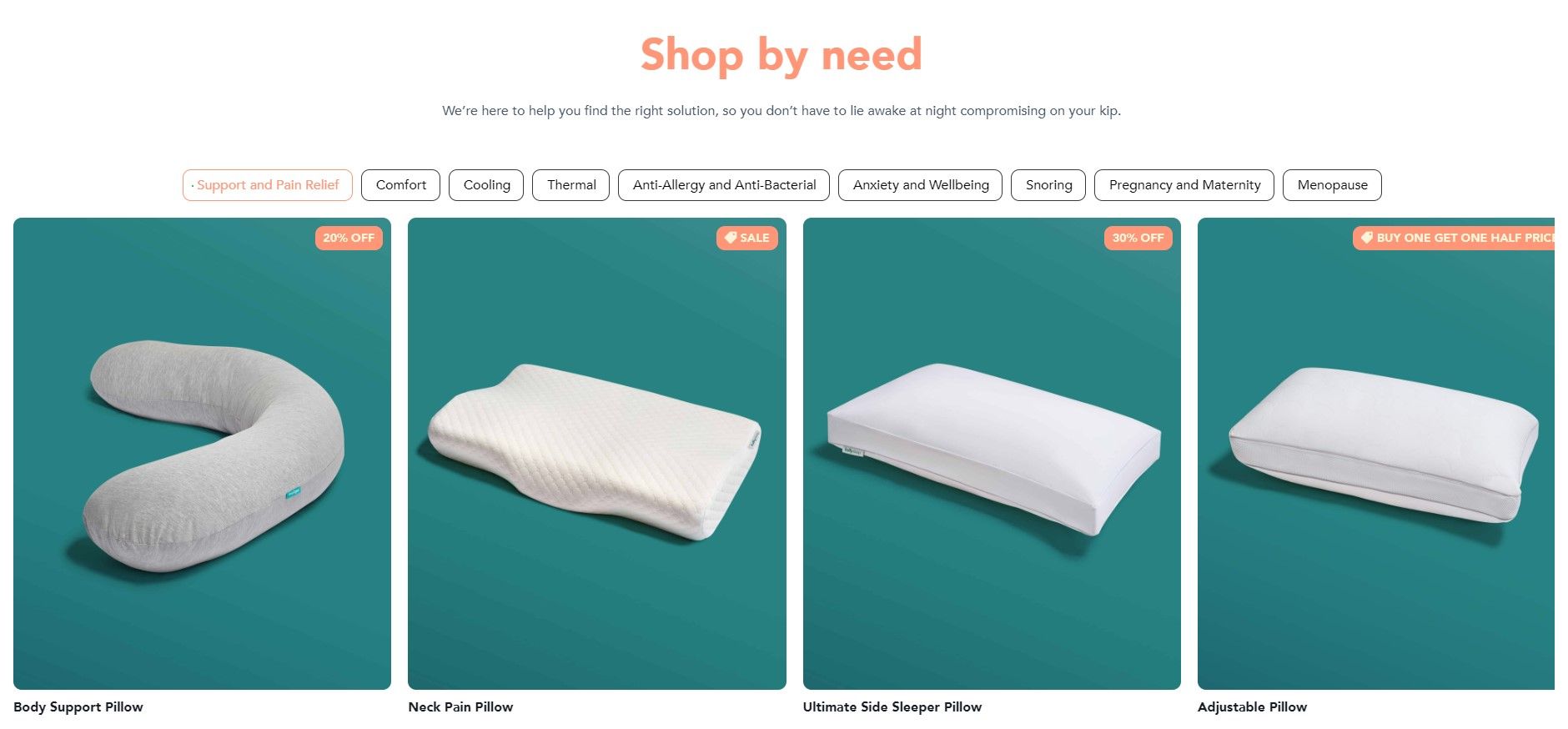 Getting a good night's rest is difficult for an increasingly growing segment of the population–nearly half of adults in the US have sleep-related problems, with roughly 10% of the population suffering from chronic insomnia. These sleep-related issues are prevalent across all races and socioeconomic classes, with a good-sized segment of high-earners. These high-earners are really good at turning on for the day but seek assistance for winding down and sleeping, which has opened up a huge market segment for those willing to help others catch Z's.
You could create something like an eye mask, a calming diffuser, or a specialized blanket, all with the intention of giving its user calm and rest. This audience is sometimes a desperate one, so solving their problem with an effective solution will make for a lot of gratitude coming your way and for word-of-mouth recommendations and reviews.
Supplements
Although this has always been quite a competitive field, if you manage to have a hit product in the supplement world, you will have quite the breadwinner and one that will attract the attention of investors, including potential buyers.
Be sure to do thorough research on both your niche and supplier to ensure the quality of what you are selling, and most importantly, about what you can publicly claim your product does. Both formal regulation and advertisers can be especially strict towards supplement brands, so research and development is of utmost importance. If you have a solid marketing plan and want to skip the R&D, brands like Suplify will dropship their white-labeled product via your storefront, however, the profit margins won't be as good.
Wedding-related items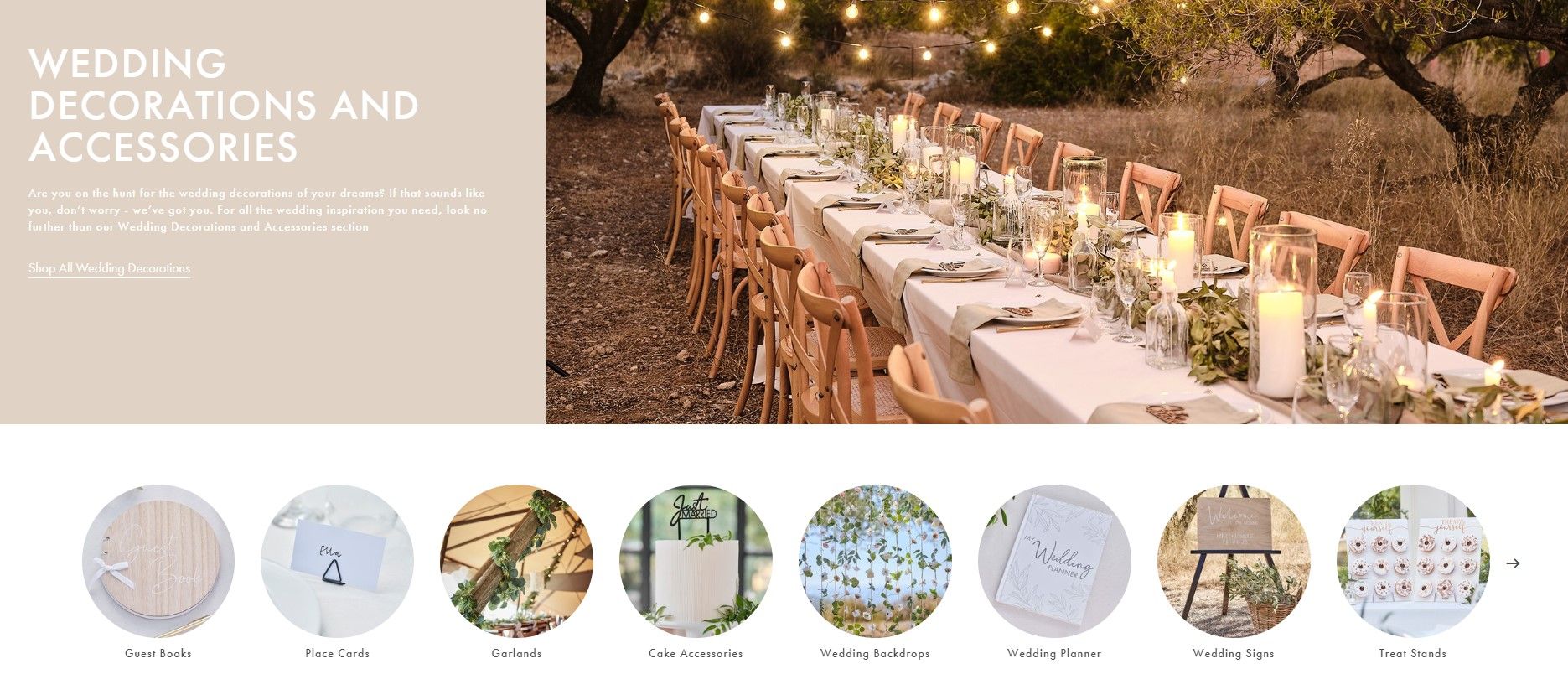 Even though it's a once-in-a-lifetime occurrence, a wedding is often one of the biggest expense categories in a person's life, and thus presents a whopping $70 billion + industry in the US alone. Any wedding photographer or DJ will tell you that customers in this category often have above-average budgets and are the easiest to buy add-ons. However, this primed customer base comes with high expectations for solid product and delivery, so make sure your game is on point if you want to service this audience, be sure to deliver your A-game so you can give them a lifetime memory.
Matching clothing items or accessories for bridesmaids or groomsmen, themed decorations, and take-home gifts for attendees are all good product ideas.
Sell online courses
If you have a teacher's mentality and find digital products appealing, or, if you already have an established online presence, you can branch beyond simply selling eBooks and sell any type of online course.
While some may go the route of private label reselling (PLR) of digital products, it is better that you create a course that is aligned with a strong personal brand identity with the goal of creating lasting value. When your course is complete and ready to be sold, Whop is your go-to, all-in-one solution for your online course. In addition to being able to sell and host courses in both file and video format with a slick native interface, you can host paid communities to gain ongoing recurring revenue and value for customers. Sign up to sell your online course with Whop here.
Read: How to create an online course to sell
Resell/Retail Arbitrage
While much of ecommerce means either creating your own product or dropshipping a product that is relatively unknown and creating demand for it, there is another way. You can start exercising that online selling muscle by selling product that already has established demand through reselling and retail arbitrage.
These two terms both fall under the broad reselling category, and while it can be intimidating and overwhelming for beginners to enter, it can be one of the fastest rewarding ecommerce business models to take part in, with many people making a solid supplementary income a short time after starting their reselling or retail arbitrage journey.
Thankfully, you never have to go on this journey alone. Whop is known for its reselling communities–you can read about some of the best Reselling Discords out there that will give you an edge in this game right here.
Read: Guide to Retail Arbitrage
Sell private label/white-labeled products
Most products that you see on Amazon from individual sellers often fall into the private label category, meaning that the product is a fairly standard design that has been slightly modified and branded for someone to sell their product under. While profits can be had, going the traditional private label selling route on Amazon especially has become quite difficult for those that don't have large budgets and the willingness to pivot or constantly fight off competition.
For those who want to enter the business-to-business category so as to avoid the more competitive direct-to-consumer business model, you can create and sell these private-label products for wholesale to other businesses that will brand and resell them. We will talk more about these different ecommerce business models in the next section of this guide.
Open a jewelry store
For those with an appreciation of beauty, selling jewelry may be the best ecommerce business idea to go with. Believe it or not, but the wholesale prices of jewelry can be far lower than you think–most bling is marked up big, making this area quite popular for ecommerce owners who want good profit margins.
In order to justify the value of your jewelry and to shine amongst the competition, focus on the branding, particularly the packing, to make for a memorable buying experience. Think Apple–if you've ever purchased one of their products, you'll know how special they make you feel when you open them. Do the same for your jewelry, and you'll be a big step ahead of much of your competition.
Niche tech accessories
While the conglomerates can't be competed against when it comes to mainstream, higher-ticket tech items like phones and gaming consoles, this market is big enough that you can carve out a fanbase for a tech-related accessory.
Phone cases and chargers are saturated, but if you have a unique design or feature, you might be able to break in with one of these items - but it's better that you choose something to sell that isn't as common, such as a mini projector or cool ceiling light display.
Browse sites like Aliexpress for tech items that catch your eye that you can brand and potentially dropship as your own. Keep in mind simplicity and durability for whatever you choose, so be sure to buy and test the item yourself as nothing is more annoying than an electronic that breaks straight away after buying.
Create viral content or themed channels
Although not exactly a traditional ecommerce model, you are creating consumables in the form of media that you can spread far and wide and hopefully receive ad revenue from. In addition to getting paid from the platform once you reach a certain threshold, you can get paid directly from sponsors and affiliates as your channel continues to grow.
Whether you make and edit the videos yourself or with the help of an outsourced editor or even AI doesn't matter, so long as the end result is engaging and entertaining.
Be sure to consider all copyright compliance and give credit where it's due, as this is the biggest threat to any independent online media business apart from competition and algorithm woes.
This list is by no means an extensive list and may not include the exact business model that you might succeed in. That said, if you feel you want to do more thorough planning for success, you will have quite an edge once you understand the broad theory of ecommerce business models, which we will get into in this next section.
---
Ecommerce business models 📈
If your goal is to become an ecommerce business owner, the first thing you need to know are the various business models. While the models can get more specific, here are three that will broadly cover all of the basics you need to know:
Wholesaling
Although this model often operates behind the scenes, it is the lifeblood of many businesses as it is the bulk selling of goods, typically to businesses that will sell each item individually.
Profit margins are normally slim, so volume is king in this game. As a beginner, unless you have a unique connection, you probably won't get involved in wholesaling, but you can consider having other businesses as your customer, as we will discuss in the next model.
B2B
Conducting business-to-business transactions in your ecommerce business model will put you in the B2B category. While wholesaling is a popular form of this model, you can still create and sell products that only businesses use, for example, you can source and sell unique office or shipping supplies.
If you find the right niche and create a strong outreach and lead generation system, you can operate in a fairly non-competitive realm because your business won't really be facing the public too much, which means you won't be on the radar of copycatters.
D2C
Direct-to-consumer, or D2C, is by far the most popular ecommerce business model. Just about any consumer good that you purchase, whether it's from your favorite retailer, grocery store, or Amazon, is in the D2C category. You can sell basically anything direct to consumer, ranging from random trinkets and gadgets that are often popular with dropshippers, or high-end jewelry or clothing. Having a strong brand is what will set you apart from other D2C brands and is the key to giving you a solid base that you can profitably market.
Different types of ecommerce products to sell 💵
When starting an ecommerce brand, your main product will fall broadly into the category of either physical or digital. Let's go over the basics of each, including examples and some pros and cons so you can know which is best for you.
Physical products
Selling a physical product is probably the first thing that comes to mind for someone who has an ecommerce business idea. Some general categories and examples include:
Seasonal
Although the window for products in these categories is short-lived, many people get their start selling seasonal goods as they are an incredibly easy demographic to sell your item to. The hardest part is simply getting your product in front of their face. One-time holidays such as Valentine's Day, Halloween, Fourth of July or any other national events and religious holidays like Christmas and Hanukkah all have associated merchandise, memorabilia and themed items, and are better seasonal product examples than broader categories like Spring or Winter.
The challenge will be managing your inventory so you have just enough to sell all of it. While the demand in the moment is incredibly high, your product is essentially useless until the following year if you have too much of it.
Trending
Separate from but similar to seasonal products, trending products range from the fidget spinner from long ago to things like decorative lighters and mini-projectors. Marketing trends are sometimes started by big companies, and other times are just mysterious emergences in the collective psyche that catch on.
Selling a trending product can prove incredibly profitable and somewhat sustainable over a longer timeframe compared to seasonal items, but you always have to be on guard about competition and the inevitable fading of trends.
Merchandise
The creative types dream to push out their merchandise to the world, and while this sometimes results in a profitable business, more often than not, it follows the path of being more of an expensive hobby like most artistic ventures are. Unless you are already a popular figure - in which case launching merchandise to your fans is a sure bet, you will need to grow your own presence and likely utilize influencer marketing and brand collaborations to put your stuff on the map.
It's easy to put your brand on any form of merch nowadays, with many providers allowing for cheap manufacturing and even print-on-demand for all types of clothing and even coffee mugs and posters.
Supplements and Food
While heavily regulated, breaking into this game can prove quite profitable but requires quite a bit of planning, research, and development to bring to life. Often, sellers will choose to work with companies that already have the green light to sell consumables, and will whitelabel those products as their own, especially in the supplement realm. Competition for generic supplements, however, is quite fierce as the margins can be good but they're always best for those who have the most money.
Entering the food world might best be done locally, at least first, because having your product cleared to sell for ecommerce is a lengthy process.
Useful and unique
Last but by no means least, if you manage to create your own product that is both useful and unique, you will have struck business gold when you reach the point that you can gain sole intellectual property or a patent on your design. These types of products often have the hardest early stages as there are many research and development costs involved, and just because you think something is useful and unique, it doesn't mean that the world does.
Interestingly enough, because of the accelerated progress of manufacturing, useful and unique products that appear to be inventions are showing up on places like TikTok but are in fact products that are being dropshipped–examples include a convenient phone cleaning gadget or an easy clean blender that snaps to the side of your sink. You can get your start with a generic useful product and then contact the manufacturer and add a unique feature to make your product better than the competition and give you some immunity to the copiers.
Physical product pros and cons
While it feels amazing to be able to physically touch and use a product knowing that it is your creation, you should consider the potential downside in addition to the perks.
Pros
Easy to showcase the product: with creative marketing, you can capture audience attention or utilize user-generated content (UGC) for marketing.
Utility in daily life: makes for organic word of mouth and long-term customer loyalty if the product is good.
What you see is what you get: pricing and perceived value is quite straightforward and standard, so if the quality is good enough, people are happy with what they buy.
Ability to secure patent for unique product: The greatest advantage of a physical product is the ability to secure a patent, which often opens up many profitable, large-scale distribution in brand name stores which often means a valuation or even annual revenue in the eight figures or more.
Cons
Manufacturing costs: Selling a physical product means meeting minimum orders that are fairly high if you want good profit margins. Those with more money get better prices, so if you have competition that is too similar to yours, you will inevitably lose to them if they have deeper pockets.
Need to manage logistics: Sipping time for both bulk inventory to you and product to customers needs to be constantly tailored based on the size of your business. Customer returns, which often include damaged items, are the source of some of the biggest headaches for physical product ecommerce operators.
Extremely competitive: Success attracts competition. If you decide to dropship in order to avoid the manufacturing cost and logistics issues, or if you're in the seasonal or trending product categories, expect to have a cutthroat, sometimes very well-funded crowd to compete against. Even if you have done your best to hedge against competition with a brand and a patent, you're vulnerable to having someone who might poach your audience wanting a chunk of your pie.
Difficult to create a sustainable profitable business: Even if you join the lucky few that manage to keep competition at bay, you will continue to fight fires and could potentially lose everything you have practically overnight, unless the product is truly useful and unique, and even then, the business model will have to adapt to remain profitable.
Digital products
Because of the growing list of cons that physical products have, some people choose to go the digital product route. With no need for traditional inventory management, logistics and zero production cost, digital products are a highly attractive model. However, because they are relatively cheap to make, you need to do a great job of sharing real value and marketing yourself in a trustworthy way so that you can gain a loyal audience.
While they can take on many form they will generally fall into one of these categories:
eBooks
Productizing your knowledge into an eBook format is one of the most popular ways to get started in the digital product game–and for good reason. Because of the relatively low price point and the familiarity of purchasing books in general, you don't have to do much convincing to get a potential customer to buy an eBook from you. It is possible to start a fully-fledged business entirely off of eBooks.
Coaching/consulting
While it isn't necessarily a product in the traditional ecommerce sense, you can host and sell your time online. A good degree of trust including a strong online presence and reputation, ideally with thorough testimonials, will be needed in order to sell coaching or consulting. The more impressive and extensive your experience is, the higher you can charge– $1000 per hour is not unheard of in certain areas like high ticket conversion rate consultations, so at these levels, selling your time for money is certainly worth it.
Video courses
These have the potential to provide either the best or the worst value for customers, so you need to make sure you have planned your product well if you are planning to sell a video course.
Hold yourself to a high standard of someone who truly believes in their offer and its ability to give real success to its students. Think of the value you can give in it first before considering how much you can take from the customer. By doing so, you will set yourself up for long-term success because you will inevitably get good reviews which will positively compound your conversion rate and word-of-mouth recommendations. Chasing short-term money with sensational claims and high price points may give your bank account a short injection of cash, but your long term reputation is never worth selling anything subpar, no matter how much it might make you in the moment.
Subscriptions
Having a recurring membership is the holy grail of business, and applying this in the digital product space might be one of the best business models of today. Before you start a paid subscription, consider creating a free group to prove value and to gain customer loyalty before either changing the group entirely to paid. If you don't want a fully paid community, reserve certain sections for the paid members and keep a basic chat for the free lurkers.
👉 If you're thinking about making a subscription, there is no better place to sell it than Whop. With a growing marketplace of buyers and sellers and a superior dashboard and authentication system, you can get started today as a seller in less than 10 minutes here.
Digital product pros and cons
While there is a lot of buzz about selling digital products online today, you should consider both the positive and negative aspects of doing so, which include the following:

Pros
Virtually no cost to produce: Unlike physical products, there will be no manufacturing costs or minimum order quantities. All you need is your knowledge and platforms to productize and distribute it, and these places are becoming increasingly cheaper and more accessible.
Easily scalable once proven: Since there is no cost to produce these, selling one often costs the same as selling 1000, particularly if you organic marketing channels for which you can simply continue to post content in order to scale. If you're running ads, it can sometimes be as simple as dialing up the ad spend a bit in order to generate more profits.
Simple to update: Customers love new versions of a product that they already like, but unlike something like an iPhone which needs to be built again from scratch, once you have a new version of your product planned, the time between the old and newest version can be as quick as the sending of an email or mass group notification.
Cons
Can be heavily reliant on ads: If you are selling high ticket items, you will very likely have to set up an intricate sales funnel and create and maintain various ad sets in order to keep your business profitable. The only way to escape the reliance on ads is by setting up a solid organic marketing channel and funnel, but this can easily include costs and quite a bit of setup.
Capricious audience: Some groups of people are chronic digital product buyers, which is both good and bad. You may have caught your audience in a vulnerable moment when they decide to buy your product, so they might change their mind shortly after purchasing, which might mean that they decide to continue with another program and potentially ask for a refund on yours. This risk is mostly true if you are in a sensationalized and general niche, so the more specific your offer is and the more personal loyalty your customer base has, the less likely you will be prone to the downside of this demographic.
Chargebacks risks: In addition to simply asking for returns, you run a higher risk of customers opening chargebacks successfully due to the nature of the product–you can't really prove delivery with a shipping address and tracking number. Payment gateways like PayPal can be especially notorious for allowing customers to take advantage of tracking requirements to get a digital product, keep it, and chargeback on the merchant. Having too many of these can get you kicked off of your payment gateway which can put business as usual to a halt.
Opening your own ecommerce store 🛒
Now that you know a little more about the different types of ecommerce business models and various products that you can sell using them, you can now consider opening up your very own storefront.
Selling on third-party platforms
Gone are the days where you need to code up your whole interface and user experience. Existing solutions to serve potential ecommerce business owners are plentiful. Here we will go over a few of the third-party platforms that you can sell on and a quick rundown on each of them whether you choose to sell either physical or digital products.
Where to sell physical products online
eBay
If you are partaking in basic reselling or retail arbitrage, the best platform to start on is eBay. You can get your feet wet here with an easy signup process and steady traffic for brand-name items that you can sell basically without restriction.
Amazon
Although it is possible to perform retail arbitrage on Amazon, the biggest perk that this platform presents as a physical ecommerce store owner is its Fulfillment By Amazon (FBA) program, which handles all of the shipping, logistics, and nearly all of the customer service for you.
Shopify
For those who want to sell their physical product on its own storefront, it's hard to compete with Shopify. With an impressive array of themes, both free and paid, it is a trusted choice for many ecommerce companies. A good alternative for those who have solid marketing and are looking to dropship is Sellfy.
Whatnot
Something to try for those with an audience mostly in the reselling of memorabilia and streetwear, Whatnot offers a livestream shopping experience that allows business owners to move inventory in a fun environment that can be gamified with live incentives.
Where to sell digital products online
If you want to join the next generation of online entrepreneurs who are cashing in on the digital product gold rush, look no further than Whop. With an all-in-one solution that includes an intuitive dashboard, unparalleled customer support, easy to use API and one of the fastest growing digital marketplaces, Whop makes for a seamless experience for both buyers and sellers.
Whop supports the selling of all of the following:
How to Market Your Ecommerce store
Bringing an audience to your ecommerce store with marketing is the final step in turning your idea into a business.
Your marketing will fall into one of two categories: Organic and Paid.
Here's a quick rundown on both along with examples:
Organic
Nailing an organic marketing strategy is incredibly rewarding as it will create a fairly consistent funnel to your ecommerce store. Additionally, apart from any employee or assistant costs to carry out your strategy, all of the traffic is acquired at no cost. However, it's not easy to get organic marketing right. Here are three of the most common methods for organic marketing of your online product:
Social media platforms: Probably the most potent of all organic marketing at the moment, reaching your target audience with social media is now more mandatory because of its potential. Picking one platform and dominating it, whether it's YouTube, TikTok, X or Instagram is more important than trying too much at once which can potentially dilute your brand and its message and focus.
Content marketing: While content marketing is often done on social media, it differs because of its educational approach which might not even directly mention the product that you're selling. Content marketing is also often done in the form of blog posts. Learning to build out a blog with organic traffic using SEO is one of the most underrated but difficult ways to market your ecommerce business.
Shoutouts: Free shoutouts are becoming increasingly less common, but it is still possible to trade audiences between other businesses by either mentioning each other in social media posts or by doing educational guest posts on another business' blog.
Paid
Some businesses are made essentially overnight when a winning ad set hits, such as a campaign that returns more than a 10x return on ad spend (ROAS) that continues to work and scale. Striking gold in this way is no easy task however, and when starting off in paid ads, simply breaking even is a good initial goal, whether it's through paid sponsorships or platform advertising. Here's a bit more about different paid advertising methods that you can use for your ecommerce business:
Sponsorships: Leveraging someone else's existing audience through a sponsored post or story mention can be one of the most cost-effective ways to gain new fans. It can also be a great way to waste ad spend. To make sure you get the most with your money, make sure to ask questions about post reach and engagement or use tools to analyze how actively engaged someone's audience is before agreeing to a fair price. The most important component to a successful social media sponsorship is a shared audience demographic, without this, your conversion will suffer no matter how good your reach is.
Platform advertising: Just like with organic marketing on platforms, your best bet is to pick a platform to master running paid ads on. Every platform, including TikTok, Instagram, YouTube and Snapchat have their own native ad network that you can be part of. Be mindful of your ad spend and make sure to create a strict method and stick with it as ads can get expensive quickly. Because of the intricate nature of ads, consider hiring an experienced agency.
Paid Collaborations: Rather than free shoutouts, more brands and influencers that are established are doing paid collaborations. Unlike sponsorships, collaborations have mutual benefit, and sometimes means birthing an entirely new product under a bigger brand's name so that you get a spotlight on your brand via the collaboration. While these can be done early on, paid collabs are often the territory of businesses that are already proven to be profitable.
Building a Scalable Ecommerce Business 🤑
You can't approach the ecommerce game hoping to "get rich". While making money and getting rich is certainly part of success in ecommerce, achieving true success means approaching the task in a serious manner. This is defined by a desire to become financially prosperous in the long-term which means not worrying too much about short-term wins, and to focus more on creating a base for lasting success in your ecommerce business.
Here are some tips that will allow you to do so:
Establish your brand's identity, mission and vision and make sure it is clear and unique across all of your projects and most importantly, true to yourself.
Create a solid brand reputation which includes great customer service, and preserve it at all costs
Seek for and maintain good relationships with any contractors or businesses that are assisting yours, which include your freelancers, employees and suppliers
Start small, test and grow: You can start by dropshipping or selling on Amazon and then pivoting to your very own storefront
Don't be afraid to pivot or close shop entirely if your concept is clearly not working. There's a difference between pushing through a rocky patch and stubbornly trying to save a sinking ship. Although it's impossible to give general advice on whether or not your business will succeed or not through the dips that come along the way, just know that they are inevitable and all just part of the game, so enjoy the ride!
👉 If you want to join our growing marketplace for both buyers and sellers of all digital products, consider becoming a seller on Whop. It takes less than 10 minutes to sign up, and once you've done so, you will become a crucial part of our ecosystem which is quickly becoming recognized as the internet's #1 place to sell your digital product. Sign up here today!