Looking for how to sell digital products? We've got you covered.
In this article, we'll share everything you need to know about digital products, from how to create them to where to sell them. No matter what your goal is, there's a digital asset plan that's right for you and your goals.
So let's jump in!
What Is A Digital Product?
Before we get into how to sell them, it's important to understand what exactly a digital product is in the first place.
Put simply, a digital product is an intangible asset that can be sold online. Because it is typically a downloadable or streamable file, there's no need to keep inventory, and it can be sold over and over again. This makes it relatively easy for people to create and sell because of the relatively low upfront cost and high potential ROI!
The beauty of digital products is that the costs are minimal, and the margin potential is huge. That's why they are so popular with entrepreneurs these days and are continually growing in popularity.
Types Of Digital Products
There are all kinds of digital products that you can sell, from online communities, different kinds of templates (notion, figma, excel), to online courses or newsletters. Below we'll look more into each of these.
1) Newsletters
Email newsletters are still an essential way for businesses to market to their audience. In fact, they have increased in value in recent years due to customizable templates, the ability to integrate links to social media sites, and the fact that they can help you gain significant leads to sell to.
While there are many different platforms to choose from, such as Flodesk or Mailchimp, there are truly endless ways to customize digital newsletters for your business.
In addition, with modern tracking software that shares your open rate, bounce rate, spam folder likelihood, and more, you can keep track of which marketing campaigns perform well and which ones don't. Metrics like these then allow you to tweak and test different subject lines, CTAs (calls to action), etc.
Some platforms also allow creators to monetize their email newsletters by having recipients pay a weekly or monthly subscription fee.
2) Courses
Courses are another digital product sweeping the online world. Nowadays, online courses are an accessible way to gain information about a topic you're interested in.
Because of this, many experts have started utilizing online course platforms to teach others. The profit margins on online courses are incredibly high, and they can either be taught live or be recordings sent out to those that purchase the course.

When used correctly and marketed effectively, courses can bring in a significant income for your business and establish you as an expert in your field.
3) Discord Communities
A discord community is a type of public server on a particular topic. Think of it like Slack for like-minded people.
For example, there may be a server on video games or subreddits. And many claim they are the future of online communities.

With the ability to communicate via text, video, and audio, they are a popular way to stay connected to those with similar interests online.
4) Templates
Digital templates are another huge market.
You can create everything from templates for social media, websites, mailers, flyers, brochures, presets, filters, resumes, emails, etc. Basically, anything that people use in the digital marketing world on a regular basis, you can build a template for.
Some of the most popular design platforms for these are Figma and Notion.
Figma
Figma is a design platform that allows you to work side-by-side with other creators on your team. Its design flow consists of live collaboration and has features such as dynamic overlays and drawing options.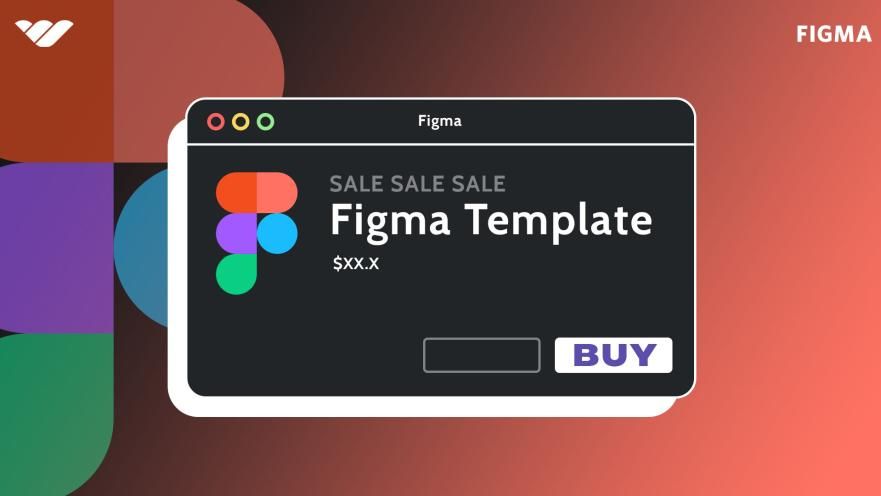 You can also integrate plugins and widgets to keep everyone on your team on the same page. These offerings give you the expanded capacity to create interesting templates to sell in the digital space. Selling Figma templates is a very popular and growing side hustle.
Notion
Notion is a place where you can capture thoughts and create things like productivity templates and task lists.
It's perfect for people who prefer the visual aspect of to-do's, and you can customize templates for anything from note-taking to daily planners.
All you have to do is find something that you're good at, create it, and market it to your audience!
5) E-Books
The world of publishing has changed in recent years, with more authors opting for the self-publishing route.
E-books have been an essential part of this, allowing you to write, format, design, and upload your finished product onto an online platform and sell direct to consumer.
Because e-books can be written on any subject matter and can be any length, these could include anything from workbooks to guides to full-length novels — and everything in between.
In addition, the online learning space is on track to be worth $374 billion by 2026, which means there's definitely an opportunity for you to get your foot in the door.
Top Digital Products
Looking for more ideas? Browse this list of additional top digital product ideas to get your wheels spinning:
Digital Art
Are you an artist at heart? Use your artistic skills to create digital art that can be downloaded, printed off, and framed. Or, format your art into different sizes, like phone and computer backgrounds.
Whether you sell digital posters, wrapping paper designs, or wallpaper, your art can bring in mega-dollars in the digital space.
Photography
Selling your photography as stock photos is a great way to bring in extra cash. You can find a variety of online platforms that will allow you to post your photos online for a profit.
You can sell these individually or in bundles, depending on the type and style of your photographs.
Finding a particular niche for this market is often the best way to be successful in the digital photography space.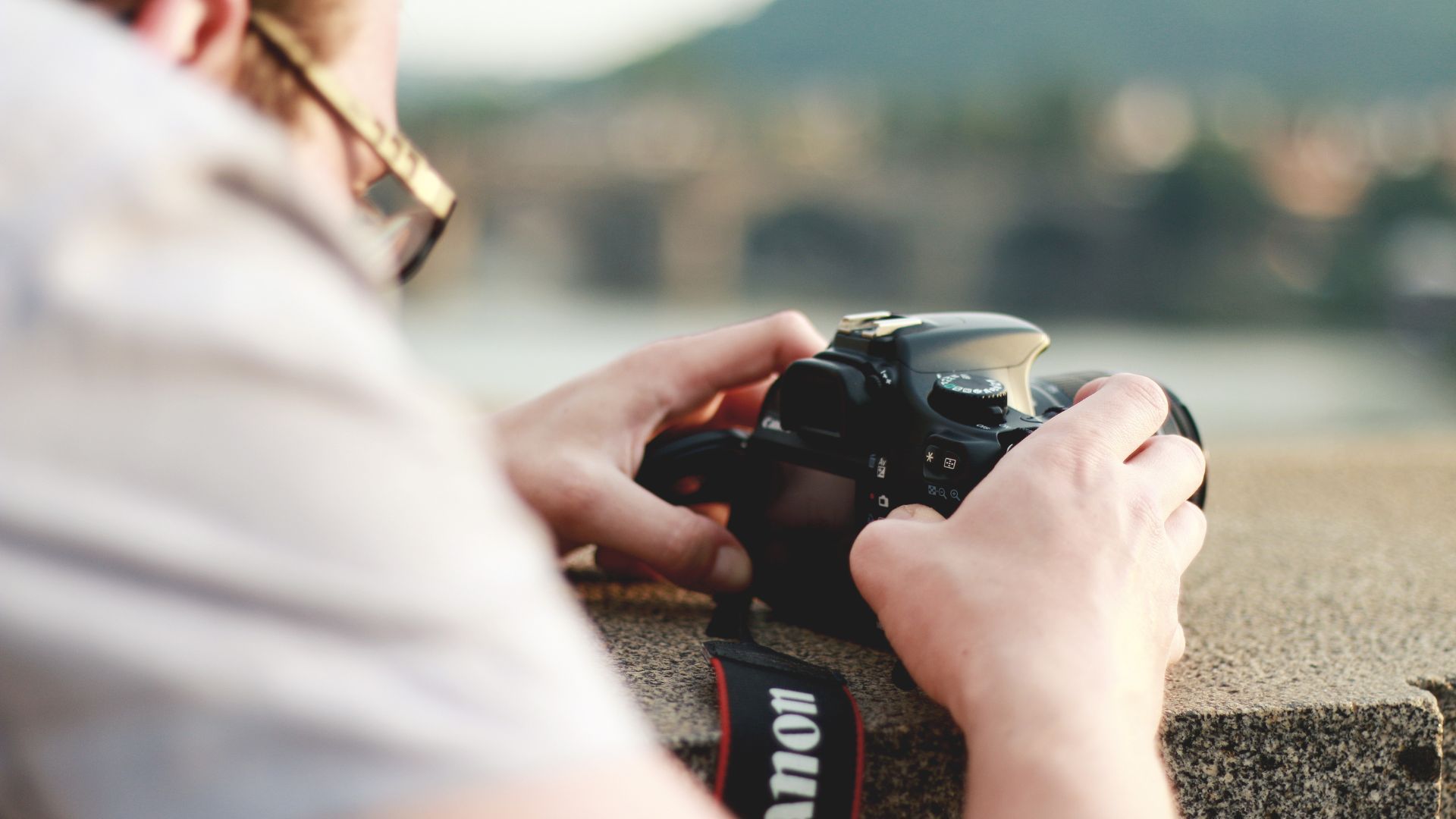 In addition, you can also create presets for people to download and use for their own images! This is one of the hottest markets right now, and these products have an incredible margin, especially if you know what you're doing beforehand.
Presets can be built on almost any platform, and you can either sell them separately or as a suite of options for people to choose from. For example, maybe you sell a "light and airy" option and a "dark and moody" option. Or perhaps you create a whole bundle for travel photography!
Whatever you choose, you can create different price points and variables for these offerings.
Note: This is another option that may require a bit of research before launching, just so you know which file types your customers will need and how to create them. The last thing you want is to launch a beautiful preset and be inundated with messages saying no one can access them.
Printables
This goes hand-in-hand with the template idea we mentioned above, but printables can be anything from calendars to meal plans to repair manuals.
There's a huge market for these products, and you can customize this idea to fit your niche.
For example, you can customize stickers, gift tags, workbooks, trivia pages, and more and switch them out or add to them seasonally!
Not only do generic printables sell, but Christmas, Easter, back-to-school, baby shower, Fourth of July, and other holiday-themed printables can bring people to your brand and keep them coming back for each occasion.
Website Themes
Are you savvy with web design? Consider creating website themes.
While this option can take a lot of time and effort, it can pay off tremendously, especially if you have previous skills that lend themselves to web page creation.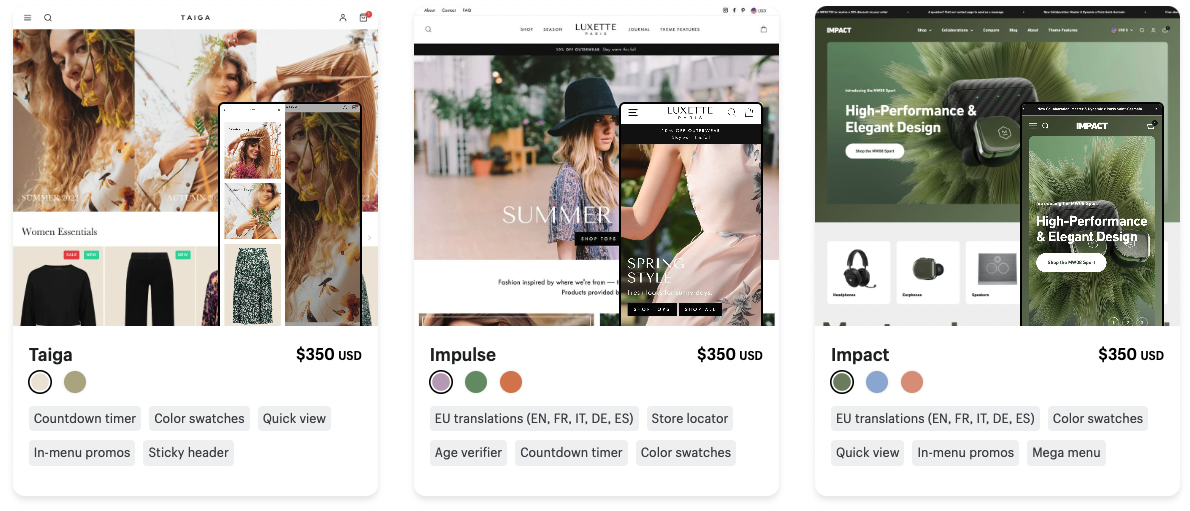 The market for these types of products can be as broad or niched-down as you'd like for it to be. For example, if you have a knack for designing feminine, pastel-colored themes, you may be looking to sell to female entrepreneurs or bloggers.
On the other hand, if you specialize in minimalistic, neutral-toned pages, your market may be financial businesses or landing pages.
Whatever you are good at designing, focus on that particular market and create offerings that can grow alongside your audience.
Note: You may have to occasionally update these themes or troubleshoot things with your customers, but if you charge enough, this may be worth it!
Music
Did you know that musical downloads count as digital assets?
If you are a musician who has created songs, think about licensing them to content creators, filmmakers, and the like. Not only will this get your name out there, but it will also provide a stream of revenue.
While these are some of the top ideas for digital products in 2023, the options are truly limitless.
How To Create Your Own Digital Products
With some of these ideas now circulating in your head, the next question is, "How do I create my own digital products?"
Figure Out Your Idea
It all starts with a great idea, so take some time to brainstorm what you think you might want to create. This will help you narrow down your creation process and determine how much time it will take you to develop your idea.
For example, do you have particular knowledge in an area that you could create a course about? Maybe explore that. Do you have artistic abilities that you can harness and make stunning digital artwork? Cha-ching. Do you love staying organized and have a knack for organization templates? Craft the best one!
Whatever your idea is, let your mind wander until you land on something to try.
Do Some Research
The next step is to do some actual research. You'll want to explore blogs, comments, product reviews, online groups, etc., to see what people are saying about similar products.
This can help you avoid making the same mistakes other creators did and give you an idea of how your creation should be different.
This is also important to make sure your idea is actually viable. Not every idea is a good one, but you can weed out the bad ideas by doing the right kind of research before diving in.
Create A Minimum Viable Product
If you're aiming for profitability, start with the smallest product that will offer a meaningful benefit to your audience — a minimum viable product, if you will.
For example, don't immediately go out and create 100 different brochure or resume templates. Find one or two that you know are going to make an impact and start there.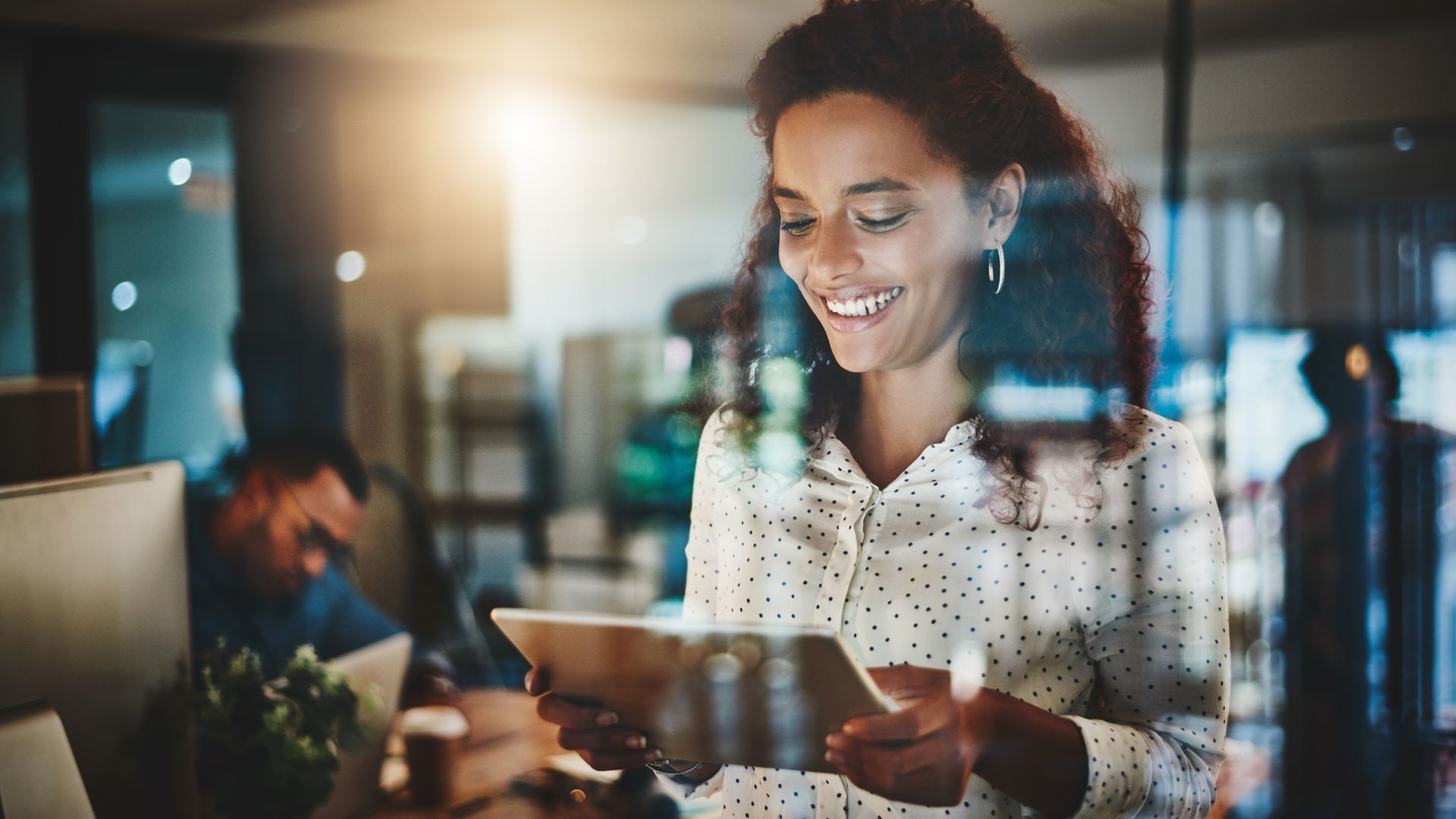 While selling a product is your ultimate goal, you can also create a free offering to test out your idea first and build an audience.
You'll want to have a strategic plan in place if this is the route you choose, but it's one way to test a theory or product before devoting a significant amount of time to it.
You can always expand and kick it up a notch when you're ready to sell for real.
Find The Right Creation Platform
It's important to find the right platform to create your product on, too. Things like Figma, Notion, and Canva are good places to start for templates.
However, you'll want to make sure you're not just taking others' ideas and passing them off as your own. Just like any other product, it needs to be an original creation.
Of course, you can be inspired by what you see, but you don't want your great idea to become a nightmare because you copied it.
You'll also want to partner with the right platform to sell your idea. Marketplaces like Whop can allow you to list your goods for sale and reach a broader audience than if you were to simply list on your own website. More on that later.
How To Sell Digital Products
Ok. So you have your idea, know how to create it, and are ready to sell digital products online. Great!
Here are our top tips to get started:
1) Have The Right Files And Format
It may sound basic, but you'll need to have all of your digital downloads and streamable products in the correct format. There's nothing worse than having to go back and figure out the backend of your digital files when you're ready to hit "upload."
Take it step-by-step and keep track of the details along the way.
2) Collect Pre-Orders
One of the best ways to create demand for your product and know you have an audience to sell to is to collect pre-orders. This allows you to begin collecting revenue and establishes that there's an actual desire for what you're creating.
During this time period, you may want to offer certain discounts or additional offerings in exchange for feedback. Consider this a "soft launch" of sorts that allows you to figure out any kinks in your workflow and gather customer feedback.
This works especially well for online courses. In fact, there are people who don't even have their entire course figured out before they sell the idea to consumers. While you have to be cautious with this approach, it can be another way to gauge interest and give yourself the time and money to develop the online course you want.
3) Find The Right Marketplace
Digital products can certainly live on your website if you know how to get it all set up and have an online store activated.
However, there's a much more powerful way to make sales other than driving people to your website each time: a digital marketplace.
These platforms allow potential customers to search for products in your category, browse the offerings, and purchase directly from the marketplace.
These types of online platforms make it easy to pay and provide 24/7 support so you don't have to worry about monitoring your own sales in addition to creating your products.
We'll touch more on this below.
4) Market Your Product
In order to drive traffic to your product and make sales, you need a marketing plan.
Here are a few ideas:
Social media marketing: Share your items on your social media pages, such as TikTok, Facebook, Instagram, YouTube, etc. Video content is a huge marketing tool these days, and you can gain lots of traction via this method.
Optimize SEO: Having the right search engine optimization allows Google to rank you higher when people search for products like yours. This can drive more traffic to your website.
Email marketing campaigns: Email marketing allows you to gather the contact information of potential customers so you can send them future offers. This is like the old-fashioned way of sending direct mailers but much more effective these days.
Utilize affiliate marketing: This idea has been around since blogging became popular, but you can pay third-party marketers to promote your products on their websites in exchange for commissions or fees.
The bottom line is a solid marketing plan utilizes modern technology — especially since you're selling digital products — and leans into the strengths of your enterprise.
How To Get Started With Whop
Now that you have all of this information under your belt, it's time to discuss where to sell digital products.
Whop is one of the best marketplaces to partner with for selling digital products online. The platform allows consumers to browse, discover, and buy digital goods and services.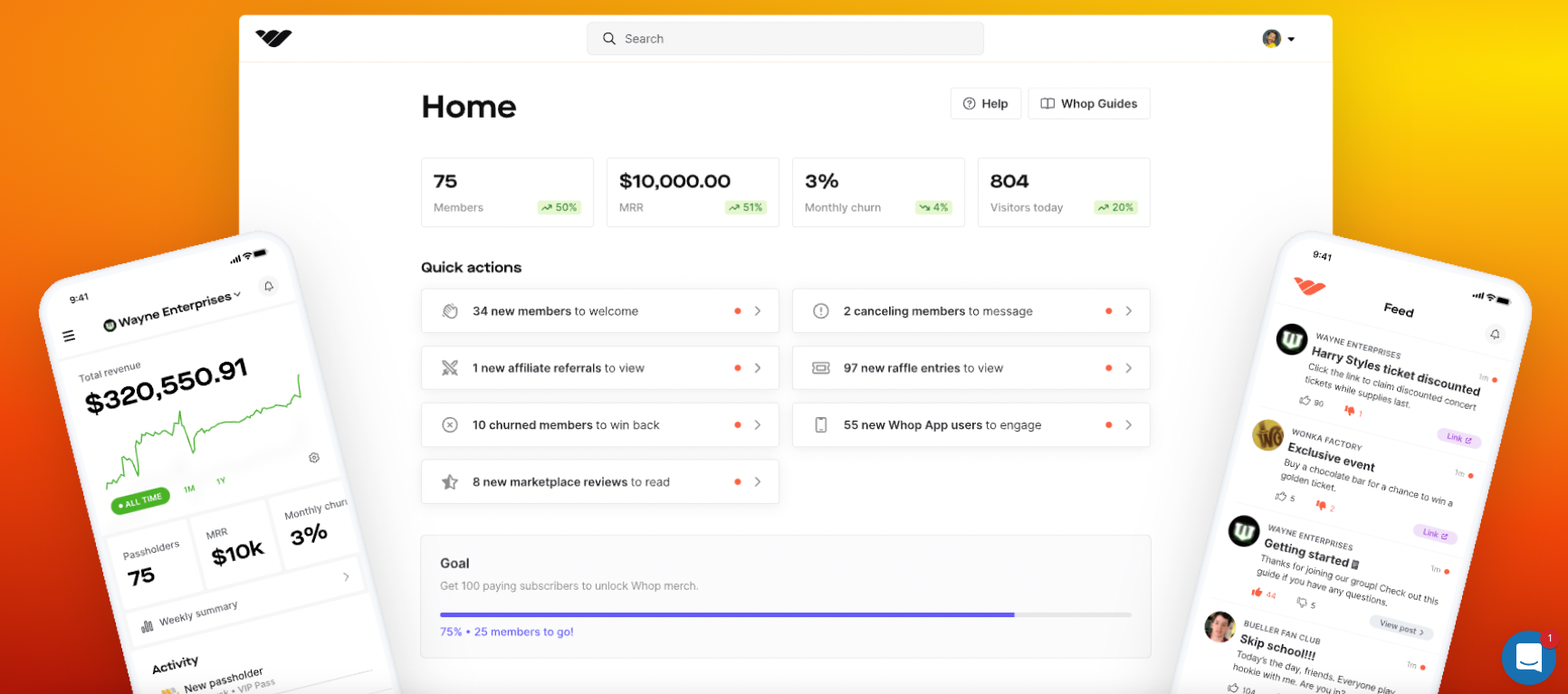 Not only that, but people can search specific topics, such as "Notion templates" or "discord communities" or browse categories to find what they're looking for. These advanced filters give your products and offerings a chance to truly stand out and be discoverable.
Here are some of the things you should know to get started with Whop:
1) It Has A Variety Of Functions
Whop is a unique marketplace that is used by discord communities for NFT projects, membership programs, and much much more.
It allows you to build your community and following so that you can market and sell your digital products to them in an easy way.
2) It Can Handle Authentication And Payments
Selling your products online is great…but you need a way to keep everyone safe from fraud and bad actors.
At Whop, our API can easily and securely handle members, payments, licenses, and more so you don't have to worry about it and can focus on creating your offerings.
3) It Has Affordable Seller Fees
Fees matter, and understanding exactly what you'll make by using the Whop platform is an important part of getting started. Simply create your product and set it up on the platform to monetize it without getting price gouged.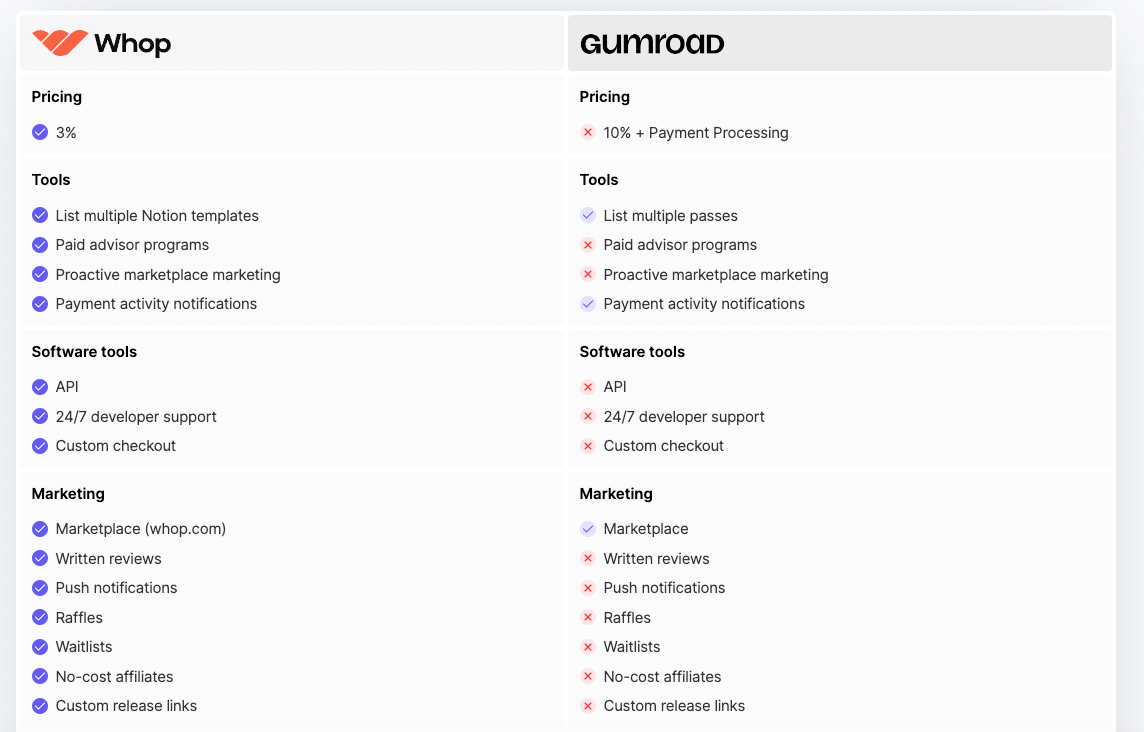 You can utilize Whop to collect one-time payments, recurring subscriptions, crypto renewals, free trials, promo codes, and more. And you can do so affordably. Whop only charges a 3% fee which no other competitor like Gumroad, Launchpass or any other digital marketplace even comes close to.
4) It Allows For Easy Collaboration And Management
Using Whop allows you to manage the following:
Single sign-on
Stats and insights
Team member collaboration
Discord roles
Payment disputes
Cancellations
By having a platform that can handle both authentication and day-to-day product management, you can have increased peace of mind when building out your digital product library.
5) It Helps You Grow
Whop's marketplace also gives you a place to collect reviews and ratings. And because of the increased searchability and discoverability the platform has built-in, you can grow your digital asset business with ease.
Get Started Selling Digital Products Online Today
Selling digital products can be a rewarding experience, whether you opt to build digital marketing templates, like newsletters or resumes, or decide to share your digital art with the world.
Keep in mind the value of a marketing plan as you're brainstorming and deciding which product offerings are right for you, and consider developing an MVP plan or taking pre-orders to gauge interest before you devote significant time or money toward an idea.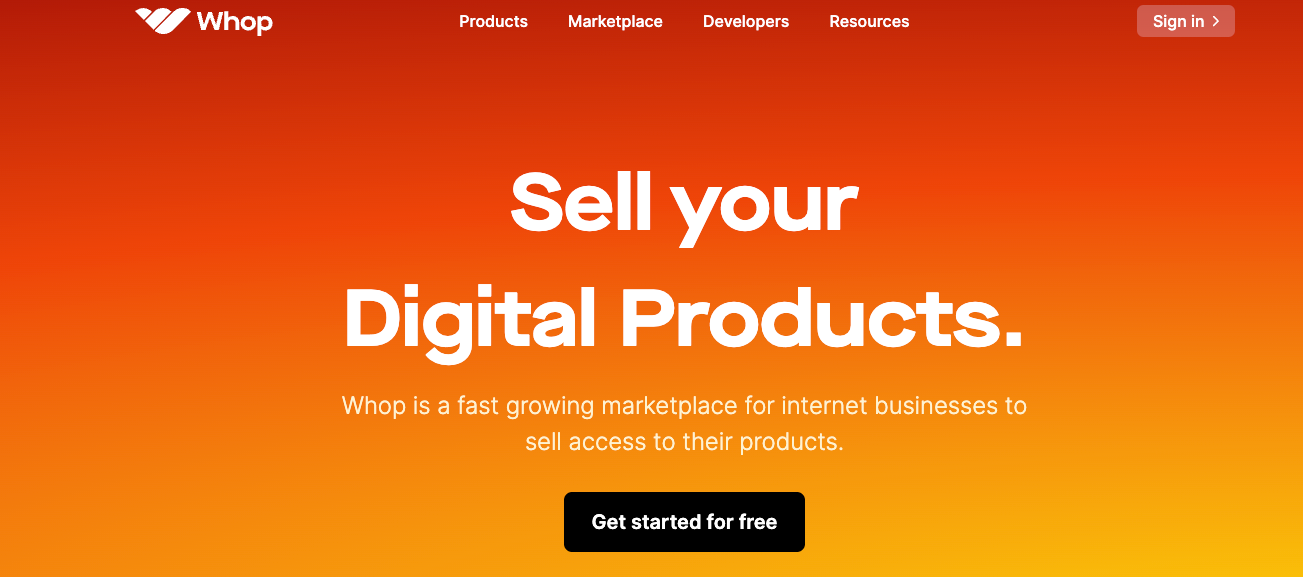 Strategic planning and partnering with the right marketplace platform can help you monetize your brilliant idea while protecting you from some of the pitfalls you may run into only selling on your own website.
Whop is simple to use and here to help. With our team of creators and robust features, getting started on Whop is a no-brainer when you're looking to monetize your next great digital product idea.
Visit our website to get started today!