Trading - whether it be stocks, crypto, etc. - has been the golden ticket to financial freedom for many individuals worldwide. While trading is a risky endeavor, a top-tier trading community can help you level up your trading skills to help you achieve your financial goals. In a poll conducted by the news site CNBC, 62% of people said that they believe trading had made them wealthier. Whereas just 15% of people said trading had the opposite effect.
Finding the perfect trading community for you can be tricky due to the vast ocean of options out there. To help you choose, we've curated a list of the top 10 trading Discord servers on Whop, which we'll discuss in this article. This list isn't in a specific order; it's up to you to decide which of these appeals to you the most.
Why Discord?
Discord is purpose-built for communities like those in the trading space. Its versatile design lets owners categorize topics for quick access and lets users pick exactly what they want to receive notifications for. Beyond text chat, it supports voice chat, voice notes, and screen-sharing. Unlike other platforms, Discord supports third-party bots and webhooks, allowing further customization to streamline the user experience, such as bots that can monitor the stock market, analyze potential trades, etc.
What Makes a Good Trading Server?
A good trading community, like most communities, should be full of individuals willing to learn and willing to help each other whenever possible. Always assume your peers know something you don't because they likely do. On top of having friendly, helpful members, a good trading community should ideally have some experienced traders in there who will share information to help you make trading decisions and help you to grow as an individual trader.
---
Whop's Premier Trading Servers
🥇 #1. Team Bull Trading

Team Bull Trading is a well-established trading community created by popular social media influencer and professional trader "Jdun." Jdun created Team Bull Trading to teach others how to become their best at trading. Team Bull Trading isn't only run by Jdun; eight highly experienced traders are ready to teach you everything you need to know about trading. As their Whop page says: "educating traders daily."
One of Team Bull Trading's key features, which they often boast, is their live voice trading. Here, the full Team Bull Trading team does daily live streams exclusively for members, allowing members to learn from the best in real-time. This is an awesome way of learning and a great insight into how experienced traders think. Something else they offer, which we love, is their "Trading Floor" channel, which is exactly what it sounds like. Team Bull Trading says the trading floor is "one channel, easy to follow, and dangerously valuable." That says it all, and we agree with how valuable something like this may be.
You can subscribe to join Team Bull Trading via one of their four pricing tiers: $200 per month, $500 every three months, $800 every six months, or $1,400 annually. We'd recommend trying out the monthly plan first to see if this community is for you, and if you find that it is, consider upgrading to the annual plan to save over 40% - what a deal!
You can learn more about Team Bull Trading here.
#2. Wealth Group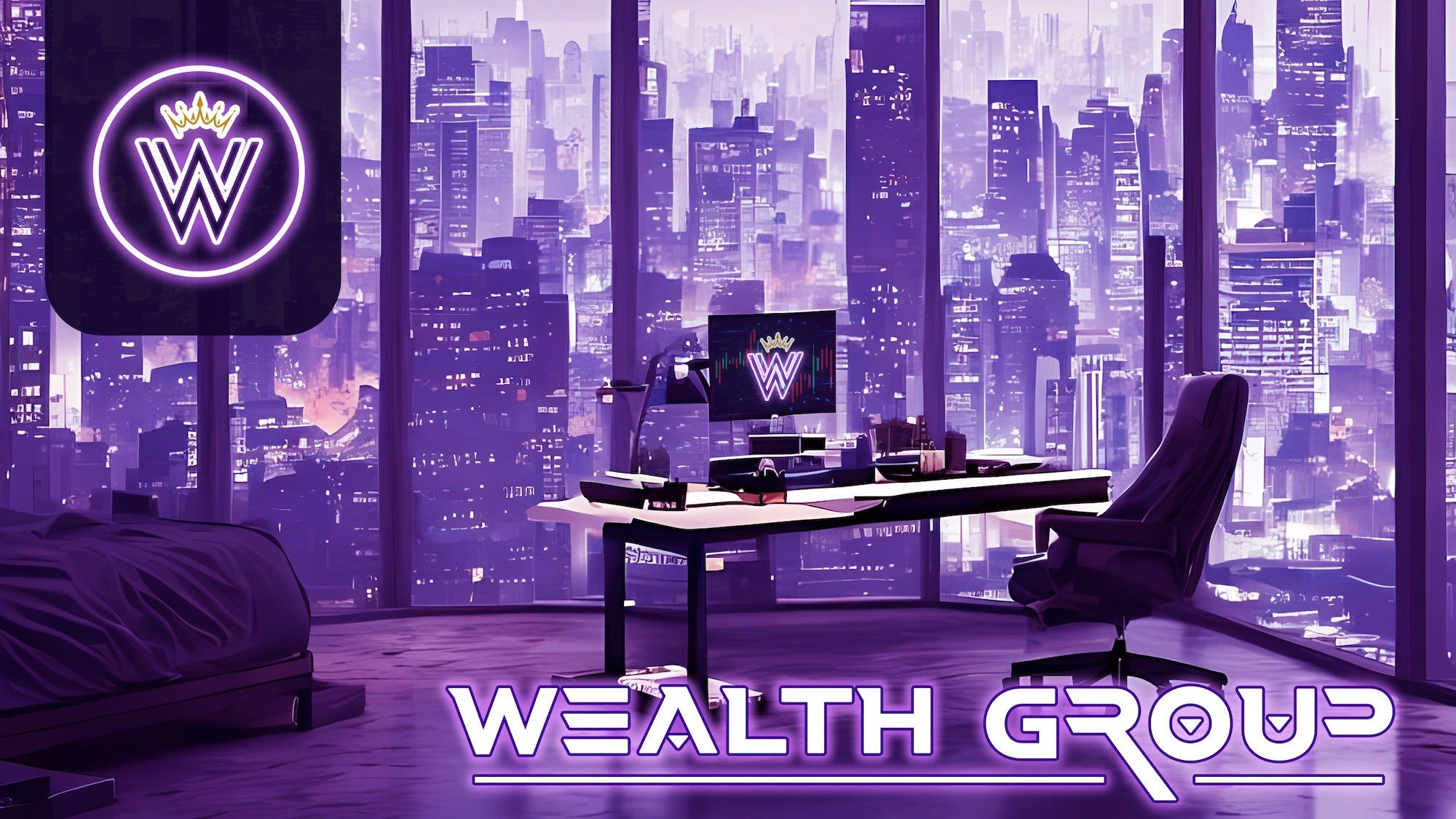 With a name like "Wealth Group," you've got to have the features to back it up… and they do! Wealth Group is an exclusive community focusing on crypto trading, specifically alongside some NFT information like whitelists. Wealth Group is for both newbies and experienced traders alike, offering everything from educational courses and content to comprehensive charts and trading signals.
Like some of our other top sellers, Wealth Group hosts daily live streams with their experienced traders so you can ask questions and learn from the best. Wealth Group also offers a concierge service, where you can receive one-on-one support and advice to help you in your crypto trading journey. Something we love about this group is the community itself - being so tight-knit and presenting many networking opportunities for all members, which is exactly what you want.
Wealth Group offers three different subscription prices: $225 monthly, $1,275 every six months, or $2,400 annually. The monthly option can also be purchased with crypto, which is fitting, considering it's a group offering top-tier crypto advice.
You can learn more about Wealth Group here.
#3. Cash Capital Investment Group
Cash Capital Investment Group (Cash Capital) is another of Whop's top trading communities, covering stocks, options, forex, and even sports betting! Cash Capital makes it clear that they don't just want to tell you what to do; they want to teach you what to do so you can grow as a trader and make your own decisions. As the popular saying goes: "Give a man a fish, and you feed him for a day. Teach a man to fish, and you feed him for a lifetime."
Fortunately, you don't need to be a pro to get great value out of Cash Capital, as they provide expert teaching and video breakdowns for beginners. Cash Capital also claims that their weekly options trading picks have a 95% success strategy, which is not too shabby if you ask us. If options trading isn't your thing, there are plenty of other trading and investing methods for which Cash Capital's highly experienced team offers guidance.
As for Cash Capital's pricing… wow. Cash Capital has hit the nail on the head, splitting their features into different plans (Diamond, Premium, and Forex) and offering different subscription frequencies. If you only want some of the features they offer, you don't need to pay for the ones you aren't interested in. The "Diamond" plan includes everything they have to offer, whereas the "Premium" plan focuses more on stocks specifically, and the "Forex" plan focuses on Forex. Cash Capital also offers a 7-day money-back guarantee if you decide their services are not for you.
You can learn more about Cash Capital Investment Group here.
#4. RakeTrades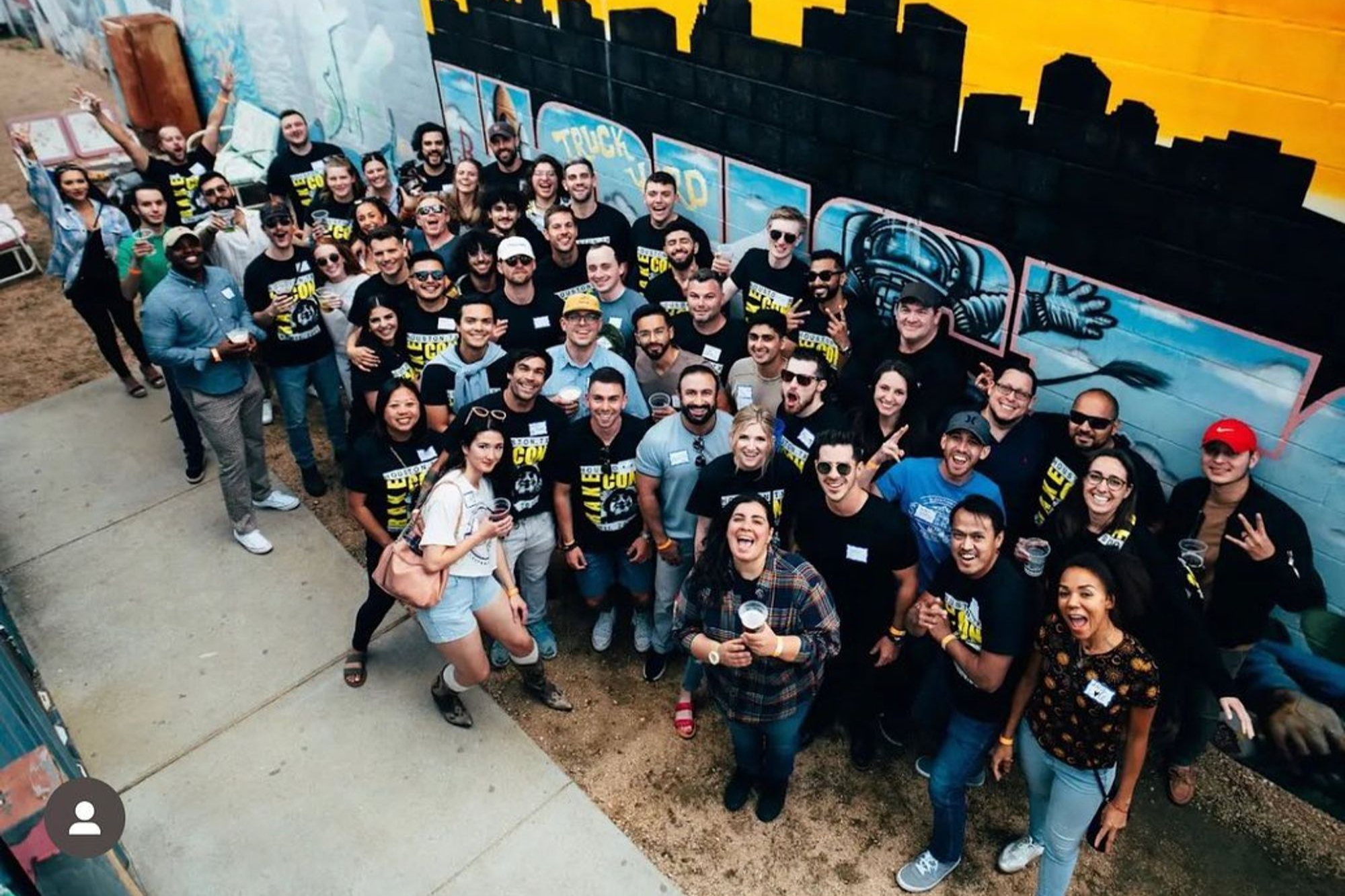 RakeTrades is a community aimed at turning anyone into a consistently profitable trader. RakeTrades was founded by Jake Ricci - a full-time day trader who has been trading for over six years and has mentored over one thousand traders worldwide. On top of Jake's vast experience, RakeTrades also houses its core team and occasionally offers trade ideas from outside analysts.
Are you new to trading? No need to worry! RakeTrades provides its members over three hundred recordings, including live trade reviews, premarket analysis, and even psychology lessons. That's not something you see often, but it's certainly powerful to know. RakeTrades also offers daily and weekly watch lists to ensure you're always prepared, which pairs great with their insightful technical analysis and trading floor.
As for pricing, RakeTrades keeps it nice and simple, with just two options. You can join RakeTrades for $175 monthly, or if you'd prefer to pay once for lifetime access to the community, you can do so for a one-time payment of $3,000. As with all communities, we'd recommend testing the waters with the monthly plan before jumping into the lifetime option.
You can learn more about RakeTrades here.
#5. Owls Options Traders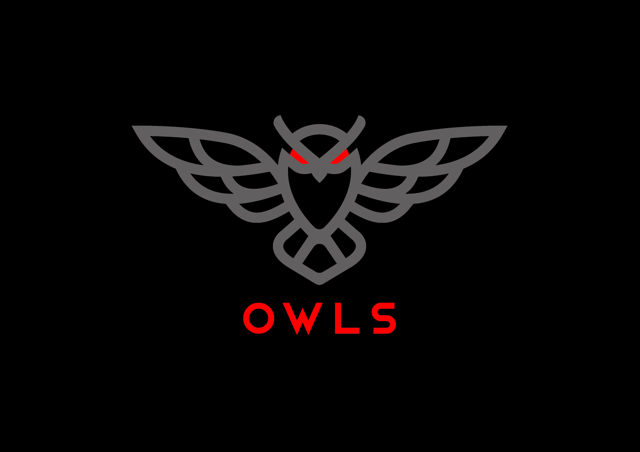 Owls Options Traders is a community founded by Kian Flowseidon, who frequently posts information about stocks on X (formally Twitter) and has amassed a large following by doing so - a hint at how knowledgeable he is when it comes to trading. Kian and his fellow traders are experts at analysis-driven options and common stock trading and want you to be too.
This community houses many experienced traders who you can learn from and even follow exactly what they do via their real-time trade alerts. Something else Owls Options Traders offers is advanced trading bots powered by artificial intelligence, built to monitor market trends and execute trades efficiently. Though this may sound intimidating to some, worry not, as this tight-knit, educated community is always ready to lend a helping hand.
The price for this group couldn't be better, and it is by far one of the most affordable options on the market today. Owls Options Traders is available to join for a flat price of $40 monthly. As with all groups mentioned in this article, you can cancel anytime, so there's no commitment!
You can learn more about Owls Options Traders here.
#6. The Haven

Ran by six seasoned veterans of trading, The Haven is a large, bustling community concentrating on cryptocurrency trading. The Haven aims to teach its members to gain the keen insight they need to be confident in their trading decisions and improve their overall trading skillset. Even just reading through their Whop page, it's clear that The Haven cares about the quality of their education offerings - showcasing their dedication to helping you climb to the top!
While The Haven emphasizes education, each of its six analysts has at least one text channel dedicated to trade ideas and other useful information. This is a nice format for information, as it allows you to fine-tune who you get your information from and what you will get notifications for. This format also lets you get to know each analyst's style a little better, which is excellent for watching their daily live streams (exclusive to members), so you can understand their thought process more and learn faster. Talking about learning faster, The Haven also offers thousands of hours of engaging educational content for you to learn from… yes, thousands.
The Haven can be accessed for $250 monthly or $750 every three months (the same price either way). Being a group that teaches cryptocurrency trading, you can also purchase access to the group via various cryptocurrencies. As with all other picks in this article, thanks to the power of Whop, you will receive access to the community immediately after your payment has been processed.
You can learn more about The Haven here.
7#. Stock Hours

Stock Hours is a very impressive trading community that has been running for over five years. In just five years, Stock Hours' students have profited over $20,500,000 thanks to Stock Hours' profitable signals and awesome lessons. That's a lot of zeros! Stock Hours was founded by popular trading influencer and day trader Nour "nourtrades" Atta, who has gained a large following on social media due to his motivational posts and lavish lifestyle.
No matter what time, it's never a slow day with Stock Hours. They ensure this by hosting pre-market reviews every morning and lessons to teach you the entire spectrum of trading every night. As for the in-between, well, you're spoilt for choice. Stock Hours provides you with their full library of tips & tricks, books, and videos so you can always be making progress. Stock Hours' expert traders will always tell you when they enter and exit positions so you can follow their steps and profit as they do.
Stock Hours offers two separate membership options, both with their own monthly price. Firstly is their "Signals Chat" membership, their main subscription that provides everything you need to become a pro. This membership is available for $199 monthly. The other option is their "Algorithm" membership, which gives you access to the exact algorithm the community owner, Nour, uses to help him make profitable trading decisions. This membership is available for $49 monthly.
You can learn more about Stock Hours here.
#8. Stock Dads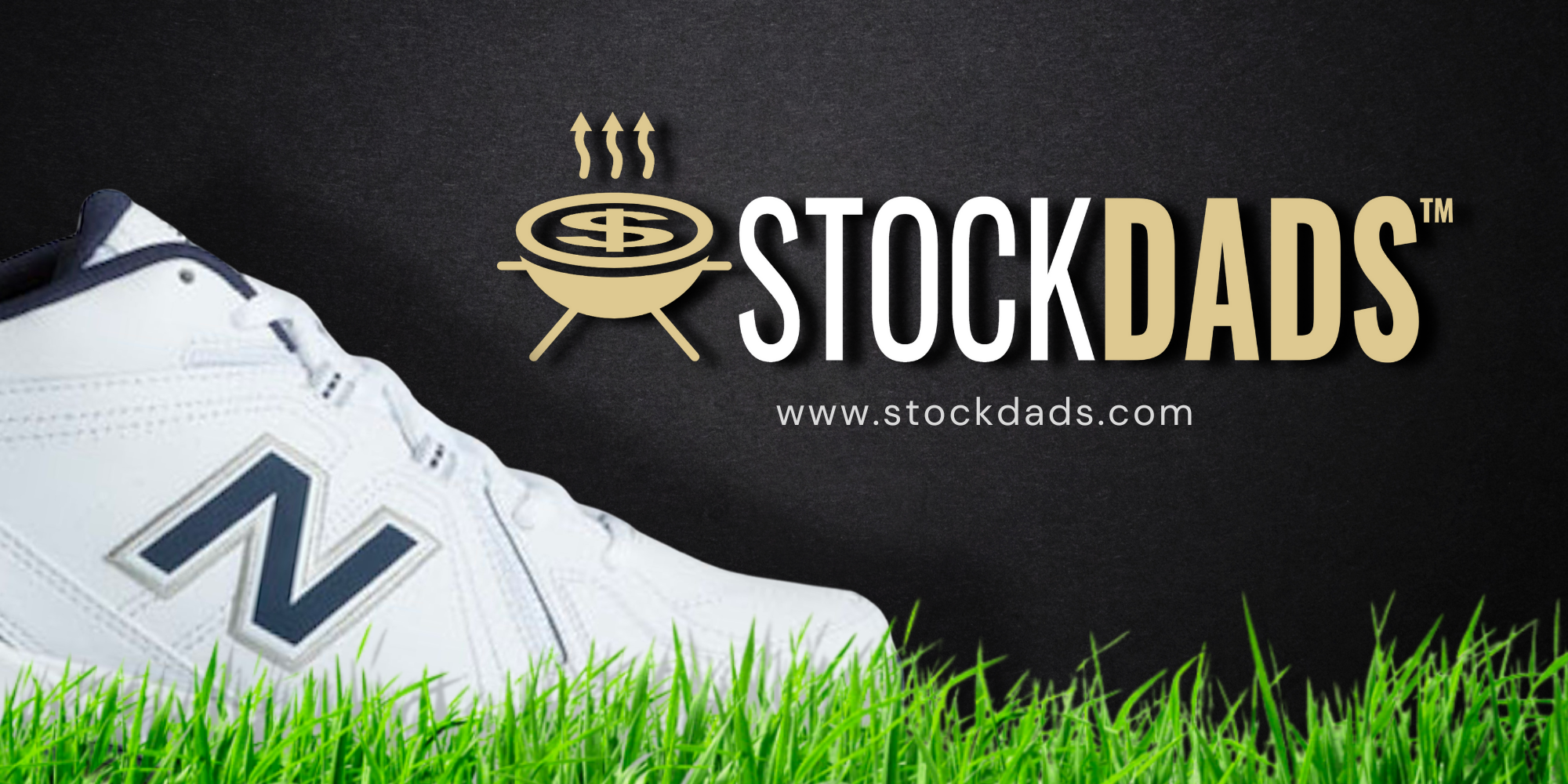 Presenting to you a fine example of a mature and professional community: Stock Dads. Stock Dads is a community that really hits the nail on the head when it comes to teaching others how to start trading and how to improve their current knowledge. This community was founded by a group of best-in-class analysts who have a passion for teaching others.
Stock Dads offer something you don't often see: every member gets their own personal mentor to guide them through Stock Dads' roadmap and assist them on all things trading. While they also offer features you may expect after reading this article, such as daily live streams, real-time trading signals, etc, Stock Dads also houses numerous financial professionals. These include their own in-house CPA (Certified Public Accountant), CFP (Certified Financial Planner), among others, which is an invaluable addition for some!
This is another community that has a fantastic pricing structure. Stock Dads offer two different membership types: "Stock Dads" and "Crypto Dads," where the first focuses on stocks and the latter focus on crypto (as their names suggest). The Stock Dads membership is available for $25 per week, $90 per month, or $950 per year. The Crypto Dads membership is available for $10 per week, $35 per month, or $400 per year. Stock Dads state that their prices will soon increase, so it may be best to join sooner rather than later so you can get locked in at the current price.
You can learn more about Stock Dads here.
#9. FLI Capital

FLI Capital is a community that focuses on building wealth by teaching you how to earn money through investing and keeping it through understanding financial literacy. In their own words: "Our mission is to create a community of like-minded individuals who are committed to achieving financial freedom through intelligent and responsible investing." It's clear to us that FLI Capital's primary objective is to ensure you can live your best life by being financially free.
This community caters to novice and experienced traders alike, offering educational resources to help you get started and mentorship, which is useful for anyone at any skill level. FLI Capital's mentorship is available both during the market and after hours, so you can get the help you need exactly when needed. They also give members access to numerous trading bots and indicators to help with ideas on what/how to trade - something potentially unobtainable on your own.
The price for FLI Capital's "VIP" membership is very straightforward, being $50 monthly or $120 every three months. The latter plan works out to be 20% cheaper than the monthly plan (at just $40 per month), so certainly consider that option if you're looking to save some money.
You can learn more about FLI Capital here.
#10. EzTrades

Claiming to be "the #1 trading group and indicator", EzTrades is another one of Whop's best-selling trading communities. EzTrades focuses on algorithmic trading via their trading indicator "EzAlgo", which you will receive access to when you join the group. Like other options on this list, EzTrades' ultimate goal is to help you achieve financial freedom.
Though "algorithmic trading" may sound rather daunting, EzTrades make sure everyone in their group can become confident trading by providing all users with their own curated twenty-six-page PDF file and videos. These resources are designed to help you get started and know which strategies to use. EzTrades also boast their impressive forex signals, claiming a 94% win rate - pretty crazy, eh?
EzTrades is one of the more affordable options on the market, offering access for just $59 monthly. Alternatively, if subscriptions aren't your thing, you can purchase lifetime access for a one-time payment of $1,499. Whichever plan you choose, you'll receive instant access to everything EzTrades offers.
You can learn more about EzTrades here.
---
Which Community Is Best For You?
The world of trading is a very diverse place, and there are many different types of trading, each with its own niche trading methods. Because of this, and because it varies on who you are and what you want to achieve, there is no one size fits all answer. The communities mentioned in this article aren't the only options for you to look through - Whop is home to hundreds of different trading communities, so if nothing here catches your eye, check out Whop's trading category. Nonetheless, we highly recommend reading more about each community on this list so you can build your own thoughts.
Conclusion
As you've seen in this article, trading doesn't have to be a difficult space that you must traverse on your own. With the help of a strong community and expert advice, you can go from being a newbie trader to being the next Warren Buffett in no time. Be sure to check out the options discussed in this article and the many other communities available to join on Whop. 🚀
We'll end this article with a quote that we believe reflects the importance of a good community:
"Alone, we can do so little; together, we can do so much."
- Helen Keller