How to Make Money on Discord: Monetization Tactics to Earn Income Through Your Server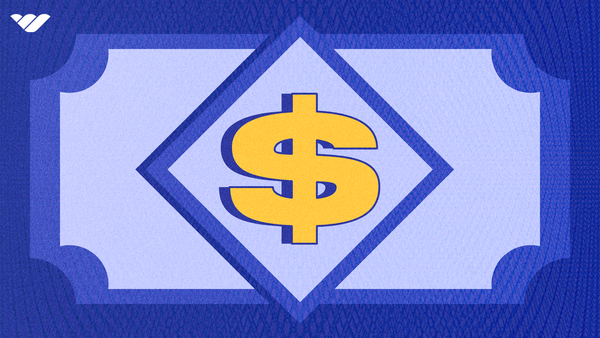 Wondering how to make money on Discord? You've come to the right place. We're going to share all the different ways to make money on Discord.
From selling subscriptions to actually access your server to selling physical/digital products within your server, the possibilities are endless. You can get really creative in how you monetize your community. But, so many creators overcomplicate the process and make things harder than they need to be. We're here to help you avoid that.
You'll learn the most simple, straightforward approach to earning a full-time income by creating a community. The best part? Because your community is centered around something you're passionate about, it won't even feel like work! Let's start by addressing a common question we get: can you make money on Discord?
Can You Make Money on Discord?
Yes - you can absolutely make money on Discord. The question is…how much money can you make? This is something that doesn't have a one size fits all answer. It depends on a few things, primarily:
The size of your community
The value you provide
The way in which you diversify your income
But, just know this: the earning potential for a large, thriving community is astounding. There are no shortage of millionaires who have earned the title solely by curating a community on Discord and then monetizing it.
Want to follow in their footsteps and be the next 7-figure earner on the best online community platform? Let's talk about all the ways to make money on Discord below.
All the Different Ways to Make Money on Discord: Monetization Tactics You Can Try
The great thing about making money on Discord is that there isn't just one way you can go about it. You can choose what makes the most sense for your unique circumstances, and incorporate multiple monetization methods into your community to squeeze the fruit for all its juice so to speak.
But, if we had to give you just one way to make money on Discord, it would be creating membership tiers and selling access to your server.
Create Membership Tiers and Sell Access to Your Server (Our Preferred Approach to Discord Monetization)
When most people think about Discord monetization, they're likely envisioning subscriptions to that grant access to the server itself. Or, at the very least, selling access to specific channels within your Discord server.
This is a great choice if you offer something of value to your community. This can be as simple as providing entertainment for users or offering key insights that help your users reach their goals - whatever that may be. Let's use a few specific examples so you can see what this might look like in action.
Say your server is all about sports betting. You can offer a tier that grants users access to a channel in which you and other experts share specific sports betting picks. You can offer a separate tier in which you teach users how to form their own picks for sports betting, too.
Plus, if you can show buyers that your community is earning a specific amount of income every month, it's far easier to resell Discord servers.
We'll talk more about how to make money on Discord by selling access to your server shortly. But let's discuss a few other options for Discord monetization below.
Accept Donations From the Community
If you don't feel as if you can justify charging for access to Discord, you can create a free community and encourage donations from your members. Depending on the size of your community, the value you provide, and how hard you work in the server, you can earn a pretty lucrative income through donations alone.
To get started, set up a PayPal, Ko-fi, or other donation platform account, and share the link within your server. You can also create dedicated channels for donors, recognizing their contributions, and offering special perks or access to exclusive content.
Sell Your Own Physical or Digital Products
Besides creating a paid Discord server, this is one of the most lucrative ways to make money on Discord. You can use your community as a pool of prospective customers for physical or digital products you sell.
If you already have an existing brand with physical products - like clothing or other physical items - then promoting these goods to your audience is a no-brainer. If you don't already have offerings to sell, it may be time to come up with some!
And, your products don't just have to be physical goods. You can sell digital products - or info products as they're sometimes referred to. This can be as simple as a Zoom call with you or a coaching program. Or, you can create a course or eBook teaching others a valuable skill.
The only thing to remember here is that what you're selling must be relevant to your community - or the promotion will feel forced and won't result in sales. The last thing you want is to waste your time building out a product just to find out your audience isn't actually interested in it.
The possibilities for selling physical and digital products are endless, and we highly recommend you look into this more if you're searching for a way to monetize your Discord community. Otherwise, you can consider selling other people's products…
Share Affiliate Links for Other Physical/Digital Products
If you don't have any physical/digital products to sell and have no interest in doing so, you can sell other products/services on behalf of other creators in your community. This is known as affiliate marketing.
You'll share a special link in your channel, and that link is tied to you. When someone makes a purchase using your link, you're given a commission on the sale. You don't have to do anything beyond providing the affiliate link - which is why this is such an enticing approach to Discord monetization.
With this strategy, you still need to follow the same guidelines we mentioned above in terms of relevancy. Selecting appropriate affiliate offers to promote to your server is paramount to not just your income potential - it'll also help you avoid annoying your community with things they're not interested in.
One way to avoid looking like a salesman who is trying to peddle anything possible is to create a dedicated affiliate offers channel. That way, only people who are interested in using the same tools/products as you are shown those offers. Better yet, consider creating engaging content like reviews or tutorials to demonstrate the product's benefits.
Host Paid Events
Taking your community offline and meeting up in person has profound benefits beyond monetization. It creates a tighter sense of community and gives you a chance to provide more value to your membership base.
But even if you can't justify an in-person event, you can still create and host paid events digitally. Organize exclusive events like webinars, workshops, or game tournaments, and charge an entry fee to attend.
This can generate revenue and offer additional value to your community. To make this successful, focus on creating high-quality, engaging events that cater to your community's interests.
Allow Third-Party Advertisements in Your Sever
Partner with advertisers to display ads within your server, either through text, images, or embedded content. This can be a steady revenue source, especially if you have a large, active community.
To make this work, ensure the ads are non-intrusive, relevant to your community, and follow Discord's Terms of Service. Set up a dedicated advertising channel, and consider using a bot to manage ad placements and rotations. Be transparent with your community about the ads and their purpose, to maintain trust and goodwill.
And if it ever feels as if the ads you run are becoming a detriment to the community itself, don't hesitate to cut them. Any residual income these generate is not worth the relationship you have with your members. That's why we recommend starting with just paid servers. Below, we'll guide you through the process of putting this into practice.
How to Make Money on Discord By Selling Access to Your Server
Ready to learn how to make money on Discord by selling access to your server?
With a reliable, intuitive Discord subscription bot, it's easier than ever to get started monetizing your server. So, let's start by explaining what separates Whop from the rest - and introducing all that it can do for you along your journey to Discord monetization.
Step 1) Get the Best Discord Monetization Bot: Whop
A Discord membership bot automates so many different aspects of running a thriving, paid Discord community.
This allows you to spend less time working in the business and more time working on the business. That could mean creating fresh content or coming up with new tiers, interacting with your members one-on-one, or just getting some much-needed you time.
But, to unlock all these benefits, you need the best bot for Discord servers. And for that, you can look no further than Whop.
Our solution allows you to manage paid memberships & recurring subscriptions, gate NFTs, handle ETH or other crypto payments, offer free trials, and create promo codes. All aspects of monetization are covered by a single bot. And that's just the beginning of what Whop can help you do.
It also can help you with adding Discord roles, issuing surveys/annoucnements, managing payment disputes/cancellations, moderation, and more. Plus, you can effortlessly grow your Discord server through the Whop Marketplace - getting your project in front of millions of eyes.
Once you've got your Whop account created and you've connected the bot to your server, it's time to create your different subscription tiers.
Step 2) Plan Your Subscription Tiers
Before you start charging for access to your server, you need to create a clear plan for your subscription tiers.
Consider offering multiple tiers with different pricing and benefits, catering to various budgets and interests within your community. Outline the perks and exclusive content available at each tier, ensuring that the value provided is proportionate to the subscription price. You may even consider offering a free tier with minimal access just to get people in the door before upselling them to a paid tier. Here is a super basic example of what your subscription breakdown could look like:
Bronze Tier ($5/month):
Access to exclusive text channels for in-depth discussions
Subscriber-only voice channels for group chats and events
Special subscriber role and color in the server
Priority access to server events and giveaways
Silver Tier ($10/month):
All Bronze Tier benefits
Early access to new content, such as videos, articles, or podcasts
Access to monthly Q&A sessions or AMAs with the server owner or special guests
Exclusive subscriber-only game nights or movie nights
Gold Tier ($20/month):
All Silver Tier benefits
Personalized shout-outs or acknowledgments in content (videos, podcasts, etc.)
Access to a private channel for direct communication with the server owner or admins
Monthly group coaching, workshops, or tutorials in a specific area of expertise (e.g., gaming, coding, art, etc.)
Platinum Tier ($50/month):
All Gold Tier benefits
One-on-one consultations, coaching, or mentoring sessions with the server owner or experts within the community (limited slots available)
Custom server emojis or stickers designed based on subscriber suggestions
Exclusive discounts on merchandise, courses, or other products offered by the server owner
Obviously, you'd want to customize these tiers to align with your specific community. Just make sure you're creating subscription tiers that make sense. Ask yourself just how likely people are to pay hard-earned money for the deliverables you're offering.
You can look at similar Discord servers and see what they're charging for access if you're looking for inspiration. But ultimately, this is something you have to figure out for yourself.
Step 3) Promote Your Server's Paid Tiers
Getting everything set up is the easy part. The hard part is then finding paying customers. If you already have an audience you're bringing over from a different community platform, or you have a free server with users already in it, then it's time to start promoting!
Otherwise, you'll have to start building your server from the ground up - curating your ideal community through various outreach techniques like organic/paid social media advertising, community marketing, Discord discovery features, etc. We have a detailed guide on how to advertise your Discord server that can assist you in this step.
Step 4) Provide Exceptional Content, Support, and Interaction
Once you have paying users, it's important to keep them around. After all, the cost/effort that goes into acquiring a paying member is often more expensive than the first month's subscription. The goal of this strategy is to keep users subscribed for years to come. So, this is where you need to deliver the value that users are paying for.
To retain subscribers and encourage them to continue paying for access, offer exceptional support and interaction within your server. This can include responding promptly to questions or concerns, hosting regular Q&A sessions or AMAs, and actively participating in discussions.
Showing your commitment to your community will help build trust and loyalty among your subscribers. You can learn more in our guide on how to engage an online community.
Step 5) Evaluate and Adapt Your Subscription Model
Regularly evaluate the performance of your subscription model by tracking key metrics like subscriber growth, churn rate, and revenue.
Use this data to identify areas for improvement and adapt your subscription tiers or content offerings as needed. You may need to adjust pricing, offer new benefits, or even change the way you engage with your community to maximize the value of your subscription model. This is something Whop makes easy, as you can monitor key metrics right within your dashboard!
Step 7) Encourage Referrals and Testimonials
Another great thing about Whop? You gain access to affiliate marketing programs! This means you can incentivize your community to bring their friends and family to your server. For example, you can offer your members a free month's subscription for every new subscription they bring over. Or, maybe you knock 5-10% off their subscription for life going forward.
Other incentives you can use to encourage referrals and testimonials include exclusive content or recognition within the community. You can use testimonials in your promotional materials to build credibility and trust with potential new subscribers.
Final Thoughts on How to Make Money on Discord: Monetization Tactics You Can Earn Income With
There you have it - everything you need to know about Discord monetization. By following the steps we've outlined above, you can successfully monetize your Discord server by selling access to exclusive content and experiences.
Remember to continuously provide value to your subscribers, adapt your offerings based on feedback and performance, and actively promote your subscription tiers to attract and retain a loyal, engaged community.
And while the bulk of this conversation was specific to making money on Discord through subscriptions, you should also consider all the other ways to make money on Discord that we covered today.
If you want to learn more about how to build an online community, our blog is here to help. We have taken the time to put together comprehensive guides on topics like Guilded vs Discord, how to add a banner on Discord, the best rules for Discord, how to boost a Discord server, and more.
Otherwise, it's time to think about what your next move is going to be. Armed with this information on how to make money on Discord, your monetization possibilities are endless - so get to work today!
Join 500,000+ entrepreneurs getting first dibs on the best digital products.
100% free. Unsubscribe at any time.