Introduction
Sports betting is a popular form of entertainment and gambling that has been around for centuries. It involves placing wagers on the outcomes of sporting events, such as football games, basketball games, horse races, and more. In recent years, with the rise of online sportsbooks and other forms of digital gambling platforms, sports betting has become even more accessible to people all over the world.
If you like to bet on sports, whether you're a hobbyist or if you're on track to becoming a professional sports bettor, you know that having as much information as possible leads to better success. No matter if what you're looking for is the latest tips and picks, a place to keep track of all your wins and losses, or simply a place to talk about sports betting and meet like-minded friends, Discord is a great place to find your next sports betting club.
If you've never used Discord before, though, you might be curious about what it has to offer and how to use it. To help you find your next favorite digital sports betting club, we've created this comprehensive guide to sports betting Discords, including what they are, why you should join one, and our best picks for 2023.
What Is A Sports Betting Discord Server?
Sports betting Discord servers are Discord servers in which fans can discuss sports betting, track picks, and share advice with others. Discord servers are built to allow users to chat and interact with one another through multiple text and voice channels, each of which represents a different topic. The app functions by providing a number of "channels," often sorted into groups based on topic, for users to text or voice chat or send multimedia messages. These channels can be locked behind role access or, in other ways, creating a space that can be curated to fit a multitude of different needs.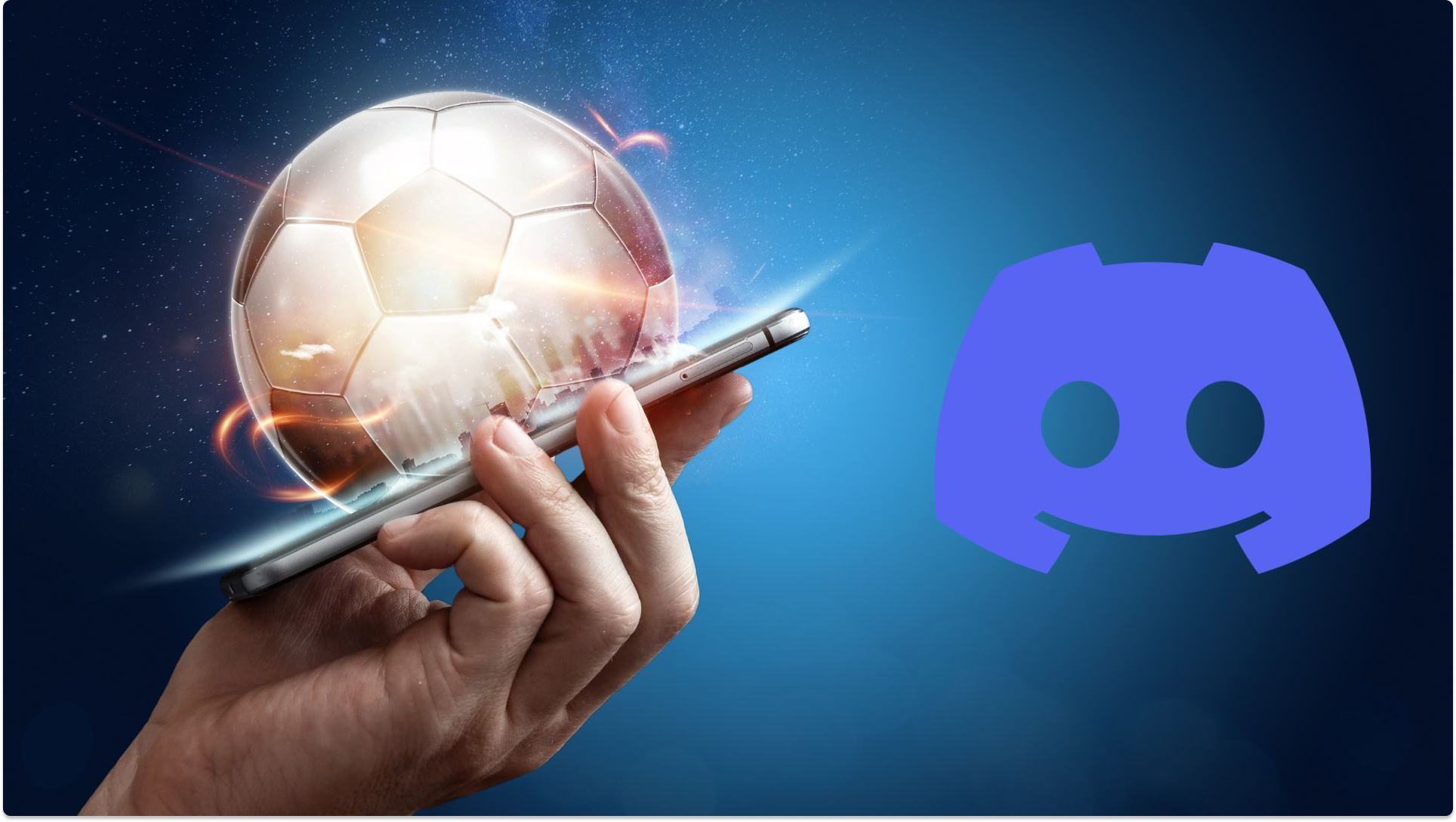 Through Discord, users can send text messages as well as multimedia content, including photos, videos, emojis, stickers, and more. This platform allows for a expressive and completely personalized sports-betting experience that enables both 24/7 support from moderators and also professional advice from long-time betting veterans.
How To Join Sports Betting Discord Server
If you're looking to join a Discord server for betting on sports, there are many different options for you to choose from. In fact, there are several websites dedicated to cataloging and organizing Discord servers for you that are ready to join at any time. Sites like WHOP, Disboard, and Discadia are hubs for servers of every kind and can help you find Discord servers for all your needs, whether they're professional or personal.
To find and join existing sports betting Discord server, follow these simple steps:
Find a Discord server you would like to join. You can view a huge list of servers on databases like Whop Marketplace, Disboard, and more.
Create your Discord account.
On the Desktop, scroll to the bottom of your server list (left sidebar) and click the large Plus button. On Mobile, click the hamburger button (three lines) at the top left, and then click the Plus button.
Click Join Server. Paste in the server invite link, which can either be given directly to you or found on Whop Marketplace, Disboard, or another site.
Click Join.
We'll give some of our best suggestions for sports betting servers shortly, but if none of them happen to catch your eye, it might be worth a shot to check out Whop Marketplace for an even greater selection of sports betting Discord servers.
Why Join A Sports Betting Discord Server?
Joining a Discord server specifically designed for sports betting has many advantages that are important to consider if you are serious about betting. Discord servers are great spaces to make valuable connections in the world of sports betting and also provide opportunities to make like-minded friends and share your own experiences. Discord is an app that values a low-stress, casual environment overall, so it can be a breath of fresh air for those that are used to stressful and overwhelming betting experiences.
Because most sports better Discord servers offer advice from experts, as well as information provided by highly intelligent AI bots, you should also be able to level up your betting game and make more money if you use these servers regularly. Not only are sports betting Discord servers a great way to meet people who are passionate about the same things you are, but they can also help you make more money and turn sports betting from a hobby into a side hustle.
Sports Betting Discord Server Pricing
How much it will cost you to join a sports betting Discord server depends on a lot of factors. Most sports betting Discords offer a daily, weekly, or monthly subscription. First, consider how long you plan on staying in the server; longer stays might be more expensive, but they will also provide better value. Most Discord servers charge a fee of around $20 per month to participate in their chats and gain access to a myriad of other features.
You can also seek out a free sports betting Discord, which means you will not need to pay a fee to access the server's chats and content. While free sports betting Discords can be an excellent way to dip your toes in the water, many of these chats do not feature the same amenities as paid servers, like bots that track your picks or permanent access to in-server support. It's also important to ensure that you fully trust any servers you decide to place bets in, and paid servers are more often safer and more secure than their completely free counterparts. In other words, while you can find free sports betting on Discord servers, it is more than worth it for most hobbyists and professionals to pay the fee to join an established community.
How To Choose A Sports Betting Discord Server
While the Discord platform provides the same basic framework for every server, servers can be heavily customized, and every sports betting Discord server is different. While some of them have a community focus, with daily discussions about picks, others are more formal and automated, primarily using bots to convey information to users. Depending on your preferences, you should look at various types of servers and decide which is best for you.
Depending on your needs and interests, you might want to look for the following features in a server:
Data bots, which provide critical information about bets
Community chats where users can interact with one another
Expert advice channels and access to data analysts
In addition, you might want to look for additional community features that make certain servers stand out, such as:
Custom user roles
Giveaways
Member-only chats
Scheduled events
Most servers provide a detailed list of the services, bots, and chats they offer to users before they join. This way, you can get a taste of what the server is like and whether it fits your tastes. Be sure to identify which features are important to you before deciding on a sports betting Discord server to join, so you know you will have access to all of the extras you're hoping for. It would be a bummer to pay for a pass for a server only to realize that your most sought-after feature isn't included!
Best Sports Betting Discord Servers
When you're choosing a sports betting Discord server to join, you want to be a part of the best of the best. From beginner-friendly starter servers to exclusive high-roller hubs, these are just a few some of the great options of sports betting discord servers available at the whop marketplace.
Price: $20/month, $55/3 months, $220/year

Priding itself as a close-knit, friendly betting community, the FilthyFive Discord is a fantastic space to start delving into the world of professional sports betting. This server, along with housing many of the common amenities of sports betting servers like bots and support from experts, also hosts lotteries often, allowing members to turn huge profits if they make the right picks. Participate in lots of group activities and events with FilthyFive and make new friends, all while winning money and prizes.
Price: $16/month, $160/year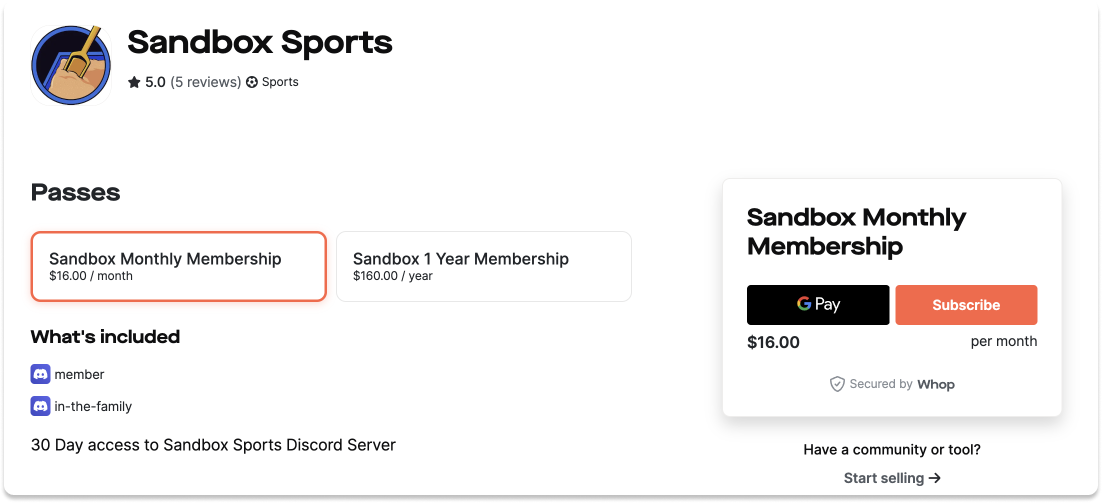 Although it is the most frugal pay-to-join server on our list, Sandbox Sports proves itself to be a fantastic resource for insights, statistics, and analysis for every side of sports betting. Look through their many channels and find a sports community that fits your interests. Described by reviewers as "First-class," this server prides itself in being a fun, inclusive space for bettors of every background and experience level to up their betting knowledge and take themselves to the next level in the world of sports gambling. If you're looking for a place where you can take in as much knowledge as you can without worrying about a lack of experience up front, Sandbox Sports is the perfect server for you.
Price: $25/month, $62.50/3 months, $125/6 months, $250/year

Sports Capitalists is the world's biggest sports-betting Discord server. Covering all major sports as well as fantasy sports, this server is a must-try for any serious sports bettor. Sports Capitalists is free to join, but becoming a paid member has many perks, including premium members-only chat channels, 24/7 access to data analysts, sports-betting data bots, and special members-only giveaways. Perhaps one of the most appealing features of Sports Capitalists specifically is its data bots, which give users information about active bets and whether they are making good decisions.
Price: $25/month, $250/year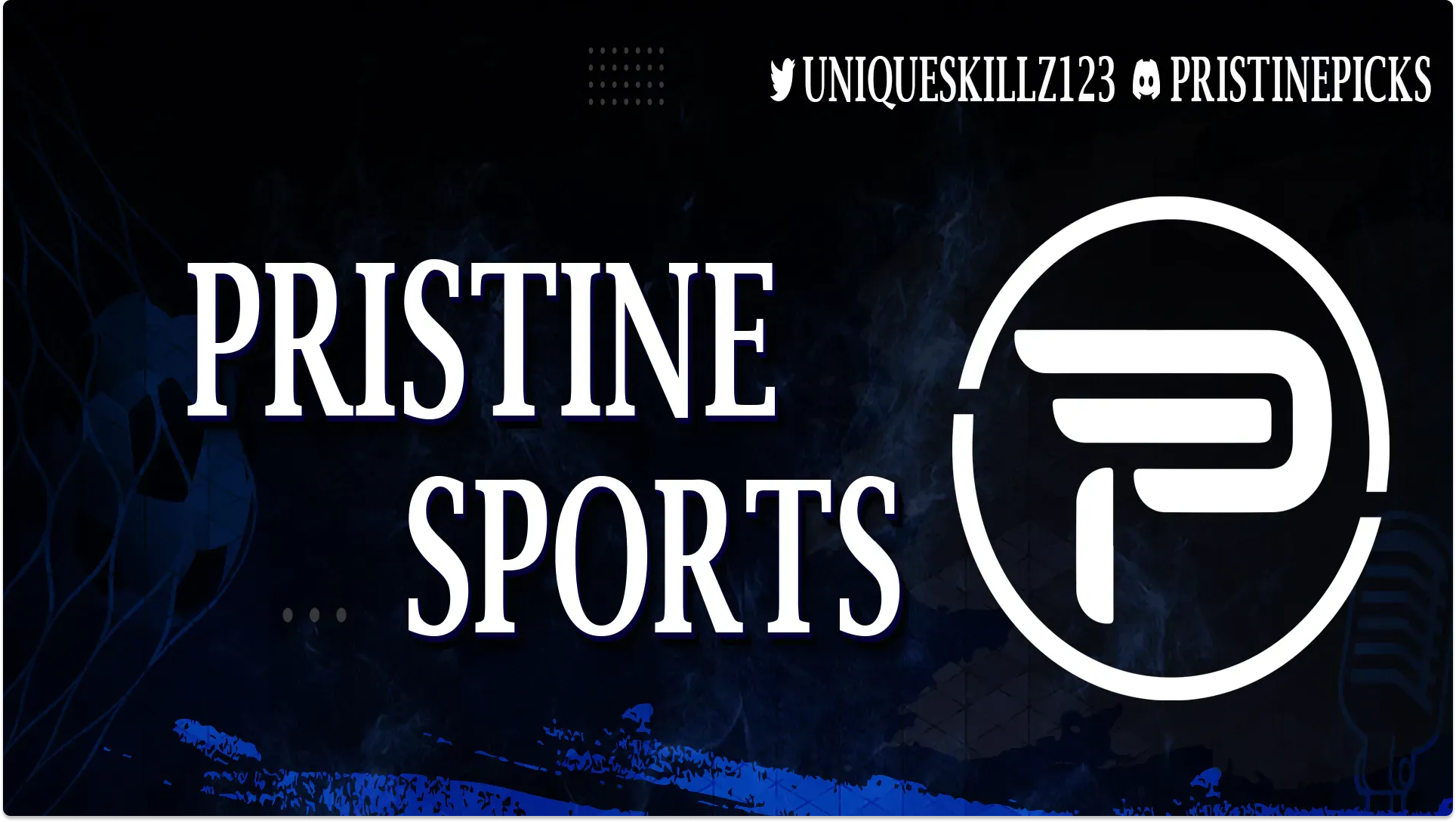 Pristine Picks is a community of sports bettors founded by four professionals with 13 years of personal sports betting experience, along with four years of experience working alongside each other. This server goes for a slightly higher than usual $25 a month, although any new member can stay their first 24 hours for free to ensure the space is perfect for them. While this server is focused on helping its members make better betting decisions, it also serves as a space for members to enjoy watching reactions to games from professionals, as well as their input and insight in an entertainment-first approach.
Price: $100/month, $50/14 days, $20/day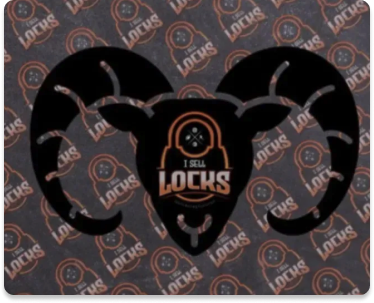 ISELLLOCKS is an ultra-premium sport betting Discord server designed for the high-roller consumer with a luxury experience in mind. This server provides a no-nonsense, ultra-VIP experience for bettors who enjoy high stakes and don't mind paying a premium for ultra-accurate advice and insight from experts. ISELLLOCKS covers all of the major sports networks, including NFL, NBA, NHL, NCAA, & MLB. The team has been working for the past 10 years to bring a prestigious, valuable betting experience for their customers, with over 10,000 VIP clients trusting in them to help them make better sports picks. In addition to access to their discord server, ISELLLOCKS also provides detailed, comprehensive reports on your picks and statistics, all talked over with you by professionals to give you the best personalized sports betting advice.
Whop Marketplace
Joining a sports betting Discord community is a great way to meet people who are interested in sports betting, get advice from professionals about bets, and learn from intelligent AI bots whether you're making the right decisions. That said, choosing a server to join can be challenging, especially since there are so many options out there, and each of them boasts its own unique features.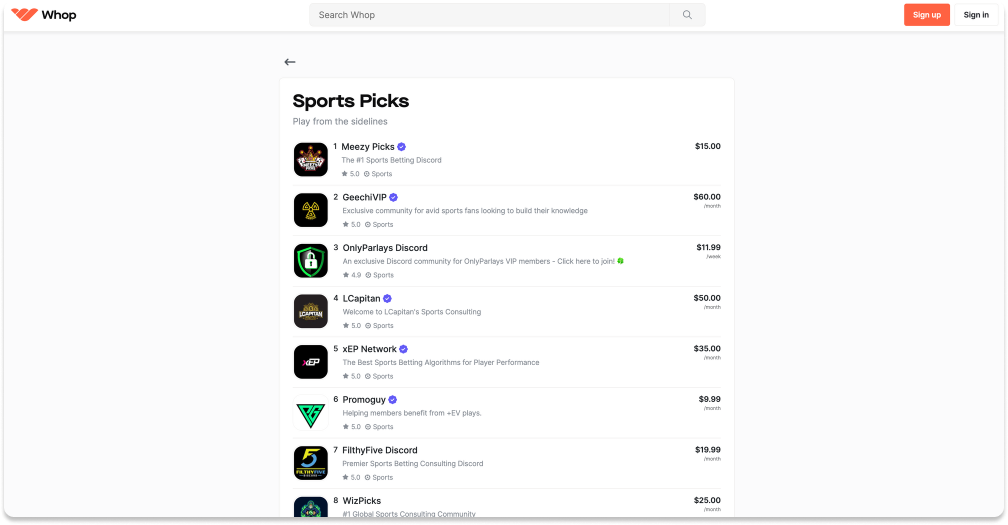 While we've provided a list of the communities that are among the most popular betting spaces on Discord now, there are countless other choices out there, and it's important that you find a space in which you are fully comfortable. Whop Marketplace provides a database of thousands of user-created Discord servers, as well as templates for Figma, Notion, and more. Check out our catalog today!
If you still can't find a server that suits your needs, why not try your hand at creating your own? You can get started with creating your own Discord today and sell access on Whop Marketplace to grant yourself some passive income!